Always a no-nonsense player on the big screen, Yaphet Kotto was a force to be reckoned particularly during the film Blaxploitation era of the '70s. Refusing to take on many of the stereotypical roles offered to Blacks during this time, Kotto held his ground and instead, stuck to portraying characters who oozed masculinity and strength.
Yaphet Frederick Kotto was born on November 15, 1939, in New York City to Black parents who were practicing Jews. Kotto had a hard-knock life growing up because he found himself always having to defend not only his race but also faith. Kotto said he was frequently bullied as a child because he was a Black Jew living in a South Bronx neighborhood. Kotto was so devoted to his religion that becoming a rabbi would have been his calling had he not gotten into acting, he once admitted.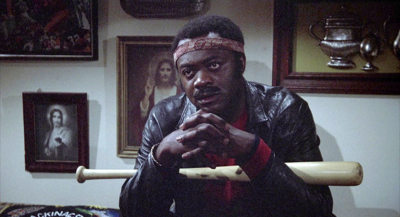 Kotto caught the acting bug after seeing the 1954 film On the Waterfront and becoming mesmerized by Marlon Brando's riveting performance in it. At age 19, Kotto decided to give acting a serious try. He cut his chops performing in numerous stage productions, until landing his first film role in 1963 as an extra in the western comedy, 4 for Texas starring Frank Sinatra.
The performer's body of work continued to expand to roles where he played opposite such legendary actors as Ossie Davis and Louis Gossett, Jr. The movie roles got bigger, and eventually, Kotto found himself playing memorable characters like Carl, the professional thief in the 1968 hit film, The Thomas Crown Affair starring Steve McQueen. Kotto then went on to portray the character of Little George, the sympathetic bartender in the 1969 movie, 5 Card Stud with Dean Martin and Robert Mitchum.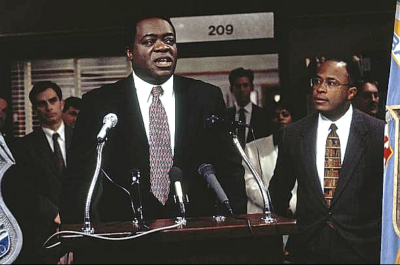 By the time the '70s rolled around, there was a new movement in films. Hollywood had an awakening, they suddenly discovered the profitability of Blacks on the big screen, this was known as the Blaxploitation era. Kotto stayed pretty busy during this era sometimes making two, three, or more films in a year's time. Some of the performer's most memorable box office hits, Across 110th Street, Truck Turner, Report to the Commissioner, and Friday Foster, where he starred opposite the hot babe of the decade, Pam Grier.
Kotto also took his talents to the small screen appearing in the groundbreaking 1977 TV mini-series Roots. The actor's other TV roles include an appearance on The A-Team, For Love and Honor, Murder She Wrote, Death Valley Days, and Law & Order.
In 1982, Kotto won critical acclaim when he played the title role of famed rebel slave Denmark Vesey in the PBS classic, A House Divided: Denmark Vesey. The 90's brought about even more success for Kotto when he landed the role of the extremely cultured, African-American/Italian-American Lt. Al Giardello on the hit TV police drama, Homicide: Life on the Streets which ran from 1993 to 1999.
Kotto continued to play various roles throughout the years immediately following his hit TV show drama. The multi-talented artist also devoted time to writing novels and even published an autobiography, Royalty. In the book, Kotto alleged he had royal lineages from Cameroon and England. He claimed that in the late 19th century, Edward VII had an affair with Princess Nakande of Cameroon, and their subsequent descendants included his father. Kotto's claims hit the press and when Buckingham Palace got wind, reportedly, tempers flared. The Royals reportedly sent letters to Kotto vehemently refuting his allegations.
In recent years, Kotto had done very little acting and instead devoted his time to discuss his belief in alien life forces. Not only did the actor reportedly believe he had seen aliens but was certain, they had abducted him as well. Even though the media challenged Kotto's mental health, the man, who touted the fact of having an IQ of 196, insisted he had all his marbles. Kotto, who co-starred in the 1979 mega-hit thriller Alien has publicly admitted to having a fascination with extraterrestrial beings since the age of 10.
In an interview Kotto did four years ago with the online publication Vice, the then 77-year-old explained his alien existence theory:
"It started when I was about nine or ten years old. I remember being told I couldn't go outside, so I was looking out at the streets of the Bronx, New York watching the kids play stickball in a kneeling position. When I turned around, a figure was behind me, it was at least five or six feet tall with an elongated head. It appeared, then jumped to the back of me and disappeared. From that moment on, it was one experience after another, which culminated into my sighting in the Philippines and during the filming of Alien.  I always felt like I had a connection with them. They aren't going to go away and I honestly believe these species are close to making themselves known in this century, to this generation." 
Kotto also did not give a damn if no one believed his sci-fi meet-and-greets, they were real to him and that was all that mattered; he told VICE, "I really don't care whether anyone thinks I'm delusional. My delusion is over. I've taken a position on that."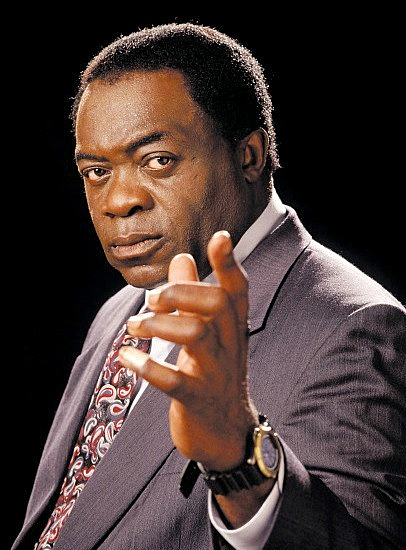 Well, alrighty now!
The performer who stood firm on Facebook for his passionate endorsement of Donald Trump for president amid a serious backlash of criticism passed away on March 14th of this year in the Philippines; he was 81.
Kotto is survived by his wife of 24 years, Tessie Sinahon, and their six children. Tessie posted a loving tribute to her husband on Facebook following his death:
"I'm saddened and still in shock of the passing of my husband Yaphet of 24 years. He died last night around 10:30 pm Philippine time," she wrote. "…You played a villain in some of your movies but for me, you're a real hero and to a lot of people also. A good man, a good father, a good husband, and a decent human being, very rare to find. One of the best actors in Hollywood a Legend. Rest in Peace Honey, I'm gonna miss you every day, my best friend, my rock."