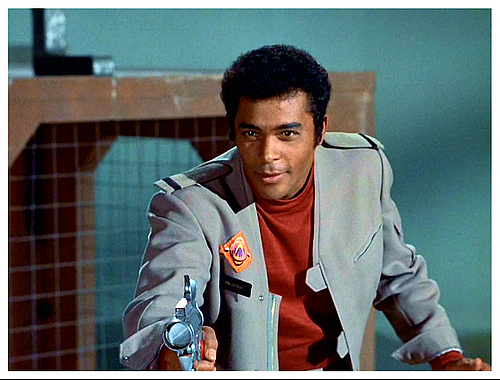 Sci-fi films and TV shows seemed to reign supreme throughout the 60s. I loved those cheesy science fiction films, one of my favorites was Fantastic Voyage (1966), starring Stephen Boyd and Rachel Welch. The plot centers around a scientist who is nearly assassinated. To save the scientist, a submarine and its crew are shrunk to microscopic sizes and injected into his bloodstream. Problems arise almost as soon as they enter the bloodstream.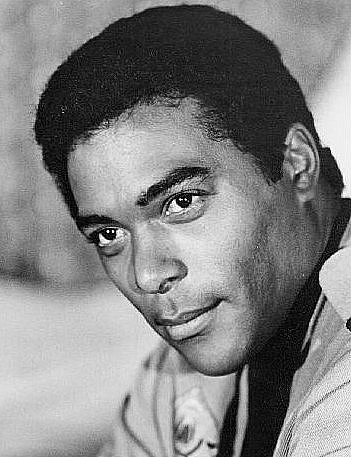 Space exploration became an obsession for many after the 1966 debut of the TV hit series Star Trek created by Gene Roddenberry. The wildly popular program introduced us to Lt. Uhura, played by late actress Nichelle Nichols, one of the first Black characters to be portrayed in a non-menial role on an American television series.
In 1968, Land of the Giants premiered on ABC-TV and was directed by up-and-coming 'Master of Disaster,' Irvin Allen. The groundbreaking sci-fi show depicted the aftermath of the spaceship Spindrift's crash landing. The aircraft becomes inoperable, and so the crew and passengers must fight to survive on an upscaled planet. The show was an instant hit but ran for only two years because of its exorbitant production costs. Land of the Giants was the most expensive TV series made to date. Over the years, it acquired a steady cult following among science-fiction aficionados. But there was one memorable cast member whose handsome looks made him a standout, actor Don Marshall.
Marshall's name might not be familiar, but you will definitely remember his face. He was the first African American man cast in a recurring role. Marshall's lead character, first officer and co-pilot Dan Erickson on Land of the Giants, was smart, competent, and resourceful. He was one of the very few Black performers at the time who was regularly featured as a prime-time lead.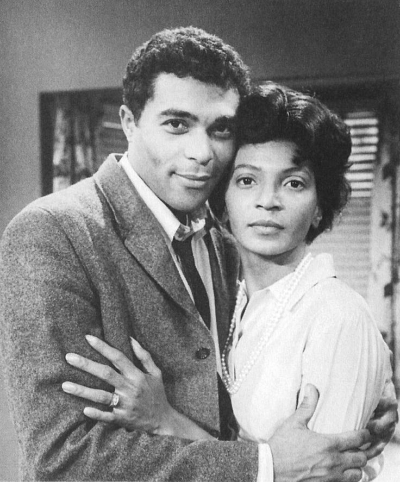 Donald James Marshall was born May 2, 1936, along with his twin brother Douglas to parents Alma and Ernest Marshall in San Diego, California. He also had two older sisters. Marshall graduated from San Diego High School in 1954. Starting out as an engineering student in the mid-50s, he later took up acting on the advice of a friend. After studying drama at the workshop of Hollywood acting coach Robert Gist, he then pursued theater arts at Los Angeles City College. Following a brief stage experience, he segued into television. The clean-cut actor's pole-vaulting and collegiate athleticism also came in handy later in life when he performed many of his own TV/film stunts. The Interns (1962). He later landed a small role (as a marine engaged to Nichelle Nichols) in an episode of The Lieutenant (1963), a short-lived TV venture produced by Gene Roddenberry. A few years later, Marshall was again recruited by Roddenberry to play the part of astrophysicist Boma for the Star Trek episode The Galileo Seven. Marshall got to show off his acting abilities in several poignant scenes opposite Star Trek legend Leonard Nimoy.
The performer's first professional job was in an uncredited film,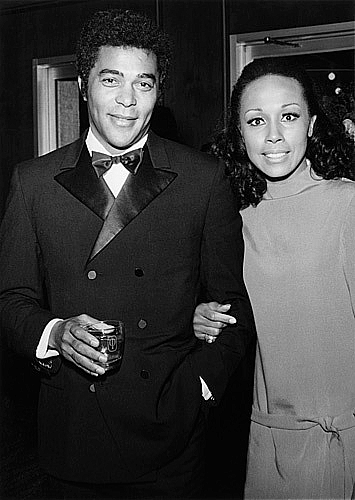 After landing his most memorable role in Land of the Giants, Marshall busied himself with roles on many diverse popular TV shows like Daktari, Ironside, and Dragnet. In 1968, Marshall appeared four times on the hit TV show Julia starring Diahann Carroll. Marshall played the role of Ted Neumann, the love interest of the widowed nurse and single mother raising her son.
In subsequent years, Marshall worked in both film and television, co-starring in the incredibly campy sci-fi comedy film The Thing with Two Heads in 1972 with Ray Milland and Rosey Grier. A year later, he starred in the film Terminal Island. In 1974, he appeared in the Blaxploitation comedy Uptown Saturday Night. A year later, Marshall landed a role in the film Woman. In 1978, he was featured in the made-for-TV-movie Rescue from Gilligan's Island.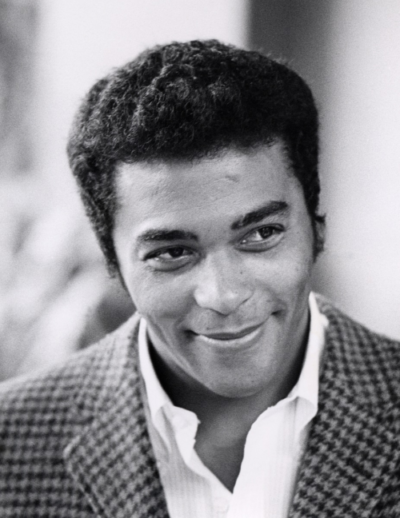 In the 80s and 90s, acting roles for the dapper Don were on the decline. Marshall made a few appearances on the long-running TV show Little House on the Prairie. Eventually, the actor retired from his craft to set up his own company called DJM Productions, Inc., where he produced TV commercials and documentary films. He also remained a fan favorite at Star Trek conventions.
Sadly, Don Marshall died on October 30, 2016, at age 80, from natural causes with his son, daughter, and twin brother by his side. In an interview Marshall did in 2012 for StarTrek.com, he made the following statement when asked about director Gene Roddenberry: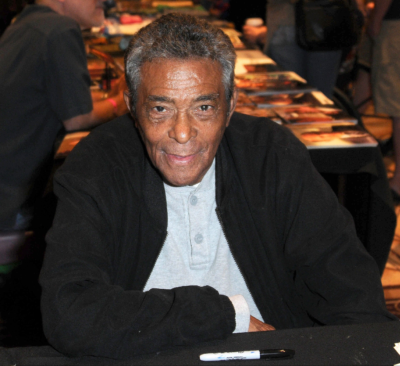 "He didn't see color. He saw a situation, and he had a vision, more than most people. You could really see that with Star Trek. People learned from Star Trek. This guy created something special. A lot of people went into engineering because of Star Trek. I've been told that by many, many engineers. People became astronauts and went into the space program because of the show. You look back, and you think, 'What a visionary Gene was,' or 'What a beautiful person he was.' I wish everybody was that way, but of course, we don't have that."