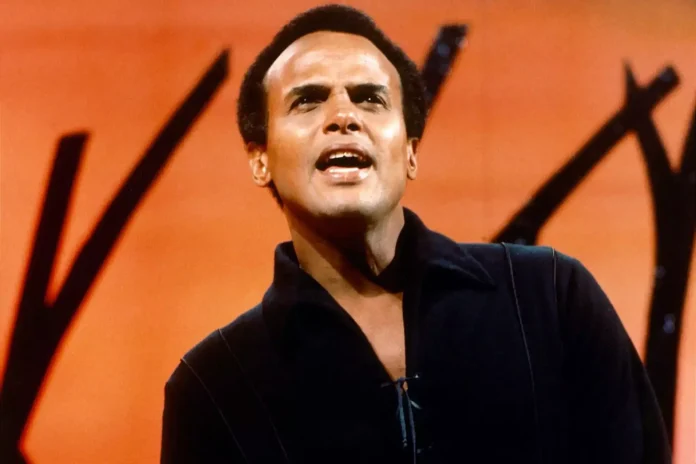 Day-o, day-ay-ay-o
Daylight come and me wan' go home
Day, me say day, me say day, me say day, me say day, me say day-ay-ay-o
Daylight come and me wan' go home
It's safe to say, nearly everyone around the globe has heard the timeless The Banana Boat Song/Day-O made famous by singer, songwriter, social activist, actor, benefactor, and strategist extraordinaire, Harry Belafonte, Jr., a proven legendary master of many trades and an icon whom we lost recently.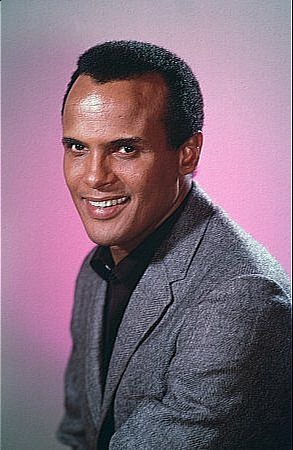 Despite a misconception held by many, Harold George Belafonte, Jr., who was born on March 1, 1927, was actually a Harlem, New York native. It was Belafonte's parents came to these shores from the islands of Martinique and Jamaica. The pair later sent their son to Jamaica at age 8, where he was raised by his maternal grandmother until his return to the states five years later. Upon coming back to these shores, Belafonte attended school but then eventually made the decision to drop out in the ninth grade. At age 17, he enlisted in the U.S. Navy. After his World War II military stint, Belafonte thought he would try his hand at acting.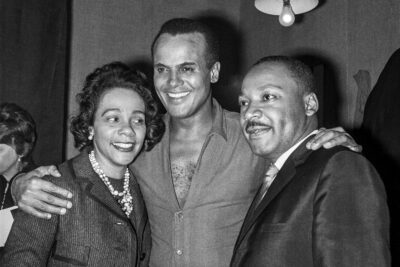 The 50s was a pivotal decade for the young performer. An acting role led to a singing job, and this resulted in a string of cabaret gigs that eventually landed him a recording contract. Belafonte first tried his hand at singing pop, then folk, and eventually sashayed into calypso. He soon became known as the 'King of Calypso.'  Belafonte struck gold when his recording The Banana Boat Song/Day-O, released in 1956, was met with rave critical reviews. The dynamo was juggling singing and acting and did so with apparent ease.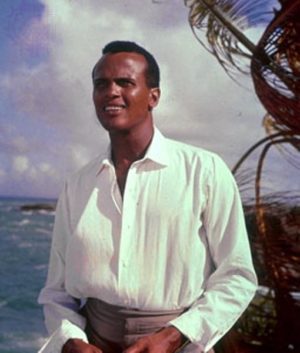 Belafonte won a Tony Award in 1953 for his performance in a Broadway revue, John Murray Anderson's Almanac. He also managed to snag some unforgettable film roles like Bright Road in 1953 and the following year's Carmen Jones and both times, he played opposite the legendary and beautiful actress Dorothy Dandridge. The man, whom actress Diahann Carroll once said was 'the most beautiful man she ever laid eyes on,' became one of the few African American leading men film stars of the decade.
In 1957, Belafonte played a West Indian revolutionary in the film classic Island in the Sun. Two years later, he portrayed a petty criminal in Odds Against Tomorrow. Upon completing the 1959 film, Belafonte hung up his acting shoes for a solid eleven years until 1971, when he played a wily backwoods preacher in the western Buck and the Preacher directed by close friend and co-star in the movie, Sidney Poitier.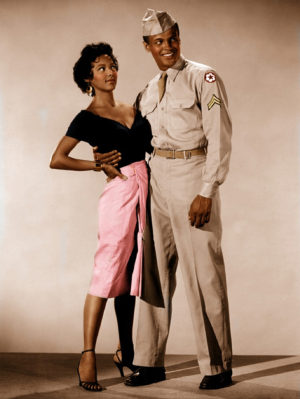 The man with the striking looks and husky voice had also long been a defender of civil rights. Inspired by the communist political beliefs of the great African American baritone Paul Robeson, Belafonte felt he could no longer stand on the sidelines as racial intolerance and social injustices for Blacks came to a boiling point in the turbulent sixties. He became very vocal in the fight for racial equality in America.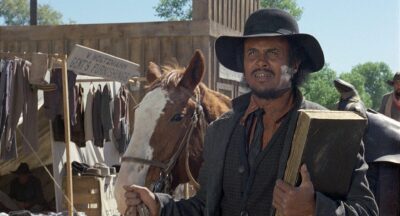 Belafonte used his craft to protest the racist Jim Crow laws in the south by refusing to perform there from 1954 until 1961. A formidable force in the civil rights movement of the 60s, he formed a very close bond with Dr. Martin Luther King, Jr. Belafonte used his celebrity to quietly underwrite the civil rights movement. The performer raised $50,000 to bail Dr. King and other civil rights protestors out of a Birmingham Jail and later helped organize entertainers such as Marlon Brando, Sammy Davis, Josephine Baker, Lena Horne, Paul Newman, and others to support and attend the historical 1963 March on Washington.
Belafonte also personally financed the Southern Christian Leadership Conference's Freedom Rides. After Dr. King's assassination in 1968, he served as an executor of King's estate and chaired the Dr. Martin Luther King, Jr., Memorial Fund. "Civil rights is a constant, it's never of the past.  It's with you all the time.  Every society, every millennium, every decade is going to need its vigilant watchers of the democratic process," the activist was once quoted as saying.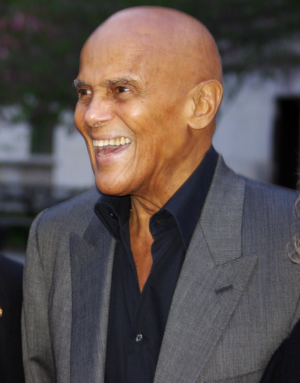 As a demonstration of his deep compassion and conviction, Belafonte was an ambassador for the American Civil Liberties Union and The United Nations International Children's Emergency Fund (UNICEF) for many decades. For his outstanding and consistent contributions to humanitarian causes, he received the Jean Hersholt Humanitarian Award from the Academy of Motion Picture Arts and Sciences. He was also President John F. Kennedy's cultural advisor to the Peace Corps.
Belafonte's activism extended beyond the United States as he fought against apartheid alongside Nelson Mandela and Miriam Makeba, campaigning for Mandela's release from jail, and advocating for famine relief in Africa. In 1985, he helped organize efforts to raise $63 million for aid in Africa through the release of the multi-Grammy-winning song, We Are The World.
Even well into his 90s, Belafonte was still fighting the good fight for civil rights. The barriers-breaking figure, who referred to his life as a "call and response," continued to support national and international humanitarian issues.
Sadly, we lost our beloved warrior, Harold George Belafonte, Jr. on April 27th of this year; he passed away from congestive heart failure at his Manhattan home. He was 96 years old.
Thank you, Mr. Belafonte for all of your countless contributions, now rest well in power…