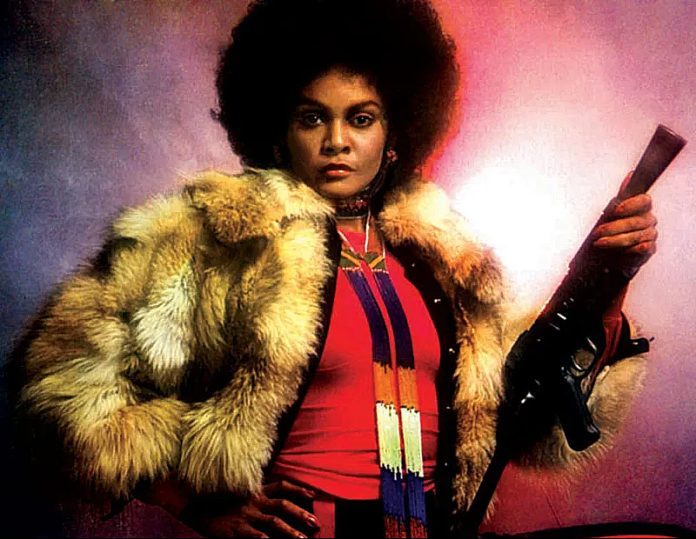 It is rare to see an actress that is north of six feet tall. Model-turned-performer Tamara Dobson was unimaginably statuesque, 6'2″, who rose to fame in the 1970s blaxploitation film hit Cleopatra Jones and its sequel Cleopatra Jones and the Casino of Gold. Dobson's extraordinary beauty, impeccable fashion sense, and disarming charm helped her achieve brief but memorable stardom on the big screen.
Tamara Janice Dobson was born in Baltimore, Maryland, on May 14, 1947, to parents Melvin and Evelyn Russell Dobson. She attended the all-girls Western High School, an institution that stressed academic excellence for its students. Dobson briefly worked as a hairstylist. She then enrolled at the Maryland Institute College of Art to study fashion illustration. The beauty's side gigs included modeling in local fashion shows and filming commercials. Upon graduating college, Dobson moved to New York to begin a professional modeling career.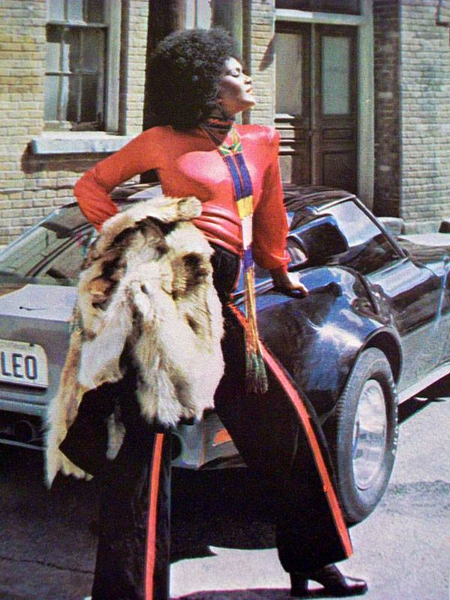 While in New York City, Dobson began modeling for magazines such as Jet, Vogue, and Essence. She also appeared in TV commercials for Chanel, Revlon, and Fabergé. Dobson's first feature film was an uncredited role in Come Back Charleston Blue (1972), followed by Fuzz (1972). Dobson's big break came in 1973 when she was cast in the movie Cleopatra Jones. In the hit espionage thriller, Dobson portrayed a supermodel undercover federal narcotics agent who karate-chopped villains and busted up illegal drug trades. Dobson's sassy film character fabulously sported the latest fashions on her hourglass figure, a perfectly coiffed fro, and drove a sleek black Chevy Corvette; she was undoubtedly the epitome of a foxy badass chick.
The Cleopatra Jones films were box office gold that raked in about 180 million dollars domestically, making Dobson a star.  But when the blaxploitation genre was no longer bankable, Hollywood regressed in terms of Black images, and Dobson was one of its casualties.
The woman whom the Guinness Book of World Records cites as the tallest leading lady in films could not be easily paired with male actors. Dobson towered over many of her co-stars, hindering her ability to get film work. The Amazonian did, however, manage to land a few memorable films after the famed blaxploitation era—"Norman…Is That You?" (1976), Murder at the World Series (1977), and Chained Heat (1983). She also guest starred in two TV series, Jason of Star Command (1978) and Buck Rogers in the 25th Century (1979). Dobson lamented the lack of scripts written for Black women, especially after the blaxploitation genre faded around 1976.
According to Dobson's brother, Peter, she became frustrated with Hollywood's lack of opportunity and typecasting, and after Chained Heat and decided to return to New York City. The actress turned her back on Hollywood, invested in real estate, and became a landlord in the Big Apple.
Hollywood's myopia was once again our loss…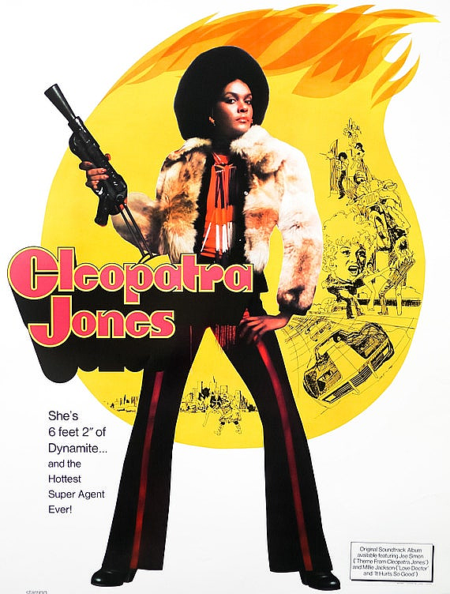 During her short-lived Hollywood career, Dobson was often compared to actress Pam Grier. There were nasty rumors of animosity and competition between the two beauties. Dobson's publicist reported how his client and Grier refused to even appear at celebrity events together. The conflict allegedly began over Dobson's refusal to appear nude in films while Grier had zero reservations about doing so.
By the time the year 2000 rolled around, Dobson found herself having to deal with multiple sclerosis (MS). She subsequently moved back to Baltimore, where she passed away on October 2, 2006, six years after her diagnosis. Dobson's cause of death was complications of pneumonia and MS.
After Dobson's death, Peter shared the following statement regarding his sister, "She was not afraid to start a trend. She designed a lot of the clothing that so many women emulated. With the knowledge from her degree and her natural creativity, she helped develop elegant fashions, especially for tall women." Dobson's work has also been referenced in popular culture. Many will recall that Beyoncé Knowles made her film debut in Austin Powers Goldmember as the character Foxy Cleopatra—a direct homage to blaxploitation heroines Foxy Brown and Cleopatra Jones.
Dobson's poster for Cleopatra Jones is a collector's item for cult film buffs who appreciate an era in Hollywood where being Black, proud, and beautiful ruled the box office.