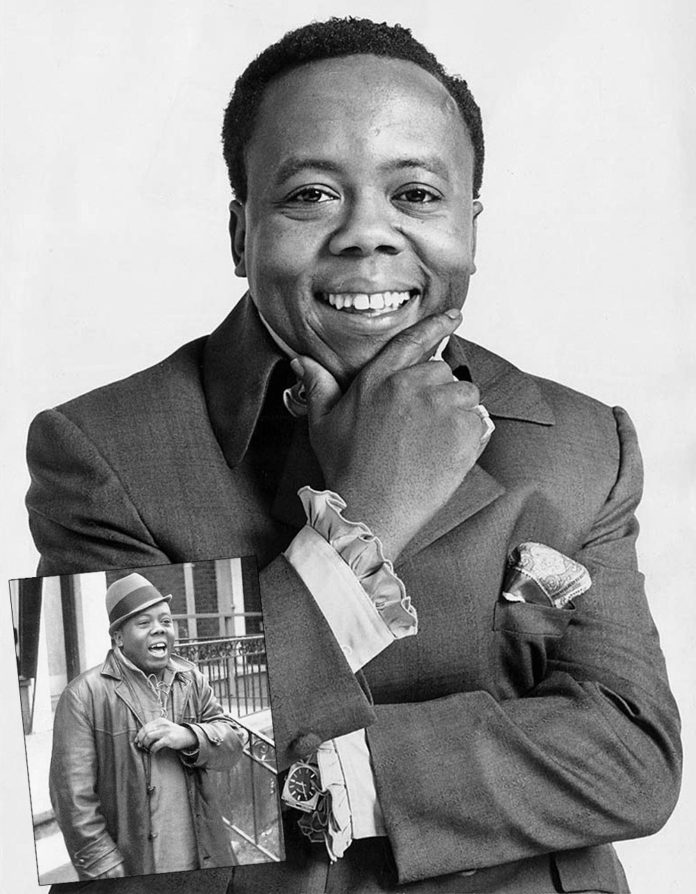 I take great pride in my knowledge of old school music especially since I was raised in Detroit where Motown was born. Imagine my surprise when my managing editor, Ruth Manuel-Logan called me to discuss my next musical assignment for this issue. She casually uttered the name, "Shorty Long," I asked her to repeat the name, she did, and it failed to register on my musical radar. And with the arrogance of a true musical know-it-all, I stated that surely, there was no Shorty Long on the 60s and 70s Motown roster of talented artists!
Ruth ignored my ignorance, and shortly thereafter, my email was inundated with various YouTube clips of Long, a Motown recording artist whom I knew absolutely nothing about at all. Much to my surprise, Long's brief career had clearly been part of my childhood musical listening pleasure but I just did not know whose music I was grooving to on my mother's stereo.
Singer Shorty Long was born Frederick Earl Long on May 20, 1940, in Birmingham, Alabama. Long's early musical influences were from such legendary performers as R&B singer/songwriter Alvin "Shine" Robinson, and the "Father of the Blues," composer W.C. Handy. Long was gifted with musical talent and could play the piano, organ, drums, guitar, and harmonica. He was also a smidge over five feet tall, so he was given the nickname "Shorty."
In 1959, Long, 19, who aspired to be a recording artist decided to leave his beloved Birmingham to try his luck in the Motor City, the home of Motown. It was there that he caught the ear of singer/songwriter/record producer and music executive, Harvey Fuqua who along with wife Gwen Gordy (Motown head Berry Gordy's sister) started the Tri-Phi label. Long signed with Fuqua and subsequently released two singles, I'll Be There, and Too Smart, both singles were dismal failures that secured zero radio play. It was during this time that Fuqua decided to sell the label to Berry Gordy who then secured Long as a member of the ever-growing Motown family.
Long's first release on Motown was Devil with the Blue Dress On (1964) which he had co-written with William Stevenson. The song, despite excellent expectations, failed to make the charts. The same song was later re-released in 1966 by Detroit recording artist Mitch Ryder and this go-round the record was tweaked to a frantic pace and climbed to the #4 spot on the Billboard Pop Charts.
Long's next release, It's a Crying Shame, once again, fell short of expectations. The diminutive performer struck gold with his next record and first major hit, Function at the Junction which he had co-written with Motown's hitmaker, Eddie Holland. This would be Long's first popular hit reaching #42 on the R&B charts.
Long's single biggest hit was the 1968 release Here Comes the Judge which rose to #8 on the Billboard Hot 100 chart. The song garnered worldwide attention and as a matter of fact, the phrase "Here Comes the Judge" was already made famous by comedian Flip Wilson on his weekly TV comedy program, The Flip Wilson Show. The true inspiration for Long's song came from a sketch that was featured on the comedy TV show, Rowan & Martin's Laugh-In in a skit based on the character "Judge Pigmeat Markham" who also coined the term. Markham also released a different version of the song right on the heels of Long's version but with different lyrics; the cut would reach #19 on the Billboard charts.
During his Motown stint, Long was an MC for Motown's Motortown revue and was also the only artist besides Smokey Robinson who was allowed to produce his own recordings. Author David Ritz in his book, Divided Soul: The Life and Times of Marvin Gaye claimed that Gaye fought for Long while he was with the Motown label. Gaye hated that Long's many talents were being ignored.
On June 29, 1969, Long went fishing with friend, Oscar Williams and sadly, their boat collided with another vessel on the Detroit River; he was only 29-years-old. Long's funeral service was attended by Motown's royalty. Stevie Wonder, who played his harmonica at the service, later placed his mouthpiece on Long's casket. Long's body was taken back to his hometown of Birmingham and buried.
Suffice it to say, Long departed this world way too soon. He left a small legacy that was full of future potential. In 1969, after his death, Motown released the album, The Prime of Shorty Long in 1969.  He was also inducted into the Alabama Jazz Hall of fame in 1980.
The late Earl Van Dyke who was the main keyboardist for Motown Records' in-house Funk Brothers band during the late 60s and early 70s loved telling stories about his friend Long.  According to Van Dyke, Long would come into the studio and say "Today we ain't playing nuthin' but funk, if you don't feel funky, take a drink of this," at which point he'd reach into his jacket pocket and take a swig.
I am now glad to have repaired my gap of musical knowledge about a man who was short in stature but tall on talent!