In the late 60s and early 70s, there was a daily afternoon ritual we followed in my household. After my siblings and I finished our homework, we'd watch the 4:30 pm movie. The featured films ran the gamut from hilarious, to political, to romantic. We even viewed films like the classic A Raisin in the Sun and Lilies of the Field; Sidney Poitier starred in both classics. Watching Black actors back in the day who exuded nobility, strength, and who commanded attention and respect in the roles they were given were few and far between. Until the 60s, Black parts in mainstream films were largely confined to servants, layabouts, and buffoons. When I saw the 1962 film To Kill a Mockingbird long before I read the book by Harper Lee, the face that stood out was that of a powerful figure of a man with piercing eyes and flaring nostrils, Brock Peters.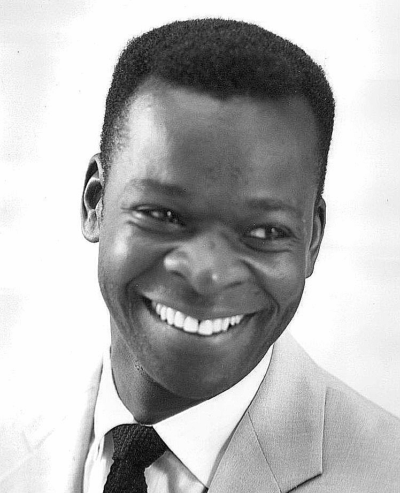 Peters unquestionably achieved his greatest fame in the indelible film, as Tom Robinson, a janitor accused of raping a white woman who is defended by a white lawyer, Atticus Finch, portrayed by Gregory Peck in an Oscar-winning performance. The dignified Peters, a Black man condemned to death by a biased criminal justice system, moved audiences with his compelling courtroom testimony. When Finch asked if he had committed rape, Robinson strongly responded, with tears in his eyes, "I did not, sir!" The actor's touching, yet powerful portrayal in the film is forever etched in my brain.
Brock Peters was born George Fisher on July 2, 1927, in New York City. Peters' mother, Alma Fisher was a housewife and father Sonnie Fisher was a Senegalese sailor with the French Navy. Early on, Peters was encouraged by his mother to pursue a musical career and studied the violin from age 10 to 14. He was admitted to the famous High School of Music & Art in Manhattan and down the line, decided to pursue singing where he honed his rich baritone vocal skills.
Upon graduating high school, Peters worked at various jobs while attending the City College of New York (CCNY) where he studied physical education, but still auditioned for small theatrical roles. The young actor then landed a job with the Leonard DePaur Infantry Chorus from 1945 until 1947, the move resulted in his leaving CCNY to further pursue a musical career. It was at the encouragement of his agent that Fisher decided to change his name to Brock Peters after his childhood friend, Peter Brock, whose name he had long admired. Peters chose, however, to reverse the name.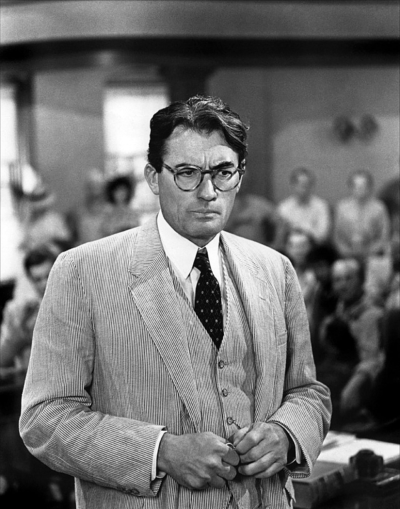 In 1949, Peters landed a role in a touring company of Porgy and Bess. While touring in Europe, famed actor, singer and civil rights activist Paul Robeson saw his electrifying performance and declared him "a young Paul Robeson."
Peters made his film debut in the 1954 all-Black musical film directed by Otto Preminger, Carmen Jones, that starred Dorothy Dandridge, and Harry Belafonte. It was during the making of this film that Peters forged a lifetime friendship with Belafonte. He even sang background vocals for Belafonte's signature Banana Boat Song Day O. In 1953, Peters made his first television appearance as a singer on the then wildly popular TV show, Arthur Godfrey's Talent Scouts. He also earned a supporting role in the 1959 musical film, Porgy and Bess alongside actress Nichelle Nichols of Star Trek fame. It was initially hard for Peters to break away from the typecast image he held of an angry Black man. But as the 60s approached, Peters began to steer his career in another direction.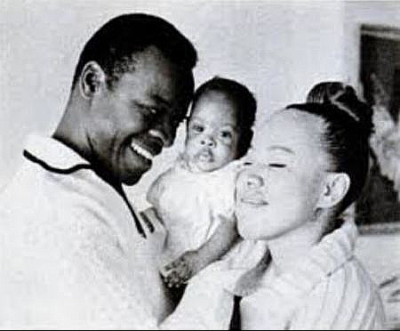 In 1961 he married Delores Dani a television producer and public relations consultant; they had a daughter, and remained together until her passing in 1989. The couple started Delbro Enterprises, a production company that produced the 1973 Blaxploitation comedy film, Five on the Black Hand Side which also co-starred Ja'Net Du Bois, who played Willona Woods on the 70s sitcom, Good Times. It was rumored that Peters and Du Bois were once romantically involved.
In 1962, Peters also appeared in the British drama The L Shaped Room with actress Leslie Caron in the lead role. Peters plays an inquisitive musician in the movie about class and sexual mores. Even though Peters received rave reviews for his portrayal in the film, Mockingbird would ultimately be his best work. After the completion of Mockingbird, Peters and Peck developed a lifelong friendship. As a matter of fact, Peck delivered Peters' eulogy after his passing.
Peters'acting career on the big and small screens continued to flourish throughout the 60's and 70's. He appeared in such memorable classics as Heavens Above (1963), The Pawnbroker (1964), Soylent Green (1973), Slaughter's Big Rip Off (1973) and Star Trek IV: The Voyage Home. Peters also guest-starred on many television shows including Mannix, The Virginian, The Streets of San Francisco, Gunsmoke, McCloud, and The Bionic Woman. He was a part of the ensemble cast of the epic mini-series Roots: The Next Generation. Peters' rich, baritone voice was used on such animated shows as DuckTales, Gravedale High, The Pirates of Dark Water, and Batman: The Animated Series.
Over the years, Peters worked tirelessly behind the scenes pushing for rights of Black actors. He was one of the founders, along with Arthur Mitchell and Cecily Tyson, of the famed Dance Theater of Harlem. He was inducted into the Black Filmmakers Hall of Fame in 1976. In 1990, the Screen Actors Guild presented Peters with a Life Achievement Award for decades of outstanding performances. And in 1992, he was given a star on the Hollywood Walk of Fame.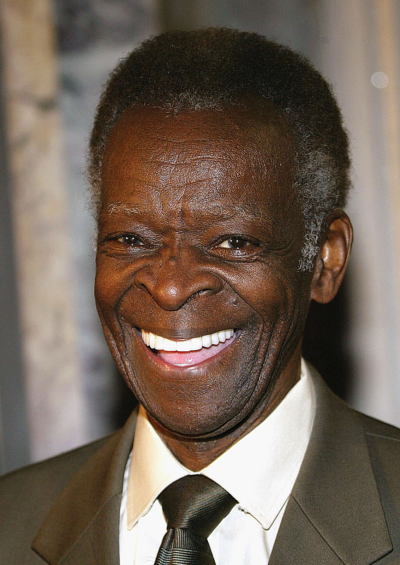 On August 23, 2005, Peters died of pancreatic cancer in Los Angeles; he was 78 years old. The creative contributions Peters made as an actor remain ever-present for future generations to enjoy. The recent Broadway production of To Kill a Mockingbird has piqued the curiosity of and moved an entirely new generation to watch the old Oscar-winning film because its portrayal of good and evil is easily digestible. Mockingbird is now more timely and urgent than it's been in decades.