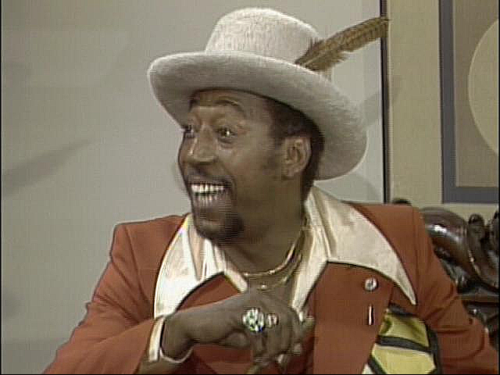 As summer draws to a close, there are only a few weeks left. A rainy weekend led me to watch episodes of an old 70s CBS-TV sitcom favorite, Good Times. Theodore Wilson played the recurring character of gangster/pimp Sweet Daddy Williams. There always seems to be a comforting familiarity in encountering the same faces on TV or in a movie on a semi-regular basis.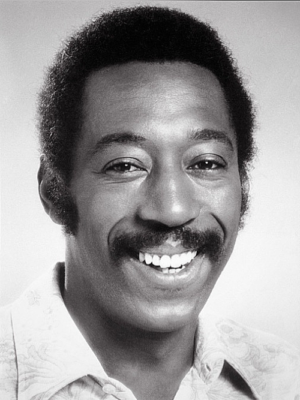 A character actor of immediate renown, Wilson, appeared in countless roles on the big and small screens. Our childhood was filled with performers like Wilson who played such valuable and endearing roles in our lives.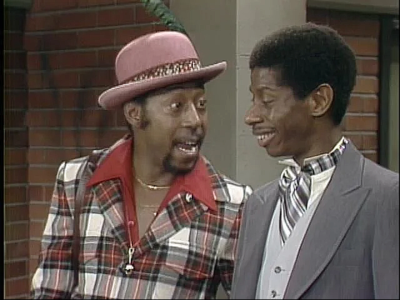 Theodore (Teddy) Roosevelt Wilson was born in New York City on December 10, 1943. He graduated from Dillard High School in Fort Lauderdale and eventually studied drama at Florida A & M University. Wilson eventually returned to New York City where he joined the prestigious Negro Ensemble Company and Arena Stage Repertory Theatre.
Wilson made his acting debut in the 1970 hit film, Cotton Comes to Harlem. The movie was made right at the peak of the Blaxploitation era of filmmaking in Hollywood. The period created much-needed work for Black actors, writers, and directors. Wilson moved to Hollywood making his television debut on the hit primetime series, The Waltons, playing Reverend Hawthorne Dooley, a role originally portrayed by Cleavon Little for the show's TV pilot movie version.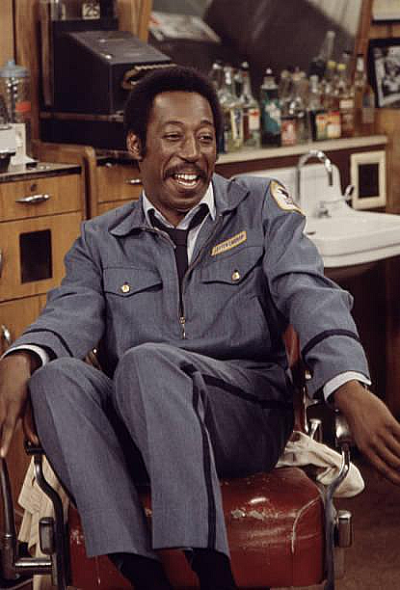 Wilson's most memorable role was on the 70s TV sitcom That's My Mama playing the slick talking postman, Earl Chambers. The ABC-TV sitcom, which starred Clifton Davis, and Theresa Merritt, only ran for two seasons, 1974 and 1975. But it was Wilson's role that caught my attention. The performer would also meet his future wife on the show, the beautiful actress Joan Pringle. The pair married in 1980. Joan replaced actress Lynne Moody on the sitcom as Clifton's sister.
Wilson eventually signed a contract with Tandem Productions in 1976, the company owned by both Norman Lear and Bud Yorkin, creators of television's greatest 70s sitcoms. Wilson then also appeared on All in the Family, The Jeffersons, Sanford and Son and its short-lived spin-off, The Sanford Arms. Wilson also made guest appearances in episodes of The White Shadow, Enos, Gimme a Break!, The Golden Girls and What's Happening Now. In 1986, he also had a recurring role on another short-lived sitcom, The Redd Foxx Show.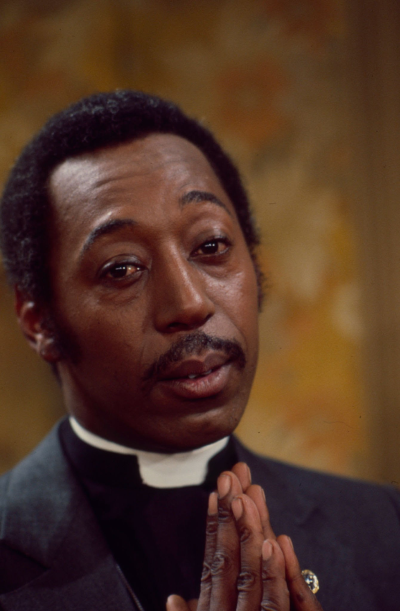 Throughout the 80s and the 90's Wilson was a constant fixture on television in such popular TV shows as Alien Nation, Dallas, Family Matters, Tales from the Crypt, Gabriel's Fire, Mama's Family and Quantum Leap. He was also featured in the films The Hunter (1980), A Fine Mess (1986) and That's Life (1986). The actor, who was also a talented musician and composer, made his last onscreen appearance in the 1993 epic crime drama film, Blood In Blood Out. The film was released after Wilson's death and has become a cult classic.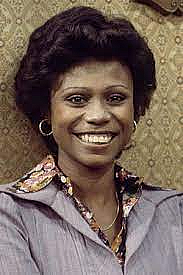 Sadly, on July 21, 1991, Wilson died of a stroke at Cedars-Sinai Medical Center in Los Angeles at the young age of 47. He left behind his wife Joan Pringle, three children and a creative catalog of incredible work.