He is hilarious. He is joyful. He is entertaining. He makes zero excuses for his style of dress. He unabashedly flaunts his bold fashion styles that are punctuated by jazzy hats and his signature round black eyeglass frames. He is also a man who happens to keep his funny, clean. He is Jonathan Slocumb.
Better known as Mr. Clean, the Christian comedian, has managed to tickle the funny bones of his audiences without uttering a four-letter word or relying on sexual innuendos. Jonathan has been the opening act for legends such as Aretha Franklin, Richard Pryor, Redd Foxx, and Bill Cosby. And his so-on-point impersonations have included luminaries like Smokey Robinson, Jesse Jackson, James Brown, Bill Cosby, and Luther Vandross.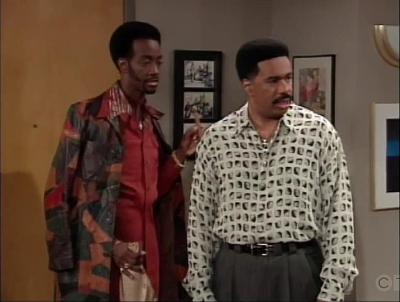 Jonathan's career has evolved from solely doing stand-up to hosting premiere functions like the NAACP Image Awards, The Stellar Awards, The Essence Music Festival, gospel festivals and many corporate events. With over 20 years under his belt as a funnyman, Jonathan is still keeping his eye on the prize which is to one day fill, the late night talk show spot that Arsenio Hall left open many moons ago.
The Atlanta native's comedic repertoire that mixes gospel and music has a faithful Christian base of folks who truly appreciate laughing without being subjected to vulgarities. Besides performing on main stages, Jonathan has also exercised his comedic acting skills. Most recently, he played Pastor Singleton on ABC-TV's new Black reboot, The Wonder Years. He is also known for his recurring Clyde-the-Sly character on The Steve Harvey Show sitcom.
Jonathan, who is twice divorced and has a 19-year-old son, is a man who has learned how to live a biblically balanced life. "I believe you can love Christ and have a cocktail. You can praise Jesus and drink a little Jack (Daniels). You can have a little wine and worship. You can enjoy Patti LaBelle and Shirley Caesar. It is all about balance. That's my thing."
In our 50BOLD interview, Jonathan offers up great stories about his life, career and love of fashion. The Jonathan Slocumb brand is definitely a unique one. He is a brother in his 60s (who looks phenomenal), who will tell you in no uncertain terms that there is no shame in his game. Jonathan stands ten toes down when it comes to his principles and feels he does not have to compromise to gain recognition or acceptance.
50BOLD:  You are such a funny guy. I first saw you perform at Harlem's Abyssinian Baptist Church in the 90s.
Jonathan: I have a funny story about Abyssinian. When I went there, I was on a show with the a cappella group, Take 6. I wasn't supposed to be a part of the show. But Gail Hamilton, my manager said, 'I've got this comedian, and he's amazing!'
And Dr. Butts (the church's late senior pastor) was like, 'Oh, no, no! We're NOT having a comedian! Oh, NO!'
Gail told Dr. Butts, 'Trust me, he's amazing!'
Dr. Butts said, 'Okay, 5 minutes, that's it!' He was up in the balcony with his hands folded. I'm killing it. After five minutes, Dr. Butts shakes his head up and down and twirls his finger — meaning continue.
50BOLD:  You were born and raised in Atlanta. What was your childhood like growing up?
Jonathan:  I was raised in the projects like everybody else. We were like the Huxtables but living in the projects. My pops worked for the white man. They would let him drive his cars home every other weekend. He'd come home with a convertible one weekend, and a station wagon, the next. We were like the rich kids in the project.
50BOLD: Jonathan, what was your first job? 
Jonathan: This is a great story actually. There was a neighborhood grocery store. I was bagging groceries there. One summer. I wanted to get money to go to junior camp.
I was working there bagging groceries, and one day this lady came into the store. I wound up bagging her groceries. She had four carts because she was hosting a big party for her son. I took all four carts out to her car. I was 11 years old. She gave me $10.00 per cart. I was 11 years old with 40 dollars? I quit!
50BOLD:  Oh, for real? Love it!
Jonathan:  Oh, I was rich! Are you kidding me? I was rich! And I found out that the lady was Dr. Martin Luther King, Jr.'s mother. She was throwing a party for him.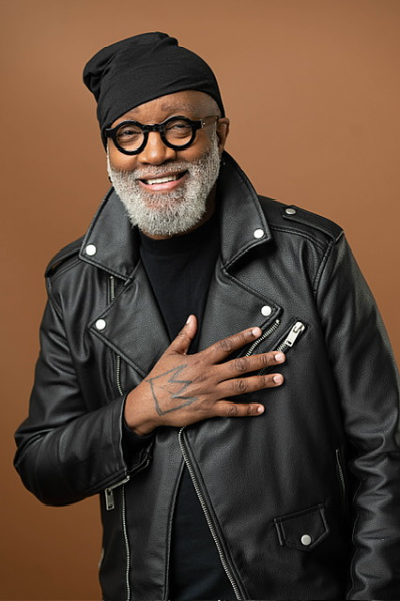 50BOLD:  That's some story! When did you realize you wanted to become a comedian and especially, a cuss-free one at that?
Jonathan: I was a mass choir director in Atlanta. We started giving concerts. While at the concerts I had people cracking up laughing. Making people laugh at a gospel concert was unheard of back then because they were all about the Lord. The word got out around Atlanta about me, so on the weekends, I was emceeing gospel concerts. 'That's that guy who is funny.' Then the talk about me began to spread nationwide.
I did this concert with Take 6 in Chicago. We both began in this business at the same time. The group's handlers were like, 'We should take him with us on the road.' At that time, I was working at AT&T and getting cussed out by customers. I'd work on the weekends with Take 6. Then one day, I compared getting cussed out at my AT&T job, to doing 15 minutes of comedy at Take 6 gigs.
50BOLD:  Bye AT&T!
Jonathan:  Bye AT&T! After that I began the journey of becoming a standup comedian.
50BOLD:  In this era of fouled-mouth comedians, you are labeled a pioneer of cuss-free comedy, how did this come about?
Jonathan:  Here in Atlanta, I was mostly doing church and faith-based gigs.  After a while, I performed at corporations and non-profit organizations. Coca-Cola is here. I was doing comedy at the Chick-fil-A headquarters because you know, they are Christian people.
There is a radio station here with former DJs Mike Roberts and Carol Blackmon. They allowed me to have a call-in number on their radio station and whenever someone of note would come to town, I could call and make them laugh.
One time Martin Lawrence was in town. They were talking about Jonathan Slocumb. 'Man, he's funny, blah, blah.' Martin said, 'Oh, let him open for me tonight.' I opened for him at the Fox Theatre here, and then he took me on a few dates with him. Then I got Def Comedy Jam because as you know the success of the show at the time was huge.
During the show's second season people were like, 'Oh my God, Def Jam, is there anyone in the lineup who doesn't cuss?' And Martin said, 'I know this one guy in Atlanta, he went on the road with me.' So, Bob Sumner, co-creator of Def Comedy Jam came down here and saw me perform. He booked me for Def Jam. After that Def Jam comedians were synonymous with being hip-hop, raw, edgy, droopy clothes, cussing, this wasn't me. I did have a gospel audience. I began as this Christian comedian.
That's when I began working with all the big names in gospel–The Winans, Shirley Caesar, and appearing on shows like The Stellar Awards. I was just all over the place with that for the longest. People knew me from working on the gospel circuit.
50BOLD:  I was watching a YouTube video clip where you were impersonating Smokey Robinson. It was hilarious.
Jonathan:  Doing impersonations is one of the things that I am known for in this business. Fast forward, the last few years of Aretha's life, I toured with her. I was her opening act.
50BOLD:  Oh, okay!
Jonathan:  One time we were in LA, and Smokey Robinson walked into the building. I impersonated him, in front of him. At the end of the night at this little after thing, this man was sitting on a couch. He tugged on my pants and said, 'No one has ever done Smokey Robinson better than you. I thought it was him!' The man was Berry Gordy. He gave me big props.
50BOLD:  Whoa! Now, that's a story. You've got stories!
Jonathan:  I love Smokey.
50BOLD: Do you have a favorite character you like to impersonate?
Jonathan:  I'm old school. Redd Foxx has always been at the top of my list, along with Smokey Robinson, and James Brown, whom I actually worked with. Jesse Jackson was my really big impersonation, which I guess made me famous and got me on Def Jam.
50BOLD:  Now, I know you had mentioned Bill Cosby and Sinbad, what comedians do you admire dead or alive?
Jonathan:  Since I do clean comedy, people expect my preferred comedians to be clean. I love Sinbad—and pray for him, as he is recuperating. Bill Cosby got a bad rap, sorry stuff happened, but he's still the king for me.
I love Dave Chappelle, Chris Rock, Sommore. I love Wanda Sykes. I like Lil Rel Howery, Deon Cole. I like brilliant thinking comedians.
50BOLD:  Now, Jonathan, the cancel culture is real, particularly regarding the livelihood of comedians. Do you find yourself editing your material moreso now than ever?
Jonathan:  I'm not that comedian. I don't do politics at all. There are enough comedians who do politics. I'm more observational and I'm the nice guy.
I don't find fault in many people. I don't really have negative things to say about any situation. I'm an ally of the LGBTQ. I'm a Christian. I'm a Black man. I'm pro Black. I love life. I guess what I created is almost cancel-free.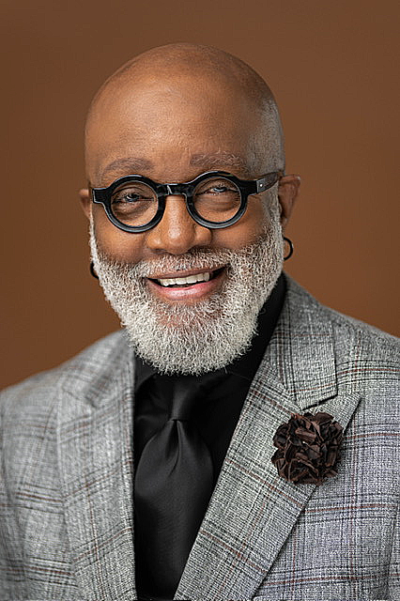 50BOLD: I interviewed Tommy Davidson, who is similar to you. He doesn't do any negativity, everything is good. He shares a similar feeling regarding the cancel culture.
Jonathan: I like Tommy Davidson a lot.
50BOLD:  You are also an actor. How did the acting come about?
Jonathan:  I did this local commercial. The guy who directed the commercial was directing this movie, The Big One is Back. It was a Sanford and Son reunion movie. He said, 'I've got a part for you. You are going to be the cab driver who picks up Grady from the airport and takes him to Fred's house. Then, you'll be done.'
I was like, 'Cool.' The part was handed to me. I didn't have to audition. I went in to read the part. I read my part and I read Redd Foxx's part in his voice.
And those white folks lost their minds. 'Oh, my God.' They wrote more for me in the movie. That was my first acting gig. Then one night, Redd Foxx went with me to a Black comedy club as my guest. It was really, really a great time. The Comedy Act Theatre was Atlanta's premiere comedy club. We just hung out. I did do comedy on the show with Richard Pryor.
50BOLD: Really!
Jonathan:  The show was introducing new comedians. Richard introduced me and was watching me backstage. I actually wore a red suit like the one he wore on one of his specials. He was staring at me. I said, 'What's wrong Mr. Pryor?' He said, 'I've never seen nobody make me laugh without no cussing.'  I said, 'That's the God in me.' He said, 'Man, you've got to pray for me.' We held hands backstage, and we prayed. I just prayed for him and his life. That was my little Richard Pryor story.
50BOLD:  Interesting. Do you have any other acting gigs coming up?
Jonathan:  I'm going to go back a little bit. I moved to LA and Steve Harvey had The Steve Harvey Show sitcom. The storyline was that he was the lead singer of a former 70s R&B group, who had turned school teacher.  He decided to bring the group, the High Tops, back together for a reunion. I went in to read for another part, but instead, I was handed the lines to the part I eventually got which was for the character Clyde-the-Sly. He was the group member who was still stuck in the 70s. He always sported an afro, 70s clothes, and was brain damaged from drug use back-in-the-day.
We went in for one show, the reunion episode, and wound up doing seven episodes because people loved the High Tops. The 100th episode of the show happened to be the one I came back for as a solo character from the High Tops and this was my major TV break because Steve Harvey wanted to use me.
I went on to do bit parts. Coming up this year, I just filmed season two of the all-Black cast reboot of The Wonder Years. Season 1 was a huge success, Season 2 already filmed here in Atlanta. I have a recurring role on the show as Pastor Singleton.
50BOLD:  Did you have to audition for The Wonder Years' role?
Jonathan:  I had to provide a video audition. I can always play a preacher. I've played a preacher three times. I played one on Tyler Perry's Meet the Browns movie. I also played one on the Rickey Smiley Show.
50BOLD:  If you could have your dream acting role what do you envision it to be?
Jonathan:  The thing that I'm here for on this earth, I'm praying it will happen soon. I'm working on some things now. Look, Arsenio Hall left an open slot, and I want it!
50BOLD:  Yes, he did.
Jonathan:  Can't you see me hosting a late night talk show every night?
50BOLD:  Most definitely.
Jonathan:  I want to secure that late night spot. I have the whole format planned. When I get the call, I'll be ready. They say you don't have to get ready, if you stay ready!
50BOLD:  Yes, I can see you doing the late night gig! Is comedy your passion?
Jonathan: That's a natural for me. Somebody laughs in front of me every day. If I go to my coffee spot every morning, I have the baristas laughing. It is just me. But now most of what I do, the whole stand-up comedy environment has changed. It's not really me anymore
50BOLD: What do you mean?
Jonathan:  Well, funny is different now. It's all about the millennials or the Gen Zs, that's their thing. I host comedy events. The other week, I hosted something for the Morehouse School of Medicine. I work at raising money for causes. I worked The Image Awards. I host events.
50BOLD:  You did the Essence Music Festival for seven years? 
Jonathan:  That's the longest running hosting gig, consecutively.
50BOLD:  Jonathan, what is your most treasured possession?
Jonathan:  Possession? I'm sorry at how people now feel about Bill Cosby, but for me, I separate that man from the man we all love. I opened for him one time at the NAACP National Convention in Philly at Temple University, where he attended. I'll never forget it. I saw Bill Cosby and just started crying. They were uncontrollable tears because he is who I wanted to be. I was introduced to him and (Jonathan, impersonating Cosby's voice). 'Why are you crying, you are not supposed to be crying, this is not the time to be crying. This is the time to laugh.'
We went back to a dressing room where we talked and laughed. I was like 'Awww, I'm with Bill Cosby!'
I went to introduce Bill and at the time, when he was stand-up, he wore a sweatshirt that read Hello, Friend which he wore for his son. He then draped the sweatshirt across a chair. He performed the strongest 90-minute set. I was just watching him. I was watching Bill Cosby live.
When he wrapped it up, I went out there and said, 'One more time, give it up for Bill Cosby.' And he whispered in my ear, 'You know they are not just clapping for me; they are clapping for you too.'
I began crying again. Bill reached back and took that sweatshirt off the chair, and handed it to me.
50BOLD:  And you still have it?
Jonathan:  Still have it.
50BOLD:  Wow, that's very touching. Jonathan, what's left on your bucket list to do?
Jonathan:  It seems like the older I get, for whatever reason, people make note of how I present myself in the world of fashion. If you look me up on Wire Image or Getty Images, I'm just all over the place. Every time I do a red carpet, people go, 'What!'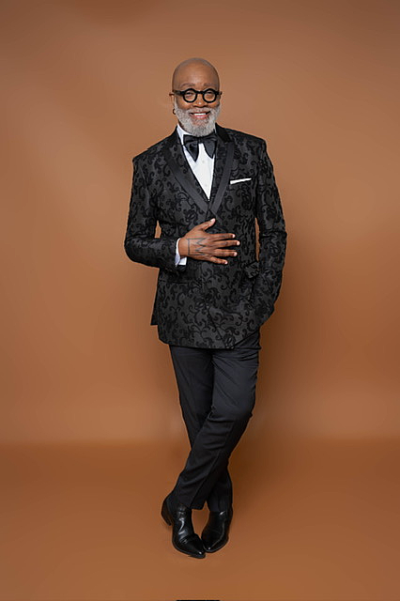 50BOLD:  Really!
Jonathan:  I love fashion and I'm very secure in who I am and in my style and fashion aesthetics. The white beard just adds to it all. When you see a Black man with a white beard dressed in a way that is not indicative of someone who is in their 60s, people go, 'Whoa!'
I wear hats, so I'm going to do something with this. My round glasses have become my trademark. I'm going to be launching my own eyewear collection.
50BOLD:  That's great!
Jonathan: And I'm going to take this other move that I've been trying to run from. Men and women often ask me for style advice, especially for mature men. I host black-tie events or galas; I see that women dress elaborately. While the men are dressed in just black tuxedos and white shirts. They look at me and go, 'Whoa!'
And the women ask their men, 'Baby, why can't you look like him?' I'm doing something that's going to concentrate on mature men, 50 and above to help them decide on their style aesthetic.
50BOLD:  That's a great avenue to explore. I love it! Men at a certain age are just so boring when it comes to fashion. They need guidance.
Jonathan:  They need guidance, and have the money to do it up, but they're like, 'Baby, bring my blue sports coat.' And that's it. Come on man, let's spruce things up a little bit.
50BOLD: Right, that makes sense! Jonathan, what is the something about you most people don't know?
Jonathan:  I am from the South, proudly, and I hate grits!
50BOLD: (laughs)
Jonathan:  Hate them!
50BOLD:  Why?
Jonathan:  Oooh, let me catch myself. I had them so much growing up, it was the go-to food. I hate grits!
50BOLD:  I got you. That's funny. 
Jonathan:  The other thing, I don't say this a lot in public because it is really not politically correct. I believe that if a Black man is raised and birthed by a Black woman, so should his woman be.
50BOLD:  Whoa, that's deep.
Jonathan:  They say it's all about love, but your preference should be who raised you. These white women come for me, Karen, when I tell you, every day.
The other day, I was walking across the street, a lady stops at a red light and rolls her window down, she says, 'Excuse me, I just want to say, you are sooo good looking!'
If you see me walking hand-in-hand at a mall, or walking down the street with a white woman, I am strung out on cocaine!
50BOLD: (laughs)
Jonathan:  I will probably be on meth and cocaine combined.
50BOLD:  Jonathan, when you get to those pearly gates in heaven, what is God going to say to you? 
Jonathan:  He's going to cuss and say, 'Niggah, where have you been?' No, he's going to say, 'Well done my son, come on in!'
You can reach out to Jonathan on Instagram: iamjonathanslocumb or his fan page on Facebook:  Comedian Jonathan Slocumb.