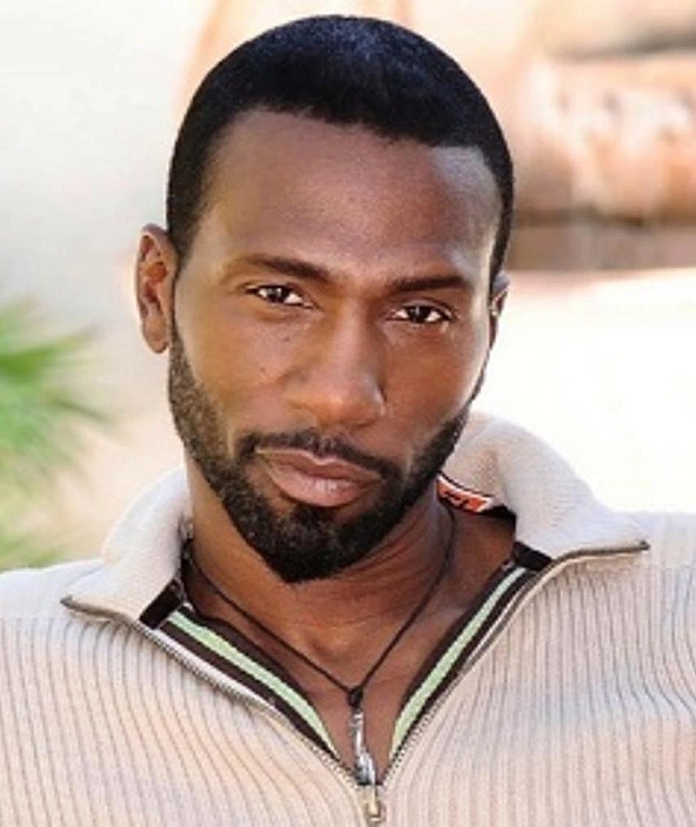 Leon Robinson, who is recognized by just his first name, has successfully managed to intensify his connection to all the characters he has portrayed for nearly forty years.
We will never forget his memorable role as a saint in Madonna's controversial Like a Prayer video early on in his career. We were enthralled watching his creative take as the flamboyant 'Architect of Rock 'n' Roll,' Richard Penniman, in the mini-series Little Richard. No one could ever imagine anyone else but Leon as David Ruffin in the biopic The Temptations. And to say he turned heads with his performance as JT in The Five Heartbeats would be an understatement. It is only too obvious that Leon goes to great lengths to prepare for his roles.
It is almost impossible to believe that even with Leon's impressive resume and artistic gifts, he has still been unable to link up with some of today's iconic Black directors like Ava DuVernay, Antoine Fuqua, Spike Lee, and Tyler Perry. Leon has been nominated for accolades in his craft but, incredibly, has never won the coveted Emmy or Oscar Award. "I'm the people's champ," Leon humbly declares. But his fans know it is high time for the actor to receive the honors he so rightly deserves. Leon is not letting anything stop him as he continues to cruise in his suave way toward a mission to cement a legacy of quality work.
Besides his legacy, Leon has managed to maintain his sexy even at 60 years old. And looking nowhere near his age, the debonair man with unmatched swag, who AOL Black Voices once voted as one of the 'Sexiest Actors of All-time,' still has looks that can stop you dead in your tracks. Leon just keeps getting better and sexier with age!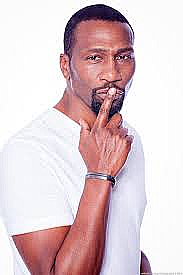 Besides acting, producing, and songwriting, Leon's reggae soul band and pop infusion, Leon & The Peoples, regularly perform throughout the New York City Metropolitan area and tour throughout the world. He is the lead vocalist and songwriter for the wildly popular band. Their latest album, Love Is A Beautiful Thing which has the debut single by the same name, charted #3 on Billboard's Hot Singles Sales.
Leon is a very private person; information about him on the internet is scant, and he likes this just fine. Leon does not understand the need to publicize so much information about his personal life. The never-been-married performer and former Real Housewives of Atlanta reality star Cynthia Bailey whom he was in a previous relationship, share a beautiful 22-year-old daughter, Noelle, who we've seen grow up on the show.
In an engaging interview with a man whom we have long admired and loved, Leon allowed us to peek, just a smidge, into his life, so you all are in for a real treat!
50BOLD: How would you describe your childhood growing up?
Leon:  My childhood growing up was filled with a great deal of joy, music, and film, considering where I grew up. I had a good time. I had good friends, and I was popular in school. I grew up in 'money-earning Mt. Vernon' and in the Bronx, New York.
50BOLD:  What was your first job?
Leon:  I worked at Tower Records in Westwood (Los Angeles). My first job was back in college at Loyola Marymount University; I was there on a basketball scholarship. I was a schoolboy star in New York and received many scholarships. I accepted a scholarship to Loyola Marymount because I wanted to go to California for whatever reason.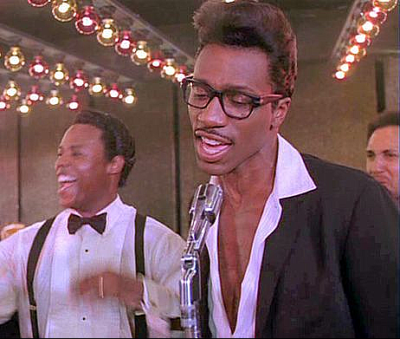 While I was on campus, a graduate film student chased me down and begged me to appear in his movie. 'Why me,' I asked him. Then I said, 'I'm sure there is someone in the art department that would love to be in your movie.'
He then said, "No, there's something about you. I've been watching you, and I have a good eye. You're going to be in the movies one day, and I want to be the first one to film you," he said.
I was like, 'Really? Okay!'
50BOLD: Leon, you have such an extensive and impressive film career, including Above the Rim, Waiting to Exhale, Cool Runnings, Little Richard, The Five Heartbeats, and my favorite movie, The Temptations. Your portrayal of David Ruffin, hands-down, just blew me away! And this year, you were in the film, A Day to Die. What is the secret to your staying power?
Leon: Wow, my staying power? I think there are some things you can navigate during your career, especially in the business that I am in; in some respects, it's like the law. Lawyers have to read because laws keep changing continuously. It's the business. This business has changed a lot. Many people I know who started out with me have become fossils because they refuse to do things in the way they are being done now.
I believe that if you are going to be in the game, you have to play the game the way it is being played or don't play it at all. We're in a different era right now, and in this business, it's important to remain in people's eyesight and in their consciousness. There are many different avenues you can take to do so.
If you didn't have a movie or a TV show coming out which allows you to promote on a talk show or something like that, there's no way your fans will see you. But today, we have social media. Today, we have websites, today, we have magazines like yours that are digital and can reach people. So now, it's all about just staying relevant.
Lucky for me, people, predominantly women, have allowed me to have a career that has lasted through the decades. I've made myself accessible to them. They can always see a new photo of me or a new magazine cover in between my shows and films. I am also in a band that tours. I'm making sure I can still be seen. And I'm going to make sure you can still see me until I don't want to be seen anymore.
50BOLD: (laughs) I don't think that day is going to come! Now, let's get to David Ruffin. I was mesmerized by your performance. I'm a huge David Ruffin fan and was so hurt when he died. And you literally brought him back to life. Your portrayal of David made me feel so good. How did you prepare for the role? Also, did you receive any awards for playing the role? You should have received so many awards!
Leon: You know the funny thing; I was projected by The Hollywood Reporter and Variety to win Emmy Awards for the role. I'm kind of like an outsider in Hollywood. The game you are supposed to be playing or what you are supposed to be doing with regard to it all; I didn't do anything.
But realistically, I always try to have my ear to the ground. I perform for real people. So, when I'm making appearances or going into neighborhoods, fans yell out things to me like, 'Yo, you're the people's champ! You know that's right? You're the people's champ! You're the one we love.' This all means the world to me! Regular people! I'm performing for regular people, the ones who watch me. And if this is how they think, I'm flattered.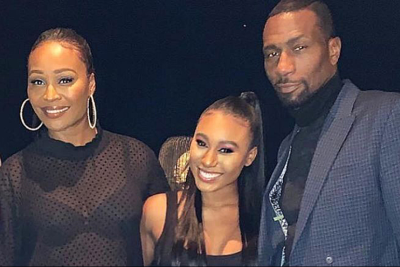 Regarding David Ruffin, whenever you are portraying someone who walked this earth and has a legacy, your performance should at least capture the essence of the man. Then it just depends on their story, and you take it from there. I think the Temptations mini-series was an excellent production. When you're in an excellent production and hit that role right, you will shine. It's a collaborative thing.
50BOLD: Did you have to study Ruffin's clips? How did you capture his essence so brilliantly?
Leon:  We were in rehearsals for six or seven weeks, and with all the choreography I had to learn, David Ruffin was on the television constantly. I would study his movements to create a character that I thought people who saw or knew him would say, 'Oh, yes, that's him!'
50BOLD: Yes, you nailed it! Goddamn! You just nailed it. It worked!
Leon:  The thing, too, is that you also get to add something to a character. You get to add charisma, a certain way of talking, or maybe even sexiness. People get to see the character, but you also have your own interpretation.
And it's crazy because of how huge the impact of television is, there's a generation or maybe two of people that when you mention David Ruffin, they think of me and not the original.
50BOLD: Oooh, that's deep!
Leon:  It's all just because of social media, TV, and the exposure that we all have now. The thing is, most people, maybe not people like you and me – but if they see a character in a movie or TV show and they find out it's a true character, they're not going to research the person. They just know whether they like the character or not.
I would hope that people who saw the Temptations went further to research the actual group. The mini-series was based on Otis Williams' book, Temptations. The whole mini-series, although very serious and dramatic, is a tribute to the great group.
50BOLD: I believe you received an NAACP Image Award nomination for the David Ruffin role.
Leon:  Yes, I got nominated, but for some reason, I didn't win. It was so bad I had to leave the party because people kept coming up to me, going, 'How did that happen, dude?'
50BOLD: So, you didn't get any award for the David Ruffin role? I just want to clear it up, you received nothing?
Leon:  The people's champ!
50BOLD: Oh, wow! But I know you received an award for playing Little Richard which was a remarkable role as well.
Leon:  Same thing.
50BOLD: How did Little Richard feel about you playing him?
Leon:  He liked it. "Very good job," he said. He also stated how I just wasn't as pretty as him!
50BOLD: (laughs) He died about two years ago.
Leon: Yes, he was something!
50BOLD:  You got a nomination for that role.
Leon:  Yes, just a nomination.
50BOLD:  Wow, but they're coming!  Are there any acting roles you turned down that you regret? Do you regret playing any roles?
Leon: As far as the latter, yeah, I wouldn't say roles; I would say more of a part that I've played. For whatever reason that was, you get involved in a production, and it just wasn't what you thought it would be. Of course, always be professional and do your best job.
50BOLD:  Are there any acting roles you've turned down that you regretted?
Leon:  No, I don't like turning down roles; that's something I don't like doing even though I have to do it. Every time I get a script, I'm like, 'This is the bomb. This is great. I'm going to like this.' But most of the time, it's all about your availability.
I'm a believer that if the right actor plays a role, you shouldn't think of anyone else in that role but that person. I would hope that if you see me in any movie, you couldn't imagine anyone else but me in that role. This is what I want to see when I'm watching other actors. I don't want to think that so-and-so could have done that better. Or even me, I would have rocked it. That's something that I don't ever want to see. I just go to watch an actor work. I don't think about anyone else playing that particular role except for that actor. Unless they make me.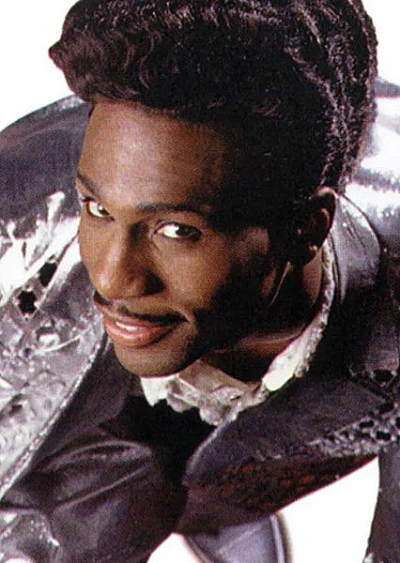 50BOLD: Are you one of those actors who prefer not to watch their own work after it is completed?
Leon:  No, I'll always watch a production I'm in regardless of how I feel about myself because it is a collaborative thing. There are so many people involved in making a film. Out of respect, I go see the finished work.
Now, personally, I don't usually watch my movies after I have seen them initially. I'll go to a screening, but that's it for me. I don't need to be watching it over and over again. But sometimes, you can find yourself having to rewatch a film you're in, especially if you are one of the producers because you have to screen different cuts.
50BOLD: You've produced a few works.
Leon: Yeah, I have a production company here in New York called Motion Mob Films.
50BOLD: And you produce a lot of work through your company?
Leon:  Films, shorts, music videos, pilots.
50BOLD:  Are there any directors you would like to work with?
Leon:  Everyone! I've worked with hardly anyone.
50BOLD:  For real?
Leon:  Name five top directors right now.
50BOLD:  Martin Scorsese.
Leon:  Nope
50BOLD:  You've worked with Robert Townsend.
Leon: Yep.
50BOLD:  You guys are buddies, right?
Leon:  Yeah, yeah, I love Robert.
50BOLD:  Ava DuVernay.
Leon:  Nope.
50BOLD:  Tyler Perry.
Leon:  No! No Spike Lee? No Antoine Fuqua? No. Do we need to keep going?
50BOLD: Why do you think that is?
Leon:  Hey, you know, they're making movies; I'm not. They're all great. You asked me who I'd like to work with. I'd like to work with all of them. Of course, I just want to make good movies, memorable movies. Why wouldn't I want to work with them?
50BOLD: I know another one of your passions is your music group Leon & The Peoples. What is the genre of music that the group plays?
Leon:  Reggae soul.
50BOLD:  Have you performed recently?
Leon:  We headlined Octoberfest in New Jersey and at the Lower East Side Music Festival in New York City. We performed last month at Sony Hall in Times Square with Third World. We also gave a show at The Warehouse in Amityville, New York. You can go to our website to see what we are doing: Leonandthepeoples.net.
50BOLD: What artists have influenced you in your musical career?
Leon: Wow, probably a reggae artist named Beres Hammond. He produced my first single. I have been on several tours with him. He's just a complete beast. If you know Beres Hammond, you love him. Ok, you need to go to a Beres Hammond show, and you'll see. Tempted to Touch is one of Hammond's songs.
50BOLD:  Getting back to acting, what role were you most proud of playing?
Leon:  Ummm, that's interesting. A lot of people ask me what my favorite role is, but you asked me what role I am most proud of playing. I don't know. Off the bat, I am most proud of playing the role of Derice Bannock, the captain and driver of Cool Runnings.
50BOLD:  Why do you choose Derice?
Leon: Well, playing an Olympic athlete to represent your country to go to the Olympics was a proud moment. When I saw that movie, I thought to myself, OK, there you are, and it's a great performance.
50BOLD:  You had mentioned not working with top directors. Leon, you have an extensive resume and remarkable talent, so is it difficult to get certain roles? Why do you think you haven't worked with those directors or have gotten roles in their projects?
Leon:  Well, you just asked me who I wanted to work with, and I just said so many people. I haven't worked with any of them, and that's my point. I'm eager to work with all of them. I feel extremely young in this business because there are so many people I've yet to work with.
50BOLD: Got it. Leon, do you think the doors have opened a little wider for Black actors and actresses in Hollywood?  
Leon: Without a doubt! We have come a long way. You can see it. Anybody over 40 years old can see it, and those of us who are older know the deal.
Just on quantity alone, there were four major TV networks when I was growing up. Now, you can work for NBC, ABC, CBS, Fox, Netflix, Amazon, and Hallmark. The fact that you can go on and on with the number of acting opportunities there are now for us is proof that there's a big boost in diversity.
Are we there yet? Of course, not. I believe celebrating your progress is the best way to get someplace.
50BOLD: Yes, that makes sense. Leon, you are a heartthrob. You've oozed sexiness forever. And you get better with age. What is your diet and exercise regimen?
Leon:  I'm just laughing at you. Trying to make a Black man blush over here.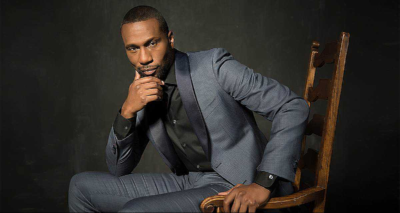 50BOLD: (laughs) But it's true! I'm speaking the truth. Not only does your sexiness ooze on the screen, but in your photos as well.

Leon:  As far as staying in shape and basically looking the same, I'm like, if ain't broke, don't fix it. I use the same cleanser, the same oil-free moisturizer, and that's it. As far as working out, I always had a sport. I was a basketball player most of my life.
I switched over to tennis for the last decade and a half. Tennis is my sport, and this is what keeps me in shape. As well as, I also go to the gym though not religiously. That's all.
50BOLD: What about your diet?
Leon:  My diet is good. I eat relatively healthily. But I don't deny myself anything. I eat clean too, so this is the reason I stay in shape. Everything in moderation is fine. Excessiveness is what is putting us in a bad place.
50BOLD: Leon, you basically keep your personal life private. How have you managed to do this? We've only learned through the Real Housewives of Atlanta that you have a daughter named Noelle. I also want to ask about your daughter because you seem to have a good relationship with her. What is your secret to good parenting?
Leon:  There is no secret to good parenting because it is so subjective, depending on your child, their temperament, your temperament, and the things they are exposed to. There are so many things that can go astray. Every time they have a child, I think every parent is learning as they go. The key for me as far as parenting is the same key of life, common sense.
50BOLD: Yes, and a lot of people don't have common sense.
Leon:  Yes, I just don't understand it. It's free!
50BOLD: (laughs) That's funny! How have you managed to keep your life so private? We can't find much information about your personal life on the internet.
Leon:  For one, I just don't understand why my personal life should be anyone's business. The problem is…let's say you're in a relationship with someone. The more people in your relationship, the greater the chance for it to sink.
50BOLD: That's profound…continue.
Leon:  Try to keep people out of your relationship; it should be between you and the other person. If things go astray, let it be because things did not work out between the two people and not because of anyone else.
50BOLD:  Sometimes, when I see actors and know too much about their personal business, it is hard for me to focus on their work.

Leon:  And not only that, sometimes you don't even want to go see their movie because they're in it.
50BOLD: (laughs) That's true, too, I never looked at it like that.
Leon:  Someone says, 'Oh, let's go see so-and-so.' You'll say, 'Nah, I'm not feeling this actor.' The actor could have given an Academy Award performance, but you know too much about what he did with his baby's mama which can turn you off to his performance on the screen.
50BOLD:  Exactly, good point. Now, I know you have a good relationship with Cynthia Bailey. You guys are good friends, right?
Leon:  Cynthia is my family.
50BOLD: How do you feel about her getting a divorce?
Leon:  How do I feel about her getting a divorce? Whatever makes her happy. Whatever puts her in a place where she feels good about herself, then that's where she should be. I'm team, Cynthia.
50BOLD:  I love it! Leon, what is your mantra or a motto that you live by?
Leon:  Love and let live.
50BOLD:  Your career has been so enviable; what's left for you to do — you have your music and acting; is there anything left?
Leon:  Well, I would hope for some more memorable performances. That's really what I am in it for. I want to make movies, write/perform songs, or whatever lasts longer than me.
50BOLD:  When you get to the Gates of Heaven, what is God going to say to you?
Leon:  You did your thing!