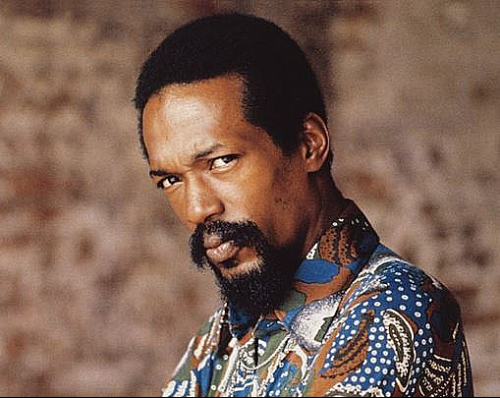 As we near the end of 2022, we celebrate the holidays by gathering with our friends and families to bond over food, discuss the news, and debate politics. One thing's for sure, music is always an integral part of any African American holiday gathering. You are sure to hear a mix of old-school R&B that includes plenty of Motown and hip-hop to appease those youngins. The Christmas classic album by The Temptations is a holiday staple in any Black household. And I remember one year, asking my sister Charlotte, who was her favorite Temptations member, and when she mentioned the name "Eddie," she swooned. I could not agree more! Eddie Kendrick was the very sexy falsetto singer of the famed group whose melodic vocal stylings were taken from us way too soon.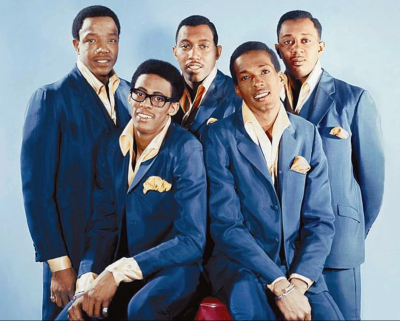 Edward James Kendricks was born on December 17, 1939, to Johnny and Lee Bell in Union Springs, Alabama, and was one of five siblings. Eddie's family would eventually move to the Ensley area of Birmingham, where he met his future bandmate, Paul Williams. Eddie and Paul attended the same church. Paul was a member of the church choir. In 1955, Eddie, along with Kell Osborne and Jerome Averette, started a doo-wop group called The Cavaliers, and they would perform around the city. The group eventually relocated to Cleveland before settling in Detroit with their manager, Milton Jenkins.
After moving to Detroit, The Cavaliers renamed themselves The Primes. The group met with success in Detroit. They had built a reputation for themselves and were known for their smooth vocal stylings and choreography. The performers were so successful that they created a female group called The Primettes, who would later become The Supremes. Reportedly, Eddie, who was married but secretly dating Diana Ross at the time, suggested that she join the female group.
In 1960, The Primes disbanded after the departure of Osborne. Eddie and Paul would join vocalists Elbridge "Al" Bryant, Otis Williams, and Melvin Franklin. The Elgins then re-christened themselves as The Temptations. The group then went on to sign with Berry Gordy's Motown Records in 1960. Elbridge was fired in 1963 because he was volatile, unpredictable, and had a drinking problem.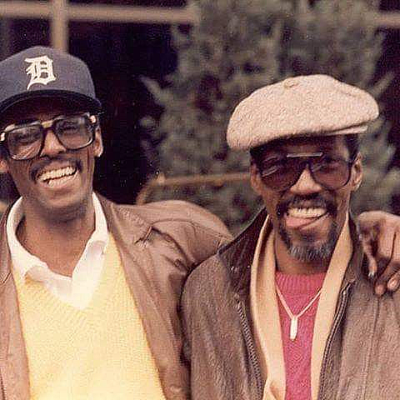 One mid-1963 backstage altercation between Elbridge and Paul resulted in the former smashing a beer bottle across the latter's face that landed him in the hospital. Surprisingly, Paul forgave Elbridge and talked the other group members out of firing him as he was determined to give Elbridge another chance. However, a few months later, the group determined that he had done little to change and was still being uncooperative. David was brought into the group in 1964 as their fifth member. Elbridge went back to being a milkman, a job he actually liked doing but managed to do some occasional studio work as a vocalist. Elbridge later died in 1975 at age 35 from cirrhosis of the liver.Dream Come True (1962), The Way You Do The Things You Do (1964 and the group's first Top 20 hit), The Girl's Alright with Me (1964), and Get Ready (1966), made them a favorite among Motown's stable of stellars. Eddie shared lead vocals with David Ruffin on You're My Everything (1967). The crooner also worked with producer Norman Whitfield on a few psychedelic hits like the Grammy Award-winning Cloud Nine (1968), I Can't Get Next to You (1969), and Ball of Confusion (1970). One of the most stirring love songs of all time, I'm Gonna Make You Love Me (1968), was a beautiful duet sung by Eddie and Diana Ross.
The Temptations originally began singing background for one of Motown's hottest vocalists, Mary Wells. Soon the group began to get noticed, and their star began to rise, making them one of the most successful male groups of the '60s. The beautiful harmony of the group's voices, with Eddie singing falsetto and taking the lead on such classics as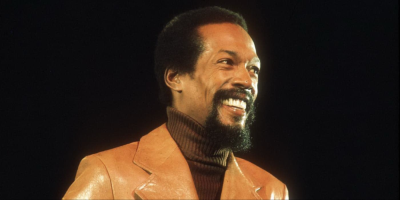 In addition to being in charge of the group's vocal arrangements, Eddie was also The Temptations' wardrobe manager. So, the sleek and shiny sharkskin suits in vibrant colors was "Corn's" doing, Eddie's nickname, short for one of his favorite foods, cornbread. The group's wardrobe was as important as their songs. The Temptations were always stylish and wore fashions that enhanced their fine-as-wine look, as our Aunties would say.
In 1971, Eddie decided it was time to leave The Temptations to pursue a solo career. The Temptations had just released their mega-hit, Just My Imagination which reached the number one spot on the U.S. Billboard Hot 100 chart. Apparently, Eddie was uncomfortable with the direction that Whitfield had been taking the group, didn't like the psychedelic-style recordings, and wanted to sing more traditional R & B love ballads. Over the years, Eddie had problems with fellow bandmates, Otis and Melvin, causing a strain in their relationship. The discord culminated with a final blowout at The Copacabana in Miami, where Eddie walked off the stage after a performance.
Eddie had become close again with David, who had previously left The Temptations due to his drug addiction issues. David convinced Eddie that leaving the group was the right move for his career. Eddie also didn't have a solid relationship with Berry once stating how he had only met the man three times during his stint at the record label. Eddie had been dissatisfied with the label for a number of years, since 1965 to be exact, according to an interview he had done in 1991 with a Chicago television series called Urban Street.
By the time The Temptations scored their 11th number-one hit with Just My Imagination, Eddie had signed with Motown's Tamala Division as a solo act. He released his first album All By Myself, in 1971. Eddie joined the ranks of many early Motown performers when he decided to go it alone. It was a slow climb at first, and folks questioned Eddie's decision to leave such a successful R&B group to go it alone. But then, the '70s disco era happened, and Eddie began pumping out hit after hit. During the '70s, singles like Keep on Truckin ('73) was a number one R&B hit, and Boogie Down ('74), went to the number two spot on the R&B chart. Other noteworthy solo hits followed, including Shoeshine Boy ('75), Get the Cream Off the Top ('75), Happy ('75), and He's a Friend ('76). Most of Eddie's solo projects came out on Motown, although he recorded for Arista and Atlantic during the late '70s and early '80s. He also dropped the 's' in his name, opting to spell it as Kendrick. In 1982, he rejoined The Temptations for a "Reunion" tour. In 1985, Eddie participated in the Artists United Against Apartheid's Sun City project and recorded Live at the Apollo with Daryl Hall, John Oates, and David. Two years later, he and David released an album for RCA. Eddie reunited with his bandmates again in 1989 as they were inducted into the Rock and Roll Hall of Fame.
Rumors had been swirling for quite some time that Eddie, who had been a longtime habitual smoker, was losing his golden falsetto voice. He was also going through a messy divorce with his former wife Patricia and was even arrested for nonpayment of child support as he served as a pallbearer at the 1991 funeral of David Ruffin. Eddie was also being sued by an ex-girlfriend for child support.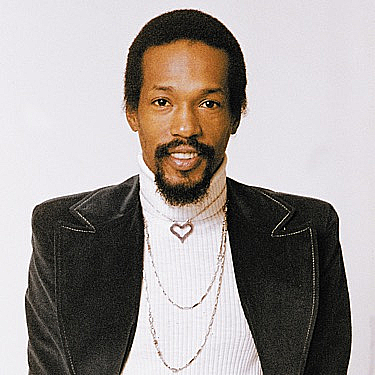 In 1991, Eddie underwent surgery in Atlanta to have a lung removed. There were rumors that AIDS or drug abuse was behind his illness. But Eddie squelched the chatter by publicly admitting that his lung cancer was from 30 years of being addicted to cigarettes and urged folks not to smoke.
Sadly, the '90s would see the premature deaths of no less than three former members of the Temptations. First, David Ruffin died of a cocaine overdose in 1991 at age 50, followed by the deaths of Eddie Kendrick in 1992 at age 52, who died after battling lung cancer, and Melvin Franklin passed from a brain seizure in 1995 at age 52.
In 1973, Paul Williams was found slumped in the front seat of a car with a gunshot wound in the head: a gun was in his hand. He was 34-years-old and only wearing swimming trunks at the time. It was reported that Paul had committed suicide but his family suspected foul play.
Otis Williams is the only last surviving original member of the legendary group; he is 81 years old.