Since quarantining during the COVID-19 pandemic, folks everywhere have been fearful of seeking the services of a hairstylist. While living under lockdown, many women have been doing self-maintenance when it comes to their hair. But there are some who have actually just shaved off their hair. Buzzing off the tresses might be the result of boredom, self-empowerment, or just plain old experimentation. Whatever the reason, more and more women, especially those over 50, have kicked their long locks and wigs to the curb. Now, women are their loving buzz cut reflection in the mirror.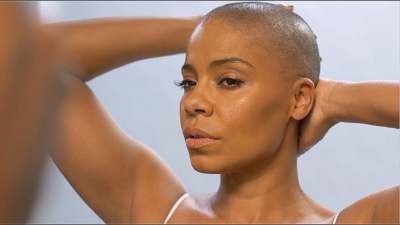 Buzz cut basics
Just because your hair is short does not mean you have to forego caring for it. Hair styling pros suggest cutting your hair at least every three to four weeks to keep it fresh. However, most hairstylists do not recommend a do-it-yourself buzz cut. But in this new normal, you can try to take matters into your own hands by trimming your own hair.
Make sure to use and/or purchase clippers made specifically for the hair on your head. If you are new to the world of buzz cuts, the science is simple. The higher the number guard, the less amount of hair it will cut. The lower the number, the more hair it will cut. So, you have to make a choice about if you want a super close crop or something with a little bit of length.
If you mess up your buzz cut, who cares! It will grow back sooner than later and you can give try trimming all over again. Cover up your mistake with a hat, scarf, or turban, and keep it pushing.
Buzz cut care
Adding color also gives your short style more pizzazz.