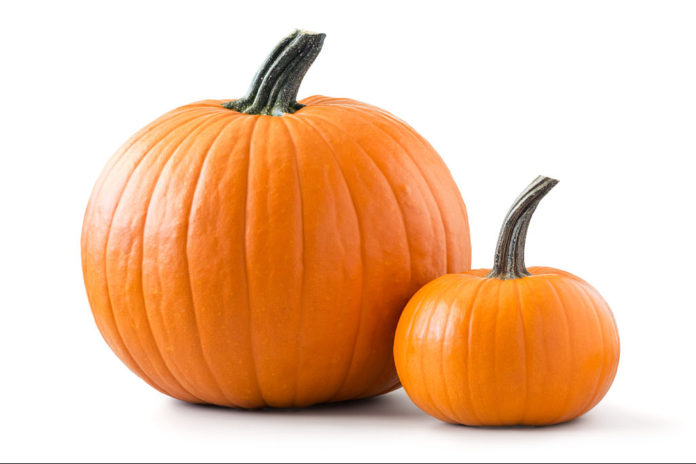 Absolutely nothing says autumn like pumpkins! Besides adding them to all kinds of yummy recipes and carving them to create festive jack-o'-lanterns, they are a top cancer-fighting food because of their incredible nutrients. In fact, says registered dietitian Julia Zumpano, RD, LD, pumpkin is such a nutritional knockout that it shouldn't be relegated to just the autumn months!
Each variety has a high content of carotene and beta-carotene, antioxidants that you might typically find in yellow and orange foods. These antioxidants neutralize free radicals, which may protect against certain cancers. Antioxidants are also converted into vitamin A, an essential nutrient. Vitamin A plays an important role in many bodily functions and has even been found to promote eye health. A recent study has even linked vitamin A to preventing skin cancer.
Many researchers have found that people who consume a higher percentage of carotene and beta-carotene had a significantly lower risk of cancer in the stomach, colon, prostate, lungs, throat, pancreas, and breast when compared with people who consumed lower percentages.
In addition to beta carotene, pumpkins offer vitamin C, vitamin E, iron, and folate– all of which strengthen your immune system. More pumpkin in your diet can help your immune cells work better to ward off germs and speed healing when you get a wound.
Pumpkin is also a natural source of many nutrients that supports heart health, including potassium, calcium, and magnesium.
Pumpkin's most healthiest nutrient, however, is fiber that greatly benefits the digestive system. A healthy digestive system can aid in weight loss, lower blood pressure, reduced inflammation and reduced colon cancer risk.
Here is a delicious way to enjoy the healthy goodness of pumpkins: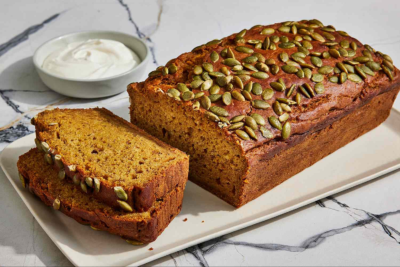 Pumpkin Banana Bread
Ingredients
Nonstick cooking spray
4 cups all-purpose flour (spoon flour into a dry measuring cup and level off excess.)
2 teaspoons baking soda
2 teaspoons pumpkin pie spice
1 teaspoon baking powder
1 teaspoon kosher salt
4 very ripe bananas
4 large eggs
2 cups sugar
One 15-ounce can pure pumpkin puree (about 1 1/2 cups)
1 cup vegetable oil
1/2 cup sour cream
2 teaspoons pure vanilla extract
6 tablespoons raw pepitas
Directions
Use two 9 by 5-inch loaf pans
Preheat an oven to 350 degrees F. Line two 9 by 5-inch loaf pans with parchment paper, leaving a 2-inch overhang on the longer sides, then spray with nonstick cooking spray.
Mix the flour, baking soda, pumpkin pie spice, baking powder and salt in a medium bowl until combined. Mash bananas in a large bowl with a potato masher, then whisk in the eggs, sugar, pumpkin puree, oil, sour cream and vanilla until smooth and combined. Add the flour mixture to the banana mixture, then stir the batter together with a rubber spatula until just combined (lumps are acceptable).
Divide the batter between the two prepared loaf pans, smoothing out the top with a spatula. Top each loaf with 3 tablespoons of pepitas. Bake in the center of the oven until a toothpick inserted in the center of each loaf comes out clean and each loaf reaches an internal temperature of 200 to 205 degrees F, 60 to 75 minutes.
4. Let cool in the pans for 15 minutes, then use the parchment paper overhang to remove      each loaf from the pan. Let cool completely on a wire rack, about 1 1/2 hours.