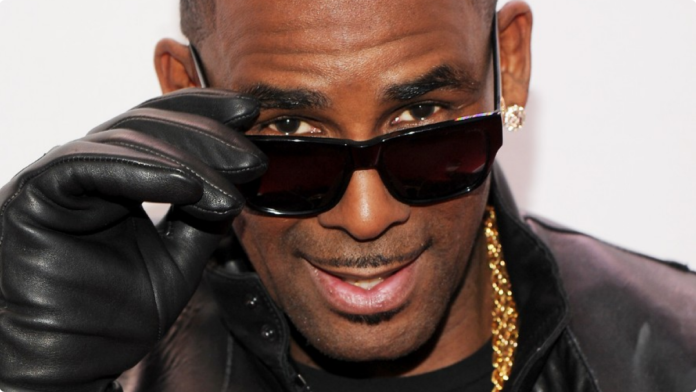 He creates music magic that makes you 'step-in-the-name-of-love' joyful but don't get it twisted because Robert Sylvester Kelly aka R. Kelly's personal life is totally twisted. R. Kelly, you are, without a single doubt, NOT invited to ANY tree trimming party and especially NOT where there will be underage girls present!
The latest bit of drama that surrounded the R&B crooner was the accusation this year that he had allegedly been operating out of his Chicago and Atlanta homes, an abusive and sex-crazed cult where young women were being lured then held hostage. According to published reports, there were six young women who lived in Kelly's properties and who claim, he had a cult-like grip on them, totally controlling every aspect of their lives from eating, to bathing, to dressing, to sleeping. The women claim that the 50-year-old reportedly even recorded their sexual encounters and did not allow them to have any outside communication. Kelly has denied all of the accusations.
Looking back into Kelly's checkered past, it was alleged he secretly married his protégé, the young songstress Aaliyah when she was 15 and he, 27. What about the allegations of mental and physical abuse alleged by his ex-wife and mother of his three children, choreographer, and dancer Andrea Kelly. Let's not forget Kelly's widely publicized 2008 trial, where a Chicago jury found him not guilty of 14 counts of making child pornography after a videotape emerged allegedly showing him having sex with a 14-year-old girl. The charges included seven counts of videotaping the acts and seven counts of producing child pornography.
Kelly's predatory pursuit of underage girls has been fodder for the press but yet, he has in every situation, strenuously denied the allegations. Sexual coercion, sexual-verbal-mental abuse, child pornography, and these sordid allegations and accusations are just a peep into the R&B performer's dark world.
Why do we continue to support the 'Black Panties' singer's music sales, concerts and social media sites?
This is a man who probably really thinks 'he can fly' because, despite the litany of disgusting allegations piled up against him, he has yet to wind up in a prison cell. As far as we're concerned R. Kelly, we are 'fed up' with the disgusting allegations and wish you would have just stayed 'trapped in the closet' for an inordinate amount of time, damn it! You are, without a single doubt, NOT invited to any tree trimming party and you better NOT show up at the door!