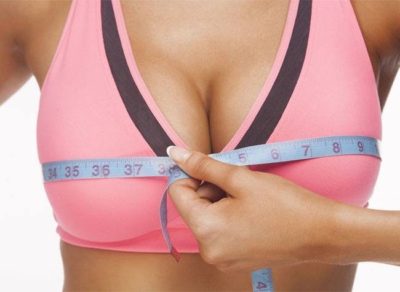 Is your bra aging you? Well, let me help you with the answer. If you're hanging down low in the Playtex bras you've been wearing for decades, the answer is…yes! If you're still buying size 36D because 'hey that's my size,' even though a good fitting and the extra 15 pounds really says you're a 38 F on a good day, then…sí, señora!  If back fat is bubbling up, or you just can't seem to get rid of the four boobs in the front, well…yep!  The truth is mature breasts vary a lot in shape, fullness, proportions, spacing and positioning. The best way to 'youthenize' the tatas is to check in with a bra fitter.  Here we offer a few bra tips you can handle on your own:
Sagging Breasts: The band or cups may be too big. Mature breasts tend to be teardrop shaped and fuller at the bottom. Lift them up and off your kneecaps. A balconette bra provides support for small and medium chests. It seems counterintuitive but for larger chests, go for a lined or padded bra for a more rounded out shape.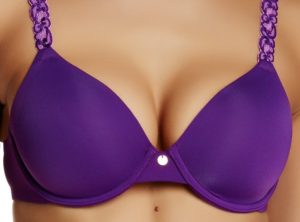 Double Boobs: Your cup size is too small. Go up a size and look to full coverage cups. Make sure your breasts aren't being squashed. Put the bra on by scooping up your breasts and lifting them into the cups. Make sure the underwire isn't cutting into your breasts. Try a smooth look for your sweaters and T-shirts.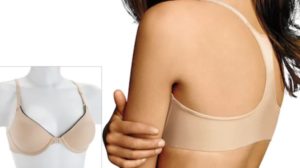 Side Boobage: Your bra band and cups are too small. Side boobage is accompanied by back fat, which all can be remedied with a larger bra band, cup size and wider softer bands at the sides and rear. Look for a racer or T-back style.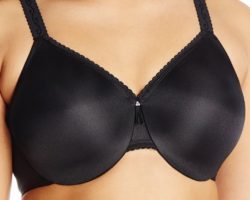 Big Breasts, Small Frame: The bra is probably big in the band and small in the cup. This generally occurs if you have gained 10 or more pounds, or if you're 5'4" or less with a small ribcage and a large chest. Go for a bra that minimizes breast size with seamless contour cups and padded straps.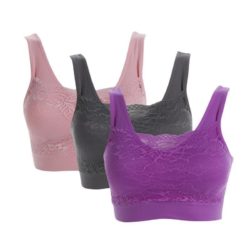 Bedtime Boobies: Many folks back in the day swore that by wearing a bra to bed they'd maintain a perky chest; however, doctors agree this is not the case. Wearing a bra to bed can be a great means of support as it keeps large breasts from splaying side-to-side and stretching. If comfort and support are what you're after, look to a well-fitting sports bra without the wire, or a bralette in comfortable cotton.
Want more info about bras? Faveable.com have got your breasts covered! The company has spent hours, upon hours, researching hundreds of bras on the market to suit every breast size; check them out!