Beautiful, brilliant, and vibrant, Linda Clifford still has those golden pipes that captured audiences and catapulted her to disco royalty! Linda was one of the defining voices of the disco and house music era with such chart-toppers as Runaway Love, If My Friends Could See Me Now, Bridge Over Troubled Waters, Shoot Your Best Shot, and Red Light, all songs that continue to resonate even today with younger listeners.  
Linda grew up in Brooklyn, and her love of music can be attributed to her dad, who was a singer but who later gave it up because he did not see a future in it. She began singing at age four, and yes, a hairbrush was practically an appendage as she would practice singing into it, mimicking many of the day's top performers. Linda's parents eventually enrolled her in a dance school to study tap, jazz, and ballet so that she could 'walk and chew gum at the same time.'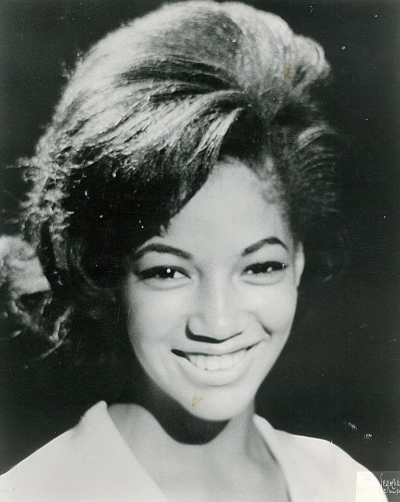 As a tween through age 18, Linda performed in twice-nightly musical shows in the Catskills, where she would work all the major performance venues there. She worked with a small cast of players doing Vaudevillian-type shows and learned to sing in Hebrew, Yiddish, Spanish, Italian, and French. During her last summer in the Catskills, Linda was asked to join the Jericho Jazz Singers, and after touring with them for eight months, the group disbanded. Linda had definitely caught the entertainment bug, loving the touring and performing aspect of the business. So, she decided to form her own trio, The Tradewinds, and then eventually went solo.  
The former Miss New York State pageant winner maintained a singing career and added acting into the mix, appearing in such box office hit films as The Boston Strangler, Coogan's Bluff, Rosemary's Baby, and Sweet Charity. But after appearing in films, Linda felt she lacked the patience to make it in acting due to filmmaking's downtime, which she found to be tedious and soul-draining, compared to singing which fueled her. 
Linda, who is also a songwriter, has worked with the likes of such musical icons as Curtis Mayfield, Isaac Hayes, and Gladys Knight. The award-winning entertainer is still going strong and, in recent years, has continued recording and touring. The Legends of Vinyl Hall of Fame inductee released several independent singles, Changin (2000), a Top 20 club hit,  and You Lift Me Up (2004), a Top 5 hit she co-wrote for Martha Wash. The songs further sealed her legacy as one of dance music's preeminent creatives.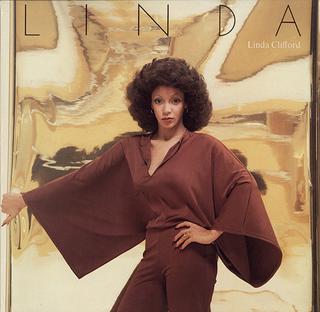 In 2014, Linda collaborated with first Wash and then Evelyn "Champagne" King to form the First Ladies of Disco. There has been a recent resurgence in the performer's popularity since touring nationwide with the ladies. King, who left the group in 2017, was replaced a year later by former Chic vocalist Norma Jean Wright. The trio has headlined sold-out nationwide promotional tours.  
Linda took time out of her touring schedule to chat about her illustrious musical journey and next steps, and she ain't talkin' about retirement, ya'll! The mom of two stellars, a daughter who has followed in her footsteps and an archeologist son, has replaced the hairbrush with a microphone that seemingly no one will ever pry out of her hands!  
50BOLD: I adore your musical contributions. I see you as a little girl, running around the house and singing into a hairbrush. What was it like growing up in Brooklyn as a child? 
Linda: Wow! Honestly, I did have fun, but life was very difficult back in those days. There were some very difficult times; I grew up in Bed-Stuy, and things were different back then. I understand now that Brooklyn has undergone this huge transformation. Many places I knew as a child are gone or have been rebuilt. When I lived in Brooklyn, there were many gangs and stuff going on, which made life difficult. I had to learn how to protect myself. I'm no Mike Tyson, but I could hold my own. Sometimes you have no choice but to be 'about that life.' I tried not to get involved in much of the stuff that went on, focusing instead on music and performing because my heart was into it at a very early age. So, much of my time was spent not just in Brooklyn but in Manhattan, where I studied various forms of dance for a long time, and I then went on to teach.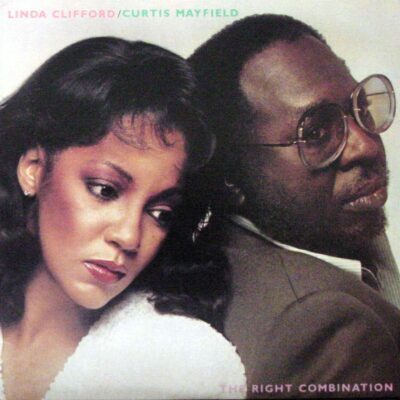 50BOLD: Seeing you in concert, you've got some moves for sure.  
Linda: Well, I do my best. I like to dance, so when I get out there and the music hits me, I just go for it.
50BOLD: So, you were that little girl who sang into a hairbrush! 
Linda:  I absolutely was that little girl with a hairbrush in hand, standing in front of a mirror, jumping around. And when I didn't get in front of a mirror, I would go into a closet and sing. Yeah, I would just go into a closet and sing; this is how I learned a lot of songs. I'd go in there and come out when I learned a song.  
50BOLD: You were performing at local clubs as the lead singer of a jazz group and also doing commercial jingles and voiceovers. You also had a recording contract. How in the world did you manage to juggle so much? And please tell us how the great Curtis Mayfield was so instrumental in making things happen musically for you. 
Linda:  You know it's amazing. Many people find out that they're stronger than they think they are, and I just found a way to do it all. I'm a worker, a go-getter. My daughter calls me a hustler. She tells me, 'Mom, you have to stop!' 
I was working at the Playboy Club in downtown Chicago and singing five nights a week with a band. My sister had a 14-year-old high school friend who was a foster child. And I didn't realize she was a foster child until I asked a few questions about her. The girl was always at our house. She lived in a foster home with five or six other girls, which wasn't a great situation for her. She was such a nice girl! So, I filled out the forms and did everything I needed to do to become the girl's foster mom. Now, I had a fourteen-year-old foster child, my fourteen-year-old sister, and a two-year-old child, and I was working at the Playboy Club. And I thought, well, I've got to make a way for these kids. I've got to get some college money. I've got to…! You know, working in nightclubs was good for a while, but then you start thinking about college and how you will raise your children.  
One day, I decided to go to Curtom Records, the record label co-founded by Curtis Mayfield. It was the only record company I knew of in Chicago then. I just walked into the place like I knew somebody. I walked in and said to the receptionist, 'Hi, my name is Linda Clifford, and I'd like to speak to Mr. Mayfield, please.' Well, the receptionist must have believed me because she said, 'I'm sorry he's not in, but his partner is in at the moment; would you like to speak with him?' Well, the woman led me straight up to the company's president. I stepped into the office and introduce myself to the president. I say, 'I'm performing at the Playboy Club downtown. It would be wonderful if you and Curtis came to hear me sing. I would love to get a record deal.' 
A few days passed, and I have yet to hear from anyone at Curtom. And I thought, oh well, it was worth a try. And one night, not long after I visited the label, I was on stage at the Playboy Club, and suddenly, people began moving chairs and pushing tables together. I look into the audience and see Curtis Mayfield, his partner, and about a dozen other people, a huge party. They were placed right in front of the stage. Child, I went into my act! [laughs] I sang some Aretha, Gladys, Chaka, you name it, I sang it! I also sang some Nancy Wilson. After my set, I went over and spoke to everyone seated at Curtis' table before they left. I thought to myself, now, we wait and see. I kept thinking about what was going to happen and began praying. After about two weeks, I had a signed record contract. And that's how the Curtom deal came about. You know, sometimes you've got to fake it til you make it. 
50BOLD: And you also have to step out on faith, and you definitely did so.  
Linda:  Exactly!

50BOLD: And on that day, I'm sure, when that record label president saw how beautiful you were, he was like… 'Oh, we have got to sign her!' You are the total package, beauty, and talent! 
Linda: Thank you so much!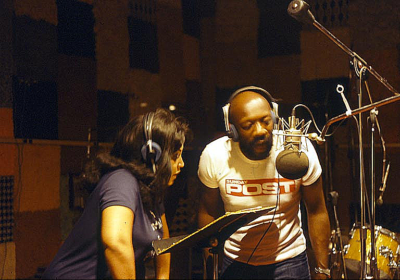 50BOLD: And you are still beautiful. Performing jazz and R&B were your first loves, and then you sang disco. What about disco lured you away from the more traditional sounds?  
Linda:  You know, I think at the time, the label execs were trying to figure out what to do with me once I was signed. And one of the things I overheard was that I was not Black or dark enough to be a real R&B singer. 
50BOLD: Lord, we've been through some stuff, haven't we? 
Linda: Honey, let me tell you! I also heard that I was not white enough to sing pop. We were looking for songs to put on an album. The first album had a track on it that Lou Rawls had covered previously entitled, From Now On. We recorded the song, and it did very well, better than they expected. So, then I was told the label needed two more R&B tunes for my next album. We begin looking for songs and trying to figure out who will produce the album. Curtis and his partner decided on a producer who had been with Motown for many years; his name was Gil Askey.  
One of the label's secretaries suggested I do a Broadway song with a disco beat. The song was selected, and I was against it because it was a Broadway tune. And I loved musical theater and still do. I was very much against it. And then I heard the track and thought, 'Oh my God, that's my song!' It was meant to be my song. And when I recorded the song, I had no idea how popular it would become.  
I was sent on a promotional tour. So, we're riding around New York City with promo people from Warner Bros. Records and stopped at Studio 54, which of course, I've only heard about. Well, we went to that famous club and visited the DJ Booth; he looked at me and said, 'Watch this!' And he stopped whatever he was playing to put on, 'If My Friends Could See Me Now,' and the entire place went crazy; I just stood there and cried. I was so happy and surprised by what I saw; the crowd loved my song. It was so wonderful. And that's how I got involved with the whole disco scene instead of doing just straight R&B.  
50BOLD: The song was from the Broadway play Sweet Charity. 
Linda: Sweet Charity, right! I think a lot of people really related to it. 
50BOLD: I loved 'If My Friends Could See Me Now!' It was undoubtedly the kind of song that made you want to move.  
Linda: Well, while looking for more materials for an album, you know we're goofing around in the studio; musicians are just playing a groove. I jump in and start talking about my ex-husband, and that's how 'Runaway Love' came to be.  
50BOLD: I love Runaway Love!' I can tell you were really letting someone have IT! The song was so empowering for women. I guess you knew when you heard 'Runaway Love' it would be a classic that would last forever and a day. 
Linda: You know what, I didn't think the song would be a hit. I was just joking around in the studio, saying a bunch of stuff. And when someone said, 'Oh my God, that's going to be a hit,' I was like, wait a minute, that was my life. I was embarrassed and told them how they could not put out my business.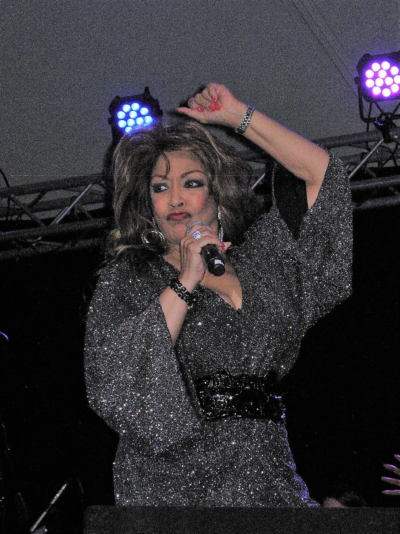 50BOLD: Did you write 'Runaway Love?' 
Linda:  Yeah, but I didn't get credit for it.  
50BOLD: It's amazing what they did in the recording industry back then. And it's still going on now.  
Linda:  It is still going on. Some of these record companies, and these managers and stuff—it's horrible what they do, especially to young artists just getting started. You're so excited to secure a contract and a record deal and think your life will be good. But then you get a statement from a record company stating that you owe them $5 million! So, you're out on the road, working like a dog, traveling by bus, performing at all these concert venues, and not making any money. The record companies take everything. And then you find out that money is being paid to someone else for the songs YOU wrote. It's a horrible lesson to learn, but you keep going, keep moving forward, no matter what.  
50BOLD: Another favorite recording, Bridge Over Troubled Water, was originally a Simon and Garfunkel tune. You re-released the song as a disco tune near the end of the disco era. Did you receive any backlash from anti-disco protesters for altering the ballad?  
Linda: Yes, I did. There were letters, and some of the radio stations wouldn't play the song because of their connection to Simon and Garfunkel or whatever. And I thought, well, you know, that's kind of awful. I mean, what did I do? I took a song that they wrote and they got paid me from me, okay! It's not like we stole the song. They got paid, and understood what was happening.  
50BOLD: They were probably upset because you recorded it better.  
Linda: That could be it.  
50BOLD: Disco took a hit near the end of its era. 
Linda: In Chicago, you had that whole disco demolition night thing as the 70s came to a close. When I saw it, something in me just fell. My heart sank. The disco era was a wonderful time when women came into their own in the music industry. You might remember that a lot of the male musical groups were getting all the airplay. There were only a few women out here doing it musically. We had finally reached a point where our records were being played, and people loved them. And then, here comes this guy from a Chicago radio station, along with a bunch of people who could not dance, and they decided that disco was bad. You know they wanted to hear White Snake and all this other stuff. I thought the anti-disco rioting hurt not only women in the music industry but also the Black music industry.  
50BOLD: How did the anti-disco riot hurt the Black music industry? 
Linda: The Black music industry was hurt desperately by this. You know, we could barely get our music played on the pop stations. The R&B stations played some things considered disco but only a little. And then you had this radio guy and all these anti-disco people who did this horrible thing by rioting. They put so many Black artists out of work. We were all put out of work at the same time.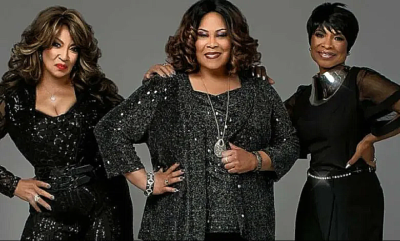 50BOLD: It's something how they tried to erase an entire genre of music, but they weren't successful in the long run. 
Linda: In the long run, they were not successful.  
50BOLD: You are a natural beauty who won the title of Miss New York State. You then segued into an acting career. I'm so glad you didn't stick with acting and stayed the course with music. However, I can spot your theatrical training when you perform after seeing you in concert. You literally take command of a stage and know how to mesmerize your audience.  
Linda: Music has always been my first love. It was always the music. And acting opportunities and different things have always come and gone, but it's the music for me.  
50BOLD: You have got to go with your first love because that is when you are at your best.  
Linda: You have to follow your gut.  
50BOLD: And you did. I have to mention a few really great films that you were in, like The Boston Strangler, Sweet Charity, and Coogan's Bluff. Yet, you chose to remain in music, and I'm so glad you did.  
Linda: I am; I really am glad I chose music too. I'm very, very happy, and you know, with each year that goes by, I'm aging like everyone else who's lucky enough to live a full life. I mean, I've been around for 74 years, and you know I've been married for 44 years now.  
50BOLD: I was going to ask about your marriage momentarily. But I'd like to know, is it true your parents had to hire a bodyguard to accompany you to pageants because your life was threatened? Was it because you were African-American?  
Linda: Absolutely! We received a letter from the U.S. Post Master General wanting to know who sent us these horrible letters. We received so much hate mail that they were delivered in those big sacks. And most of the mail was from the South and from people wanting to know where I got the nerve to compete against white girls for anything professional, especially looks. We received thousands of letters. My family and I cried so much that we couldn't cry anymore and just stopped reading the mail. People threatened to kill me if I boarded a plane to go to the Miss USA pageant, which was my follow-up pageant. Nobody had warned me that once you compete in a pageant and win, you'll have to keep going. I didn't know this about pageants.  
50BOLD: And look at that, you could've been Miss America. 
Linda: It's so funny because I think I was in my senior year of high school and just about to graduate. A girlfriend had mentioned how she had heard about a Miss Teenage American pageant. So, my friend dared me to enter. We both entered the pageant, but I ended up winning Miss Brooklyn. Then I had to go from the Miss Brooklyn pageant to Miss New York State. I thought pageant competitions cost a ton of money, and we were not wealthy by any stretch of the imagination. So, the letters and threats against my life got even more serious, and there was talk of blowing up the airplane I was on. The threats mentioned how I would be gunned down before I walked on stage. My family wanted me to stay put, but if I remained home, they would win.  
I went ahead and participated in the pageant despite my family's wishes. My family hired two bodyguards who worked in shifts to stand outside my hotel room, which I shared with Miss Detroit. We were the only two Black girls in the Miss USA pageant back then. And, of course, they put us in a room together. And we would sit up and be like, do you believe this? Arrangements were made for appearances for all the ladies. We had to go to some events, get dressed up, and wear fabulous dresses. Cadets were brought in from some schools, and every girl had a date except Miss Detroit and me. 
50BOLD: You have got to be kidding! What a scary situation!
Linda: Child, I could tell you stories that will set your hair on fire.  
50BOLD: Do tell! 

Linda:  I had run-ins with the Klan.  
50BOLD: What! And when did this take place? 
Linda: It was during the late 60s. George Wallace was running for president, and I was working at a club in Florida. Klan members used to visit the club all the time. The leader of the group that came to the club was a grandmaster or something like that. He wanted to take me out for dinner. And I thought to myself, and I would die first! The man had to be like 50 years old, and I wasn't even 21. I wasn't supposed to be working yet. I would always make up some excuse as to why I could not go out with him so as not to piss anyone off, After all, I knew who they were, and they would frequent the club. I'd overhear comments like, 'Yeah, the blacker the berry, the sweeter the juice!' And there was one guy who used to come to the club. I guess he knew karate, and he'd come in with his shoulder out of joint to try to impress me. I was not impressed, nor was I interested in any Klan member! Anyway, what the Klan ended up doing was burning my house down!  
50BOLD: What in the world!! 
Linda: (laughs) I need to write a book! 
50BOLD: You have got to write a book! You really have some fascinating stories. Did they really burn your house down?  
Linda: They burned my house down! At that time, I had just learned how to drive, too! The band told me to leave because the Klan would return for me. I don't want to tell you what I did over the phone to piss them off, but it was pretty good. I was on edge about continuing to work at the club. I asked the club's bartender why there weren't any Black patrons. I was working there singing jazz standards, and then the trio that backed me and I began getting into a little funk, some Sly and the Family Stone. The bartender told me that the Black people in town lived across the tracks. So, I went across the tracks, door-to-door, introducing myself and letting people know I was singing over at the Imperial Towers club. I asked them to come and hear me perform. And they came. Well, the white folks got pissed off at me for inviting Black people to the club.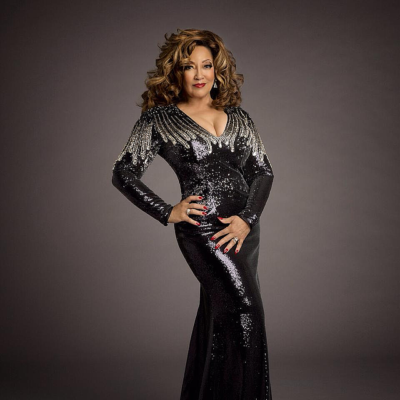 50BOLD: They got pissed off because you were bringing the club business. 
Linda: Isn't that something? People were coming to the club, spending money, and staying all night until 2 in the morning when the club closed down. Again, they were spending money! George Wallace was running for president, so these guys would come inside singing George Wallace's theme song! So, one night I sang, Born To Lose, and they didn't like that. [laughs] I mean, there were a series of events that led up to the house burning.  
50BOLD: You have got to write a book. These are the kinds of interesting stories our community needs to read about for sure! The things you had to endure just to try and make a living.  
Linda: Just to make a living. 
50BOLD: Now, I'm going to mention a few names. I want you to just briefly share a couple of your sentiments about them. Let's start with Isaac Hayes.  
Linda: Loved him! I've always loved Isaac. He was one of the kindest people I had ever met. He was a true gentle giant, such a gentle person. He and my husband, boy, were like best friends. They hit it off immediately. We went into the studio, and that was it.  
50BOLD: Sammy Davis Jr. 
Linda: [laughs] Sammy was very down to earth. And super, super talented, a lovely guy. Again, a wonderful person.  
50BOLD: Luther Vandross.  
Linda: Luther and I, aside from the fact that I absolutely loved his voice and everything about him. We never really got to spend a lot of time together. He was in the studio on the days I was not there. But I was so grateful for the work he did on my album. 
50BOLD: I heard Whitney Houston, who sang, All the Man that I Need, was written for and about you and your husband, Nick. 
Linda: That is correct.  
50BOLD: Wow, you have so much history, so much to share! Put it all down in a book! 
Linda: You know, I had just started working with someone, and he got into a horrible car accident. He was injured for quite a long time. I spoke with him recently, and he is finally well enough that we might be able to finish what we started. So, it's very possible there will be something coming out soon. Well, you'll see. [laughs] 
50BOLD: And on top of that, you've been such a staunch supporter of bringing awareness to AIDS. You've raised so much money for the cause. And I hear you lost your youngest and older brothers to AIDS, and all within a span of three weeks. 
Linda: Yes, I lost them both. They died three weeks apart. And they were in two different hospitals. It was a brutal time, though; it was very brutal.  
50BOLD: And speaking of illness, you've been rumored to have arthritis and fibromyalgia. What motivates you to get out of bed every morning and keep performing despite the pain?  
Linda: You know, I just think you must work through it like everything else. You work through it. You know, sometimes I just sit back and think, I'm dead, but nobody told me yet, so I'm going to keep going. [laughs] I'm just going to keep going.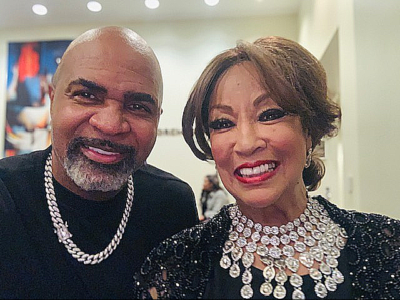 50BOLD: You've been married for 44 years and have two grown children. One is an archeologist, and your daughter is a singer?  
Linda: Yes, he's an archaeologist, and she is a singer.  
50BOLD: Being in a marriage for 44 years shows you have an incredible level of commitment. You must have a good husband! 
Linda: I have a great husband! Nick is so amazing. He struggled, worked, fought, and ensured these kids got their education. Neither of my children has college loans. We made sure they didn't grow up broke. We didn't necessarily have everything they wanted all the time, but you can't give children everything they want every time. You have to make them earn it. You have to make them understand what it takes to get it. And so these kids grew up not wanting for anything. They never went hungry; I'll say that. They always had clean clothes when they went to school. We were not wealthy, especially since money was stolen from me. My husband is a jazz drummer.  
50BOLD: And he was your drummer, from what I understand. 
Linda: My husband was my drummer. Many of the musicians in the city, we all kind of knew each other for years. And so, my husband, Nick, would come to see my band perform. He was working at the Playboy Club upstairs in the showroom. My band was playing downstairs in the Living Room. And one of my husband's bandmates asked if he had heard me sing. And Nick said he hadn't heard me sing. The bandmate suggested that my husband go downstairs to listen to me sing. So, my band is playing, and I'm doing my thing. After my husband and I had been friends for eight years, he admitted how he had fallen in love with me before actually seeing me. Nick had fallen in love with my voice. My husband had come down some stairs at the Playboy Club to hear me sing, and that was it. Nick told me that when he finally got to see me, well, that was it!     
50BOLD: What a beautiful story. It warms my heart to hear love stories like the one you've just shared. 
Linda: I had been married before, and when my husband asked me to marry him, I told him I was not doing it again. I offered to live together instead. And for this to come out of my mouth was huge for me because I was a good Catholic girl. My husband said he did not want to live with me. He wanted to marry me and be the mother of his children. My husband actually said how he wanted to die in my arms. And that's when I said, 'Okay!' 
50BOLD: Oh my God! How could you refuse?  
Linda: I couldn't.  
50BOLD: You know what? I'm going to use that line. [both laughs]  
Linda: It is a great line. [laughs]  
50BOLD: Well, I appreciate what you have done for music. 
Linda: Thank you. 
50BOLD: Tell me, is retiring in the cards for you?  
Linda: Honey, retirement? They're going to have to carry me off the stage in a bag, OKAY! [laughs] 
50BOLD: Diana Ross once said, 'As long as you put a mic in front of me, I'm going to sing!' 
Linda: Well, that's exactly how I feel!  
For more information about Linda's touring schedule with the First Ladies of Disco, visit their website: firstladiesofdiscoshow.com