A few months ago in the movie theatre, I was so elated to see the trailer for the upcoming film, Proud Mary starring Taraji P. Henson. The action-thriller's tagline is "Killing for the man every night and day"…nuff said! Henson plays a one-chick hit squad working for a Black Boston crime family headed by actor Danny Glover's character. Taraji's life is completely turned around when she meets a boy whose path she crosses when a professional hit goes bad. Finally! I was ecstatic to see a sexy, Black badass female who is bold, beautiful and cold-blooded.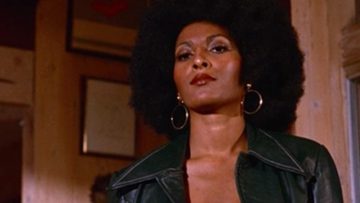 Proud Mary is a kind of can-you-dig-it throwback to those blaxploitation film genres of the 70's starring sexy sisters like Pam Grier, who would put a serious hurting on anyone who crossed her as in films like Friday Foster and Coffy. Another take-no-prisoners kickass sister was actress Tamara Dobson who starred in the cult film Cleopatra Jones. Dobson played an undercover U.S Special Agent, who just happened to be a martial arts master assigned to crack down on drug trafficking in the U.S. and abroad. And on the small screen, there was "Get Christie Love" starring Teresa Graves as the sexy and sassy undercover detective who stopped at nothing to overthrow drug rings. The TV series ran from '74 to '75 and Teresa was credited as being the first Black woman to star in her very own hour-long action drama series.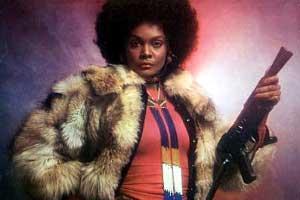 Today, there are plenty of white actresses who are getting in on action roles as well. Gal Gadot-Varsano in the film Wonder Woman, Charlize Theron in Atomic Blond, Angelina Jolie in Tomb Raider and Wanted, and Scarlett Johansson in Captain America: The Winter Soldier and in The Avengers franchise. Even though Hollywood has given this bunch their girl power props, as far as I'm concerned, however, they lack swag and just can't compare to our brown sugar Goddesses of Whoop-Ass!
Getting back to Taraji, she brings the sassy, the sexy, and the swagger. What a pulse-raising moment when with tires screeching, and guns blazing, she blasts into a warehouse accompanied by Tina Turner's chartbusting Proud Mary soundtrack blasting in the background. Tina's lyrics fuels Taraji to keep on burning as her film character mows down bad guy, after bad guy. I love that the bitch is so terrifyingly ruthless!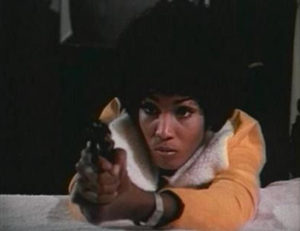 For some reason Screen Gems, the film's studio had such abysmal promotions for the film despite Taraji's star power and reportedly, barely screened the movie beforehand in order to avoid reviews. One film critic, who was somewhat partial to the movie said Screen Gems was hiding it from critics as if it were a drunk frat boy, trying to crash a classy black-tie soiree. Taraji even tried to convince Sony Pictures to secure an international press tour, but unfortunately, it has been an uphill battle and her requests have fallen on deaf ears. Questions, questions! One has to wonder, if whether racial or even women-centric politics had anything to do with the company's decision not to heavily promote the film. Afterall, there were very clear hallmarks that this was a mainstream movie made for the entertainment and enjoyment of Black people.  So, did the powers-that-be at Screen Gems assume the film was going to do poorly?  Did they sabotage it on purpose?  Again, questions, questions!
Now, Marvel Studios is promoting the hell out of their much-anticipated Black Panther movie. Me? I never had a love for comic books although, I am anxiously awaiting this flick which opens February 15. It's about a son who returns home to his African nation to serve as its king. However, the son's throne is challenged by rivals in his technologically advanced nation. There are some badass female action heroes featured in the film like Academy Award winner Lupita Nyong'o, Danai Gurira, and Letitia Wright.
It is empowering to see Black badass female action heroes in films. In the future, I hope that these inspiring, and dauntless crop of women keep popping up and I pray that they do not become sheroes missing in action.