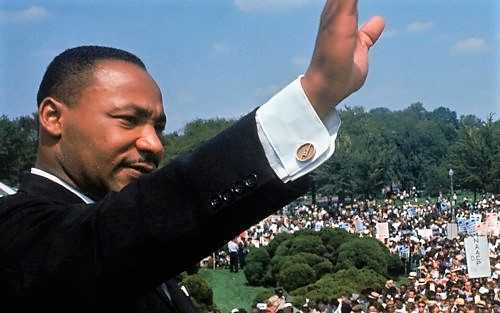 Happy heavenly birthday Dr. King! One of our nation's greatest civil rights leaders, Dr. Martin Luther King, Jr. would have been 90-years-old on January 15.  As we celebrate this champion of human rights, we remember his many pearls of wisdom that still fuel us today.  In these turbulent times, where there is so much work to do to correct the evils of racism, let us look to Dr. King's words for inspiration, purpose and motivation to right the societal wrongs and to live in peace.
The time is always right to do what's right.
Our lives begin to end the day we become silent about things that matter.
Injustice anywhere is a threat to justice everywhere.
Our scientific power has outrun our spiritual power.  We have guided missiles and misguided men.
Darkess cannot drive out darkness; only light can do that.  Hate cannot drive out hate; only love can do that.
A right delayed is a right denied.
We are now faced with the fact that tomorrow is today. We are confronted with the fierce urgency of now.
I want to be the white man's brother, not his brother-in-law.
Keep feeling the need for being first. But I want you to be the first in love. I want you to be the first in moral excellence. I want you to be the first in generosity.
There is no deficit in human resources; the deficit is in human will. 
If physical death is the price that I must pay to free my white brothers and sisters from a permanent death of the spirit, then nothing can be more redemptive.
There is some good in the worst of us and some evil in the best of us. When we discover this, we are less prone to hate our enemies.
Nothing in all the world is more dangerous than sincere ignorance and conscientious stupidity.
Hate begets hate; violence begets violence; toughness begets a greater toughness. We must meet the forces of hate with the power of love.
The hottest place in Hell is reserved for those who remain neutral in times of great moral conflict.
Rest in power Dr. King!