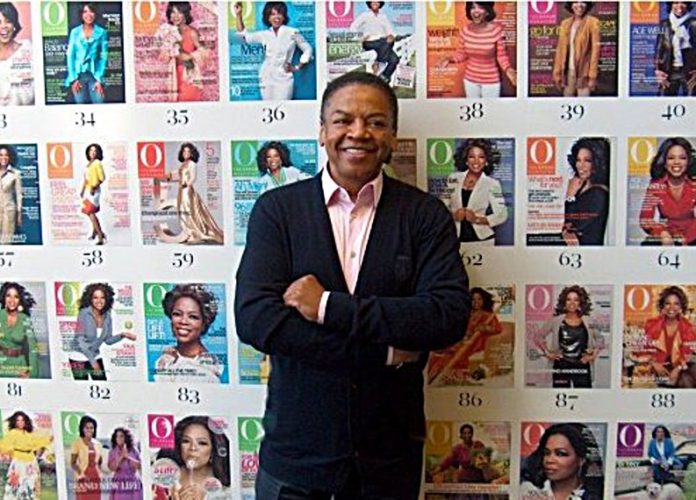 Reggie Wells is legendary and don't get it twisted! He has worked his makeup magic on some of the most celebrated faces like Michelle Obama, Oprah Winfrey, Beyoncé, Anita Baker and Halle Berry just to name a few. He was the go-to artist that top advertisers like Maybelline and Almay called upon for their campaigns. As one of the most sought-after makeup artists of our time, Reggie's ability to transform any face into a portrait of sheer perfection has kept him working hard nonstop.
The Emmy Award-winning makeup artist, whose work has been featured on the covers of such highly respected magazines as Essence, Oprah's O, Harper's Bazaar and Glamour, forged his enviable career nearly forty years ago. In addition to his gift of artistry, Reggie is a personality, who has an ability to light up any room with his wit, sass, and humor.
Over the years, Reggie has helped other up-and-coming makeup artists by imparting knowledge that would help them flourish in the industry. He is considered makeup artistry royalty by those who know him, love him and are mentored by him. After all these many years in the industry, Reggie decided to pen his journey to here; he is working on his memoir that is sure to be a read too difficult to put down. He hints that the book will be full of wonderful stories of his younger days–partying in New York City clubs, hobnobbing with celebs and yes, he does plan on spilling a bit of tea.
The man who has also dedicated himself to teaching women how to properly apply makeup via seminars across the country, caught up with 50BOLD to discuss the path that led to all that is Reggie today.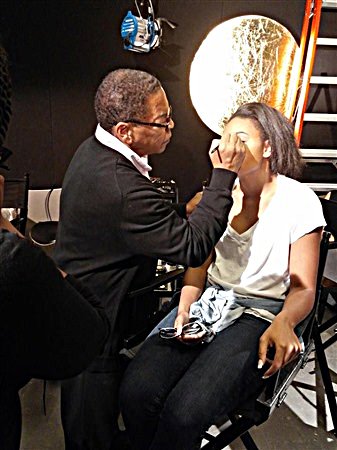 50Bold: Take us back to your childhood with your parents and siblings. What were you like as the young Reggie?
Wells: I was one of seven siblings. I'll be honest, I was called a sissy and a faggot as a child, so I had to fight.  I was a real fighter.  I was not bullied by my family but by the kids in the neighborhood.  Growing up, I constantly had fights, kids teased me endlessly. I used to win every fight and eventually, those bullies stopped bothering me.  The bullies knew I could protect myself and word got around about me, they would say "Don't mess with that sissy!"
I was NEVER in the closet!  My parents just silently watched, and just stayed out of my way!  Back then homosexuality was NEVER discussed within families.  I could draw, paint, dance, sing, I was artistic and the talented oddball of the family.
50BOLD: Where were you born?
Wells: I was born in 1947 in Baltimore, Maryland, so I am now 70 years old. I left Chicago and went back home to retire and to be near my aging father, so yes, I live in Baltimore now.
50BOLD: How did you become interested in makeup application?
Wells: I first earned a Bachelor of Arts degree and went to school for art. My degree is actually in art education. I made the decision to teach in the Baltimore inner-city school system and did so for ten years. I became interested in applying makeup because I was an art teacher. Many makeup artists are painters and don't have a college degree. As an art teacher, I view everything artistically.
I thought of a way to transform art into something different. I wanted to help my students to think outside the box, defend their creations and to also view art as I did. My teaching methods were a little unconventional but they worked and I won many accolades.
So as a teacher, I helped put on fashions shows and got involved in set design, modeling coaching, and makeup. One day I just decided to travel to New York City to pursue makeup artistry and to be famous!
50BOLD: How did you land your first big break? What assignment put you on the map?
Wells: Jordache Jeans! I was hired to do a makeup photo shoot for a Jordache Jeans advertisement. They were HUGE back in the 70's and 80's. It was my first major job and paid $5,000 a day! The work I did for them ended up in commercials, print, and even as ads on the sides of buses.
50BOLD: Was it a struggle for you to try and make a name for yourself in makeup?
Wells: Well, ESSENCE was very hard to break into because I had made a name for myself in the white market first. I came to New York City in 1970 with no real makeup background. So I was hired at department stores to work behind the makeup counters and worked my way up. I took all of my education and skills as a school teacher and put them to good use at the department stores.
Male makeup artists back then weren't like they are now. Back in the 70's, we could not be flashy, we had to be well-dressed. We wore suits and had to behave like gentlemen.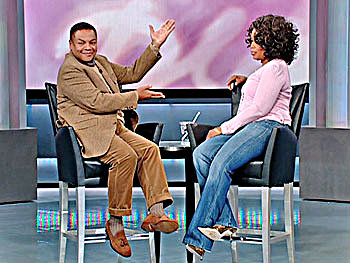 50BOLD: What agency were you with—Ken Barboza?
Wells: I was with Ken and a couple of other agencies like Beauty Bookings. Let me tell you how hard it was as a contractor with a booking agency back then. I had to sit in a chair at Beauty Bookings which was basically a white-owned company along with a lot of other makeup artists. I was the only makeup artist who was Black. I would sit at the agency and raise my hand to volunteer for the jobs no one else wanted, this was how I made it. I was lucky enough to work with some of the finest photographers in the world.
50BOLD: Who was one of the most famous photographers you've worked with thus far?
Wells: Richard Avedon was a giant in the world of photography and I was lucky enough to have worked with him.
50BOLD: What are some of the publications and the celebrities who came knocking on your door?
Wells: Thanks to Essence, I did 80 magazine covers with them. I worked with Essence for 17 years. I was also Essence Magazine's editor-n-chief, Susan Taylor's makeup artist when she was the host of the Essence TV show.
50BOLD: So can you name a few of the celebrities whom you remember working with on magazine covers?
Wells: I've only done about 200 or 300 magazine covers. I worked with Naomi Campbell, Alice Walker, Anita Baker, Jody Watley, Whitney Houston, and Beyoncé. I also did the famous Essence cover where Malcolm X's daughter, Attallah Shabazz was featured. First of all, I worked on the Essence covers, the advertorials, beauty and fashion spreads, I have worked on the entire magazine front-to-back which is a first. I was a hard working somebody in New York City!
50BOLD: How did you meet Oprah?
Wells: I met Oprah when I did her makeup for the cover of Essence magazine back in 1986.
50BOLD: How many years were you Oprah's makeup artist?
Wells:  I was with Oprah for 23 years on and off. Here's a really good point. I wound up with Oprah after she found out how beautiful she could look! She then wanted me to work with her on her show and this was a tough decision because I had so many clients. Oprah, however, had a brand.
So I had to ask myself, what I wanted to get out of Oprah's offer. I decided that I wanted to be the first Black man to win an Emmy Award for a daytime talk show category that didn't even exist until we got there. So I'm the first Black man to win an Emmy for makeup, and was nominated four times after, this is history!
50BOLD: Tell us about your company A Silver Lining.
Wells:  A Silver Lining is a company I created for the forgotten women, the elderly population at retirement homes.  I feel I must take the gifts I've been blessed with to help these women, who are oftentimes not even remembered by their own family members!
If you've ever visited a nursing home, you'll see that many of the residents look depressed, oftentimes they are just sitting around with their heads hanging down.  They have forgotten about life because they have been forgotten.  I bring light into their lives.  I travel across the country to perform makeovers on these women.  You should see how just a little lipstick and lively conversation can make many of these women smile again!
Since I have always had the gift of gab, my makeovers oftentimes turn into motivational speaking sessions.  Many of these women need to feel vibrant again and to know there are people out here who truly care about them like me!  I believe if you've been given a gift, you should then bless others with it.
Right now, I am hoping to partner with a major mainstream company who services the aging population and am prayerful, we can do great things for the aged!  My dad is 97 and I am hoping to get him to 100!  So I understand the aged and their needs.  My sole purpose in coming back home was to take care of my dad.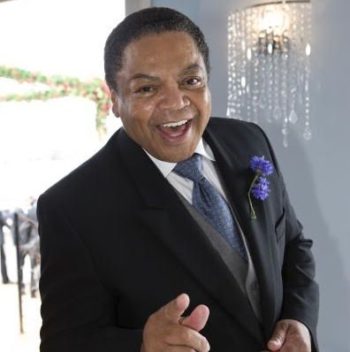 50BOLD:  What makeup staple should women over 50 put on daily?
Wells:  Mascara, lipstick, eyeshadow, blush, these beauty buys can make you feel pretty and the market is so saturated with them.  I always tell older women to look in the mirror, pick out their best assets and enhance them.  They don't need to pile stuff on like foundation, powder, and the works.  If you have beautiful lips, find a nice shade of lipstick to enhance them.  If you have beautiful eyes make them pop with a little mascara and eyeshadow.
I also advise older women to use a facial night cream no matter what their skin type in order to add nourishment to the skin.  Look at your hands and feet to determine what type of cream is best suited for you, this is an old Hollywood trick.  If your skin is dry, you might need a cream that is richer in moisturizing emollients.  Your hands and feet are the telltale signs of your facial moisturizing needs.
50BOLD: Is there a cream or lotion you recommend?
Wells: Well, if you just can't afford all the expensive creams and lotions out here, do what Reggie Wells does which is to cleanse and moisturize with good ole Ponds. I recommend the product to people all the time, they use it, it's affordable and I use it.
50BOLD: When can we expect to see your memoir?
Wells: We'll probably have the book out in another two years. My father is now 97-years-old and he is my priority right now.  I do want to finish my story because there is a lot to tell!  The book deal will also involve a movie.   Can you believe it?  I'm a movie baby, I'm a movie!