Dwight Carter is a magician and proof of his photographic wonder-working powers is apparent via the striking, candid and emotive pictures he has taken over his 30-plus years. Not only has Dwight photographed such crème de la crème celebs like Oprah Winfrey, Ruby Dee, Ozzie Davis, Dr. Maya Angelou, Carmen de Lavallade, Leontine Price and even former president Richard M. Nixon, but unlike many other photographers, he also managed to capture their personas which is a rare gift.
In addition to portraits, Dwight has done work with corporations and in advertising and can count such business monoliths as American Express, AT&T, and General Motors as clients. Dwight was also the go-to photographer for such highly respected publications as ESSENCE, Family Circle and Black Enterprise just to name a few.
Dwight has undoubtedly proven throughout his illustrious career that his photographic images can speak to the mind and transcend the barriers of languages, cultures, religions, political positions, and nationalities.
In a rare interview, Dwight discusses his journey to here with 50BOLD.com and explains what his art has meant to him.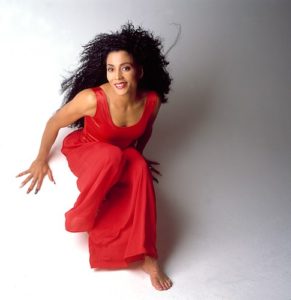 50BOLD: How did you become interested in photography?
Carter: When I was a teenager, my older brother became interested in photography and began dabbling in it. When he lost interest in it, I picked it up.
50BOLD: Did you take pictures as a kid?
Carter: Yes, I took lots of pictures as a kid.
50BOLD: Was your brother a good photographer?
Carter: My brother's interest in photography was fleeting, it was just a hobby for him at the time. Now, I am referring to a period of time when we were about 15 or 16 years old.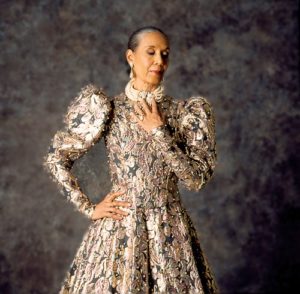 50BOLD: How special was your first camera and do you remember the brand?
Carter: My first camera was, of course, VERY special because it was my first! It was a Minolta 35mm and I no longer have it. The next camera I purchased was a 120 mm Yashica Mat.
50BOLD: Is your art self-taught or did you go to school to learn it?
Carter: I actually went to school to learn photography. When I graduated from high school, I went to a college in Los Angeles. And while I was in college trying to figure out what I wanted to do with my life. I thought about going into medicine, and possibly becoming a doctor. Becoming an educator is a field I was interested in pursuing as well.
I had taken photography as an elective because it was a hobby of mine. One day my photography instructor paid me a great compliment by stating how good I was at taking pictures.  He suggested that I check out the ArtCenter College of Design, and it was located in Hollywood. I went to check out the school and was totally blown away by the entire experience. The year was around 1964 and of course, I didn't know of any Black photographers. So I asked a school administrator at the time if I would be able to get a job upon graduating as a Black photographer from this school. The administrator hesitated, thought for a second and then replied, "You know, if I were you, I'd be more concerned with completing this school's curriculum. If you can graduate from this school, you'll be working." And he was right. He was totally right.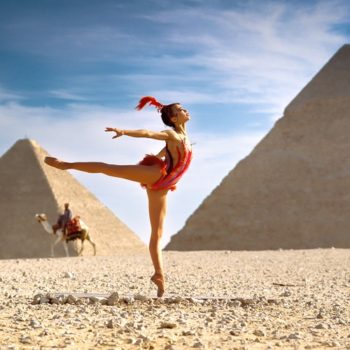 50BOLD:   The only Black photographers I remember from back-in-the-day was Gordon Parks, Lamonte McLemore and Moneta Sleet Jr. Who were your other early influences?
Carter: I was working at Kaiser Permanente Hospital in LA in the medical records room. And one of the other workers had a friend who introduced me to a photographer named Lamonte McLemore who later went on to become a member of the Fifth Dimension. So Lamonte and I bonded; he was one of my earlier influences with regards to photography. He would come to the ArtCenter on special occasions and accompany me to some of my classes to see what they were all about.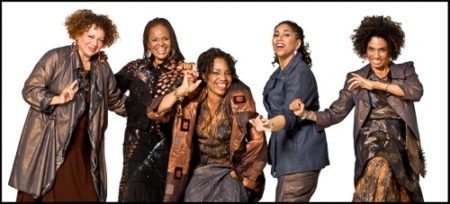 50BOLD: I learned about Lamonte's photographic skills when I saw his photo credit in Jet magazine.
Carter: Lamonte was working with Jet magazine but in LA he was also involved in other things. And I remember one evening he and I had planned on going to a class at the ArtCenter but had to stop off at his house first. While Lamonte changed clothes in another room, he yelled out to me, "Hey Dwight, we're starting this singing group, let me have you listen to a song we're trying to record." He put the music on, and I said, "Man we've got to hurry up!" When he came out, he said, "Well, what do you think of the song?" And I said, "Well, it's a nice song, but I'm not sure it's going to work." The song's title was Up, Up and Away!"
50BOLD:   No! Oh, that's such a good story, Dwight!
Carter: And Lamonte is still shooting!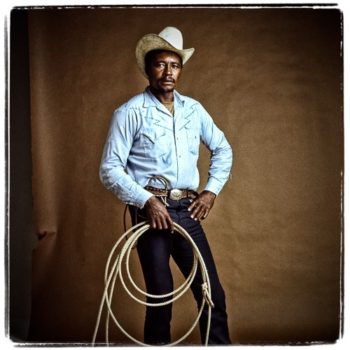 50BOLD:   He's still shooting, wow!
Carter: He has a book out about his life. Lamonte started a magazine and then opened a nightclub. Just a side note, another one of the Fifth Dimensions I actually went to high school with is Marilyn McCoo.
50BOLD:   When did you get your first big break? You moved to New York City eventually, right?
Carter: I left LA after graduation. Two days later I moved to New York City. I found out about a job opening and managed to land it on my second day in the big city working for the famed fashion photographer Richard Avedon.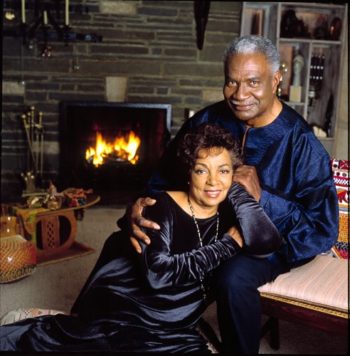 50BOLD: Wow! What an interesting move!
Carter: So I started working for Richard and Hiro, another famous fashion photographer. They were sharing a studio together. I'd work for Avedon, he paid everybody, but if Hiro needed someone, he'd pull from the assistants. There were about five assistants working there. And it was a hierarchy. I was the last assistant to come in, so I did all the dirty work—the processing of prints and stuff like that.
50BOLD: How do you create your striking portraits? What is your inspiration?
Carter: Well, a lot of my portraits were inspired by Avedon and I also pulled from my experiences. I worked for Avedon for over a year and left because I was drafted into the Army and was then shipped off to the Vietnam War.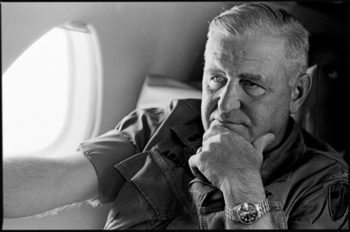 50BOLD:   Really?
Carter: And when I was shipped off to Vietnam, I was able to become a photographer because of my experiences and schooling at the ArtCenter. So I became a combat photographer where I would be sent out into the fields with different combat units.
As an Army photographer, I was also assigned to cover the Bob Hope shows when they came over to entertain the troops. During my last six months in Vietnam, I was sent down to Saigon and became the personal photographer for General Creighton Abrams, Jr., a United States Army general who commanded military operations in the Vietnam War.
50BOLD: How was the experience with Bob Hope and his ensemble of top celebs?
Carter:  I was part of a crew. There were four of us who traveled as Army personnel and wherever Bob Hope appeared, we'd be there. So, if he went to Thailand, we'd be sent there as well.
50BOLD: After your Army stint, what did you do?
Carter:  So after my Army tour was over, I went back to work in New York City to work for Avedon and Hiro for about a week. And they helped me look for a job because they had enough assistants.  Hiro arranged a job interview for me and I eventually wound up working with famed commercial photographer Bert Stern for three years as his studio manager. Eventually, Bert had to shut down his business but because of my relationship with him, I had met a lot of people at Vogue magazine. I wound up working as a freelance assistant to Helmut Newton, one of the most influential fashion photographers of our time, and we worked on the Vogue collection.
Now we're talking 1973.
So after working for Bert, I asked myself, "Who else can I work for now?" After giving my situation some thought, I decided to go out on my own. While I was at Avedon and Hiro, I met an assistant named Mel Dixon who would later go on to become a famed fashion photographer and someone who was like a brother to me.
After my employment stints post-Avedon and Hiro, Mel made an offer to help me start a business. Upon moving in with Mel, I rented space from him. We wound up sharing a work studio together and before I knew it, I had started my own business.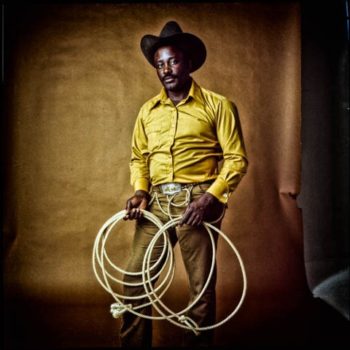 50BOLD:  Does a photographer have to be a storyteller?

Carter:  No, I don't look at the role of a photographer as that of a storyteller. A photographer has to possess the ability to capture the range of emotions that a vulnerable subject gives you.
50Bold: Who was your favorite subject to shoot and why?

Carter: There have been a lot of people who I really loved photographing for various reasons. I really enjoyed shooting Dr. Maya Angelou, this turned out to be a major career pinnacle for me. In photography, you never know what will touch you because it comes in so many different ways and she did. I went down to Washington D.C. to photograph her for ESSENCE magazine and it was an exciting shoot.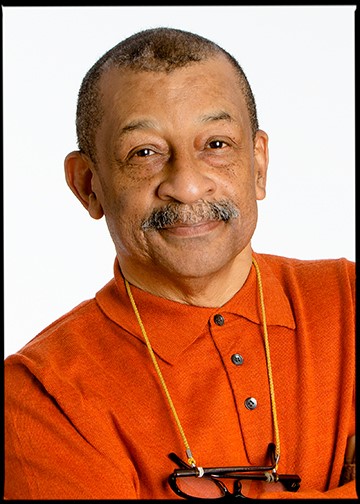 50BOLD: What was your most nightmarish photo shoot?

Carter:   I've been blessed. Every photo shoot has its challenges to some degree but people are basically nice. Everyone wants to be liked and at a shoot, there is an understanding that we are all there for a job.
50BOLD: Tell me about one of your favorite photos.

Carter: A favorite shoot is one I did in Egypt with the Dance Theatre of Harlem. I was sent over to photograph the Dance Theatre of Harlem's opening in Egypt. Obviously, if you're going to Egypt, the last thing you want to do is snap someone on just a stage because you're in picturesque Egypt! So I thought shooting them around the pyramids would be great but the area around them was extremely busy with tourists, almost like New York City's Times Square. There are vendors, people riding horses, school buses, just chaos everywhere. So the folks who are driving me around, the ones who orchestrated the company's event, wanted me to make a decision as to where the dancers should be captured. "Dwight, where do you want to shoot this picture!" So I let them know how badly I wanted to photograph the Dance Theatre of Harlem in front of the pyramids at sunset. There were, however, too many people around and the area was far too bustling.
Suffice it to say, the Egyptian army was summoned and they cleared the way for the pyramid shoot to take place.
50BOLD:   Is the Dance Theatre of Harlem photograph a favorite?
Carter:   Yes!
50BOLD:  If you had your life to live all over again would you become a photographer again?
Carter: Oh yes, definitely! I've had such an incredible journey.   At times, I was amazed that people were actually paying me for such a wonderful experience!
The assignments I've had took me to amazing places–Zimbabwe, Paris, Vietnam. I still can't believe I was at the American Embassy photographing the President of these United States and the President of Vietnam and their crew. WOW! Photography has been a wonderful, exciting and memorable gift!