Where is Marsha Warfield? Well, even though Marsha has been off-the-grid for about 20 years, she is alive and well, and still funny as ever!
The comedienne and actress is best-known for her TV sitcom roles first as Roz Russell, the deadpan-snarker, tough, no-nonsense bailiff on Night Court, and then as the always-grumpy Dr. Maxine Douglas on  Empty Nest. She had to take some much-needed time off from her grind at the height of her career to deal with some personal issues. Now, three years post-retirement, the razor-sharp stand-up has come out like gangbusters. She's back with a vengeance, tackling timely issues like politics, coming out as a gay woman and her love affair with pizza.
Marsha was born on Chicago's South Side and is the oldest of two daughters. When Marsha and her sister were still very young their father left the family. Marsha's mother remarried, and the family lived a very comfy, middle-class existence. All throughout school, Marsha gained a rep for being a smart-mouth. During her high school years, her rapid-fire one-liners were her shields and weapons. After graduating from school at age 17, Marsha tied the knot a year later. However, a few months into the marriage, she decided to get unhitched, and soon joined her mom working at the phone company.
The Ma Bell gig was short-lived because the desire to make folks laugh seemed to outweigh all other mainstream career goals. So Marsha cut her teeth in comedy by first performing for friends who then, urged her to take her funny to local comedy clubs and she did. Before long, Marsha was performing all over Chicago. She was steadily building a reputation for herself as a comic especially among female audiences, who loved listening to her jokes about shared experiences that women typically chat about.
The huge career break for Marsha came in 1977 when she got to work as a writer and performer for the man who served as one of her greatest inspirations, Richard Pryor, on his self-titled variety show. One of the show's most controversial and memorable sketches involved both she and Richard at a restaurant doing a one-take food foreplay skit sans dialog.
Marsha has appeared in such feature films as D.C. Cab (1983), Mask (1985) and Caddyshack II (1988). The NAACP Image Award and Soul Train Award nominee also hosted the syndicated Marsha Warfield Show from 1990 to 1991. She has made guest appearances on numerous television shows, including Riptide, Family Ties, Clueless, Cheers, Living Single, In Living Color, Moesha and Touched by an Angel. As a stand-up, Marsha has opened for icons like George Duke, Teddy Pendergrass, The O'Jays and George Carlin.
Nearly two years ago, Marsha made headlines when she decided to out herself by openly declaring she was a gay woman. Marsha's mother Josephine Gordon, however, did not want her daughter to come out publicly, until her passing. Josephine died in 1995.
Simply put, Marsha's back from retirement because she loves stand-up and missed performing in front of live audiences. Currently, Marsha lives in Las Vegas where you can currently catch her show, The Marsha Warfield Experience at the Stratosphere Hotel & Casino's, L.A. Comedy Club where audiences are guaranteed a thought-provoking night of hearty laughs.
Yes, the "Upper Ghetto Godmother" is back and is sharing her other side of funny with 50BOLD.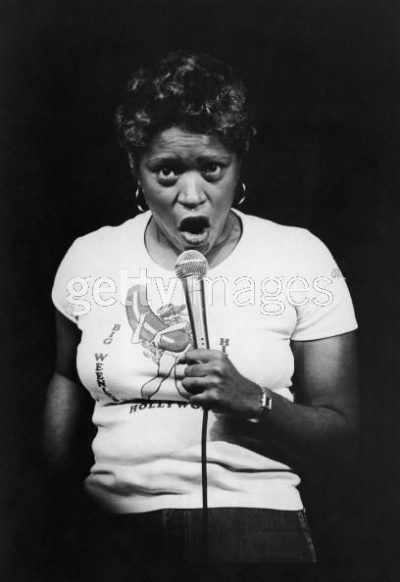 50BOLD: We missed you so much! Did you actually retire?
Marsha: Yes, I did. I retired for a span about 15-20 years.
50BOLD: Oh, wow! How did retirement feel?
Marsha: Well, I had a family commitment thing I had to attend to that needed my time and presence. The matter needed my attention and then I could resume pursuing my passion, so I went for it!
50BOLD: Wonderful! I know you've appeared on so, so many television shows. We loved you in sitcoms. Would you ever consider doing a show for Netflix? Has the company ever approached you to do a show for them since they are so much with people of color right now?
Marsha: Well, right now I have to start all over again. You take the hiatus that I did, and suddenly, there's a whole new landscape out here.  I am a whole new person. I have to reintroduce myself to this country and to the world. First, I had to polish up my act to the point where it made sense. I didn't want to jump into things prematurely. Now, I have gotten to the point where I'm very comfortable where I am. And I'm very comfortable pursuing different things. I am reintroducing myself to the people who can make things happen.
50BOLD: I know you are pretty much portrayed as a no-nonsense, deadpan type character; is this really who you are? Who is the real Marsha Warfield?
Marsha: Well, you'll be able to judge that at the end of this interview. Probably more than I can say to you. You'll know if I'm that same person I am portrayed to be, or if I'm a sparklingly, bubbly cheerleader type.
50BOLD: (laughs) I was watching an old clip from The Richard Pryor Show. I didn't realize you were the woman in that hilariously classic restaurant scene. Was the skit impromptu?
Marsha: There was no rehearsal. There was no dialog. There was no script. It was just a skit with Richard and a beautiful woman having dinner and seducing each other. I was casted as the beautiful woman.
50BOLD: The skit was hilarious! Did Richard Pryor ever mentor you at all?
Marsha: Richard would come around the Comedy Store club in West Hollywood. It wasn't so much that Richard gave me pointers; he gave me the opportunity to watch him work the stage. I used to volunteer to follow him after he performed his set. None of the other comedians wanted to follow Richard Pryor.
Everybody else would ask, "Richard, can I go on before you?" I got to work after him. When Richard heard that I had actually volunteered to do my set after him, he went on stage one night and said, "There's a young lady who I like very much. I want to introduce her to you, have her come out first and then I'll come back." When Richard introduced me, all the comics at the club were like, "Well, who the hell are you?"
50BOLD: (laughs)
Marsha: I was just elated; it was such a really big moment for me.
50BOLD: You got rewarded for being brave!
Marsha: Yes I was! Any kind of recognition from an idol is a positive. But to have Richard give me a spot was a big deal and I very much appreciated it.
50BOLD: What a great story! You've mentioned that Richard was your idol; did you have others?
Marsha: Oh yes, I had a lot of idols. My first comedy crush was Flip Wilson. I loved Flip, even before he developed the character, Geraldine! Whenever he would do a woman's voice, it was always that same Geraldine character. When he developed Geraldine, sadly, there weren't that many outspoken, no-nonsense Black women on TV, Geraldine was about the closest we had at the time. I appreciated the character.
I always loved Della Reese because she was an all-around accomplished performer. She was also very funny. Della was probably one of the most talented, accomplished, yet underrated, female celebrities ever. When I first moved to Los Angeles, one of my first rules was to not mess with Della Reese!
50BOLD: (laughs) Really?
Marsha: Yes, Della did not play. Della would cut you! She was known for speaking her mind. Nobody messed with Della Reese, this was a rule in Hollywood and it was known by everyone! I was warned, "Honey, when you get to L.A. don't mess with Della Reese. Don't give her no problems or you'll regret it!"
50BOLD: Della sounds just like Vera, the character she played in the film Harlem Nights with Eddie Murphy and Richard Pryor!
Marsha: Yes, Della was a very strong presence–beautiful, accomplished, smart, and a wonderful singer. She was a funny, talented, all-around performer and there was nothing not to love about Della Reese.
50BOLD: Wow, that's interesting! As far as the current crop of comedians, who makes you laugh?
Marsha: They all make me laugh. I think comedy takes a lot of gumption and talent. It takes a lot more than people realize to actually do this. There are many young people who embrace this as an art form and do it very well. I try to be aware of comics but without really watching and taking them in too much. Since I am in the throes of developing my own act and my own style, I don't want to be influenced by other comics. In comedy, you might just inadvertently wind up doing someone else's material and I want to keep it fresh.
I've seen just about all there is to see as far as comedians, and I've got nothing but love for all of them.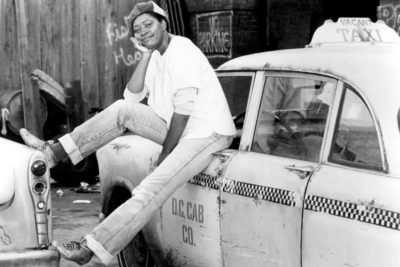 50BOLD: Let's get specific, take Kevin Hart, some people don't think he is all that funny. What are your thoughts?
Marsha: Well, you know that's why they make blue Chevys and black Fords. You can't like everything. I ain't mad at those folks who like or don't like whomever. Some people don't like Nike, some people don't like Pumas, what the hell!
50BOLD: (laughs) Has comedy changed much since you began doing stand-up? What is the worse and best thing about stand-up? You said you had to recondition yourself.
Marsha: The comedic art form itself, the appreciation of it and the delivery of it has changed. Comedy went from Minstrel, to Vaudeville, to Burlesque, to Cabaret, then concerts and comedy clubs. Now, comedians can go from the smaller more intimate clubs to the huge concert venues, and not much in-between.
When I was working the road, I worked in theatres in-the-round opening for performers like Teddy Pendegrass and George Carlin. I loved working in theaters-in-the-round, they are the most amazing experiences you can have as a stand-up. Most of the time in a regular theater setting you face the audience. They see your front. When you work in-the-round, audiences see you from all angles, it's an entirely different experience. These kinds of stages force you to perform with your entire body.
I have performed at colleges, clubs, theaters, arenas, wherever; I've worked at all different kinds of venues. I don't think there are as many venue opportunities for performers now.
50BOLD: You said you opened for George Carlin. Did you like him?
Marsha: George Carlin and I were cool. I was doing Night Court at the time that I performed with him, so I would fly in to do my opening set, then pretty much leave. I was always a Carlin fan from the '60s and liked his Hippy Dippy Weatherman skits. He was a whole kind of different performer then.
50BOLD: Yes, I remember him from The Ed Sullivan Show, all the way back then.
Marsha: He appeared on all of the variety shows back then–Ed Sullivan, Rowan & Martin's Laugh-In. He was pretty much a straight, suit and tie stand-up.
50BOLD: I've read that you knew about Bill Cosby's antics but didn't say a word. Now, looking back, do you regret not speaking up? I also read that the person who told you to keep Cosby's antics quiet, did not say anything either!
Marsha: (laughs) Well, you know all I had was a rumor told to me like a locker room story. "Hey, everybody knows this." I had no specific names, situations, nothing. Where do you go? Who do you tell? All I could think of is don't ever tell anybody this info!
The way the information came to me was so cavalier. It's like after the whole O.J. Simpson case happened, everyone was like, "Well, everybody knew." Sure, people had been saying things but what do you do with that kind of information? And honestly, you wish you hadn't been privy to it!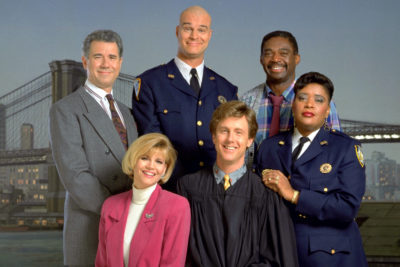 50BOLD: So when it came out, it was no new news to you. 'Yeah, it was about time!' Is this what you were thinking?
Marsha: When the news about Cosby came out, I was like, 'Wow, I guess there was something to that!' I had no firsthand information and I still don't! To be quite honest as a comic, and especially as a Black comic, I really wish that Cosby stuff wasn't true. I really wish it had never happened. I really wish we could have that Cosby image back that we all came to love and respect as a nation, and not just as Black people!
50BOLD: In 2017, you came out publicly as a gay woman. You waited to come out until your mother passed. Did you experience any backlash or did the industry close any doors in your face because you came out?
Marsha: No! My mother passed in '95. I told her in the '80s and it was like stating, "Ma, I'm Black." When I came out to my mother she said, "I always knew." What bothered me more than anything else was her response…"I always knew."
If she always knew then why didn't she tell me? Help me through this? Why did she not let me be who I am? Why did I have to experience all of this angst in telling you now? And to go through all that I went through before coming out to her… if she always knew!? Keeping a secret at that time was not a huge pledge because that is what people did.
50BOLD: Wow!
Marsha: Sexual preferences were not part of mainstream discussions, not until the AIDS crisis took over in the '80s. Back then, nobody talked about being gay; it was never a topic of conversation. It was really hard to promise not to say anything and it was upsetting to hear, "Yeah, I knew."
50BOLD: Does Marsha have a boo?
Marsha: No, she is looking. She is looking for a boo. I need someone who loves me enough to leave me the hell alone!
50BOLD: (laughs) The comedy business for female comics is grimy. Have you been subjected to any Me Too moments in your career?
Marsha: Well, you know everybody has those Me Too moments. Hell, I can remember somebody doing something to me when I was in 7th grade. This boy walked up to me and cupped my behind with both hands and then walked away. When he walked in front of me, I kicked him in the butt like I was kicking a field goal.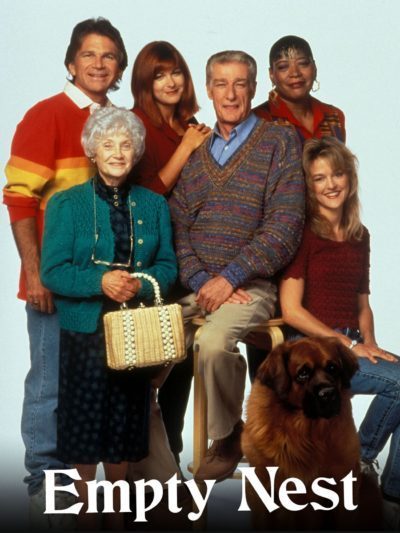 50BOLD: And he never bothered you again?
Marsha: No he didn't. I don't think he bothered anyone again.
50BOLD: You had a syndicated talk show on NBC-TV, The Marsha Warfield Show that aired from 1990 to 1991. I was watching it on YouTube. I saw your guests like Zsa Zsa Gabor and Rosie O'Donnell.
Marsha: Yeah, Rosie was brand new. She was our back-up guest. Whenever we had a guest fall out, we could always get Rosie. She was our go-to guest.
50BOLD: So what about the old school comedians like Slappy White and Redd Foxx, did you like them?
Marsha: I met Slappy, Redd and many of the old school comedians. I was fortunate in that many of them were always very kind to me and helpful in their own ways. They explained a lot of stuff to me. Redd was always very nice. I was fortunate enough to work with him a couple of times.
50BOLD: In high school were you considered funny, like a class clown?
Marsha: Ok, class clown is a cultural thing. The thing to be in school is signified, to be able to play the dozens. I had to hold my own, make people laugh while insulting them and then take it, when they came back at me; this is how I learned to hone my craft as a comedienne.
We didn't know that signifying was what we were doing and I was pretty good at it. They used to call it ranking back-in-the-day, it's similar to the "your mama" thing.
50BOLD: What next for Marsha Warfield? I know you are doing stand-up, is there anything else you see in your crystal ball?
Marsha: Hopefully, there is a sitcom, Netflix or concert special, I'm building for this to happen. I would love to do a one-woman stand-up show. I have a lot of plans, hopes, dreams and things that I would like to give a shot. But here's the thing, if all I can do from now on is stand-up then this would be fine because I like it.
50BOLD: Black comedians in the industry are a small clique. Is there a lot of comradery?
Marsha: People give Black performers a bad rap. We say stuff like, "We should help each other out." We should do this and we should do that. It's been my experience that we do far more than people understand. A lot of people complain that we should reach back and help. There are people reaching back and pulling others up. I think we need to start giving credit, where credit is due! There are so many comedians working now because those who made it, reached back.
Comics like Cosby, Pryor and Redd brought to light how there were no Black people working behind the cameras, or in a crew. They wanted to see Blacks as agents, managers, etc. Unions eventually got busted; they used to be closed and only allowed you in if your relative was already a member. The people I named were just doing the same thing that the people before them did to help them up. Black entertainers in the industry pay it forward but we don't get credit for it.
50BOLD: Our 50BOLD audience is for African Americans age 50 and up and they are going to be so thrilled with this interview. I really appreciate it.
Marsha: I appreciate this too. I appreciate that there is a 50BOLD, it's another avenue that I'm glad exists. It is wonderful that there are so many different things, different outlets, different ways for people to get information and give it. I'm gratified and grateful that you asked me to this.
50BOLD: We are so happy that you are back on the block. We really missed you!
Marsha: Well, thank you. Hopefully, you won't miss me no more!
Marsha's hilarious Food Foreplay skit with Richard Pryor