Many sexperts agree that passion is better over age 50. Just think, the kids are either out of the house or have one foot out the door. You've pretty much hit that career ceiling, have a couple of dollars in the bank, are selective about what you eat, and try to keep tabs on your health. You're also much more relaxed, self-assured, opinionated, know what you want, and how to get it. At this stage of the game, you realize tomorrow is not promised, so you should grab every bit of happiness and excitement you can get your hands on and passion is one of them.
Check out these five tips on how to bring passion back in your relationship: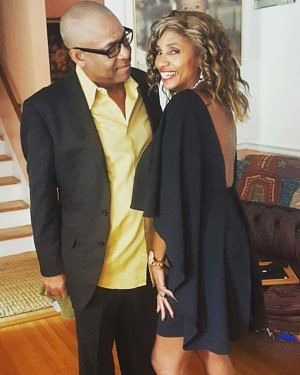 Hit the gym. Exercise increases blood flow to all the right places in the body which can lead to not only arousal but more intense orgasms. Try taking a yoga or cardio class, anything that is good for the heart is also good for the genitals. The Centers for Disease Control and Prevention recommends that we shoot for at least 10 minutes of exercise at a time. Strength training also has a positive blood flow effect for men and is a surefire way to help boost the production of testosterone.
Watch a little porn together. According to The Archives of Sexual Behavior, men who watched

porn

experienced a 35 percent spike in testosterone an hour to 90 minutes after viewing. The male subjects reported high levels of energy, happiness and of course, friskiness. Scientists say women are just as stimulated by porn as men. In a study conducted at McGill University, researchers monitored genital temperature changes to measure sexual arousal and found that when shown porn clips, men and women alike, began displaying arousal within 30 seconds; men reached maximum arousal in about 11 minutes, women in about 12.
Change up your sex routines. The same old, same old bedroom routines are a snore. Remember how it used to be when the lights went out? Dare to take it there again! Don't make love by rote, so if you typically have relations on a particular day, switch it up. Book a hotel room during the work week and go at it. Role-play, introduce

sex toys

, the sky's the limit when it comes to making your partner happy in the bedroom. Seduction works best when there is spontaneity. Deviating from a script is exciting, let your partner know you want to come up with new ways of reaching an orgasm.
Kiss! According to an AARP survey, 38 percent of older couples do not kiss passionately at all anymore. On the other hand, 74 percent of the happiest couples exchange passionate kisses at least once a week. Kissing bonds partners more deeply says Married At First Sight sex and relationship expert Pepper Schwartz, Ph.D., and co-author of The Normal Bar.
Enjoy Outercourse. Sex therapists agree that penetration and orgasm should not be the end all, be all. Cast aside all sexual inhibitions and try to invent new ways to bring pleasure to your partner without making intercourse and orgasm a goal. Instead, the object of this game should be to just love one another sensually via kissing, touching, erotic massage, licking, stroking, which takes away any and all performance stress.
Debra Herbenick, Ph.D., director of the Center for Sexual Health Promotion at Indiana University points out how couples should reflect back to those times when they were dating. "Sometimes, when people are first getting together, they spend time making out and touching each other long before they start having intercourse," Dr. Herbenick explained. "All too often, once intercourse becomes part of their routine, the rest fades away — which is too bad, considering how powerful touching can be."