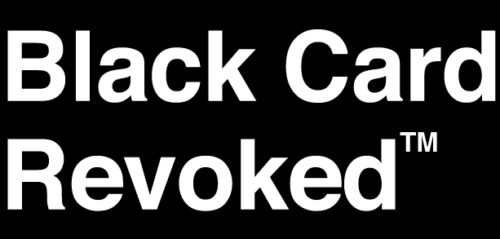 There are some Black folks who are downright a discredit to the race–embarrassing, shameful, pathetic. That's right, I said it! They bolt from our culture to embrace the white culture in an effort to seek acceptance. Some folks might refer to these turncoats as coons. And the coon of all coons was actor Samuel L. Jackson's character, Stephen, in the 2012 film Django Unchained, where he so convincingly portrayed the role of a house Negro during slavery times.
There are five people who have graduated with flying colors from Jackson's school of sell-outs. And now during Black History Month, we at 50BOLD have decided to revoke Black cards from the following folks: Omarosa Manigault-Newman, Ben Carson, Stacey Dash, Tim Scott, and Clarence Thomas because they are simply devoid of any racial pride.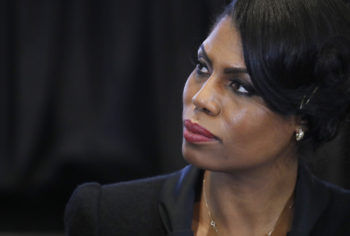 Omarosa Manigault-Newman
Persona non grata and now former White House flunky, Omarosa Manigault-Newman like her former boss, Number 45, is all about self. If something is going to benefit Omarosa, she's ALL in, even if it's to the detriment of the Black community. Reportedly, the Princess of Crass TV who is currently on an apology tour to try and salvage her rep, got booted from the White House for a litany of reasons. Methinks, however, that the kick to the curb probably had mostly to do with Omarosa's character. News sources have stated that the diva had made enemies in the White House as the result of her aggressive style and many viewed her as a distraction. It was said that she strived to be the only senior Black Republican in Trump's world but alas, the wicked witch has been canned.
Ding, dong!
How can we forget the fracas at last year's National Association of Black Journalists convention, where she was added to a panel discussion at the last minute. In true Omarosa fashion, she got into a shouting match with the panel's moderator Ed Gordon. After refusing to answer questions about Trump and defending his administration tooth and nail, a few disgusted audience attendees stood up with their backs turned to her, while others stormed out.
During an interview with ABC's Nightline, while Omarosa still held her White House position as director of communications for the Office of Public Liaison, the Trump surrogate's comment about her boss rubbed many of us the wrong way when she stated, "Trump is racial; he is not a racist."
Well, I'll be damned!
The woman is clearly, a self-serving schemer and probably only agreed to her current reality show gig, Celebrity Big Brother, not only for the money but to get back into the good graces of the Black community. Well, in the words of our beloved Good Morning America co-host, Robin Roberts, "Bye Felicia!"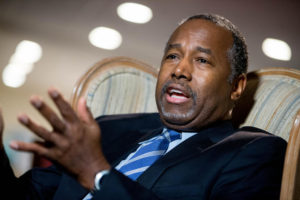 Dr. Ben Carson
A retired neurosurgeon turned politician, Dr. Ben Carson is the Secretary of Housing and Urban Development. And even before his new post, the good doctor has put his foot in his mouth more times than we can count! He once stated in a speech, "There were other immigrants who came in the bottom of slave ships, who worked even longer, even harder, for less."
Actor Samuel L. Jackson got fired up when he heard about Carson's comments and took to Twitter to vent…"Immigrants? In the bottom of SLAVE SHIPS??!! MUTHAFUKKA PLEASE!!!"
Carson called former President Barack Obama's health care law the "worst thing that has happened in this nation since slavery." And in GQ magazine, Carson compared Obama to a psychopath.
But wait, there's more!
In the wake of George Zimmerman's acquittal after he fatally shot African-American teen, Trayvon Martin, Carson was asked by Fox News Sunday, if whether racial profiling is really a threat to young Black men. And in his typical obsequious manner, he responded, "I don't think so."
WHA, WHA, WHAT!?
Uncle Ben may have been a brilliant surgeon once-upon-a-time but now, he appears to be a mindless and clueless Stepin Fetchit for his Massa in da Big House!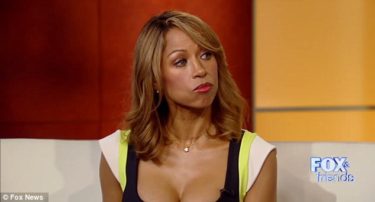 Stacey Dash
Actress Stacey Dash, a Republican, was a Fox News contributor for nearly two years. While at Fox News in December 2015, she was suspended after an on-air tirade about President Obama's speech on terrorism stating, "I didn't feel any passion from him. I feel like he could give a shit, excuse me, he could care less."  One of Dash's numerous faux pas was when she decided to tell millions of Fox & Friends news viewers that the celebration of Black History Month and the Black Entertainment Television (BET) network, are both counterproductive and racist endeavors, that should be eliminated:
"We have to make up our minds. Either we want to have segregation or integration. If we don't want segregation, then we need to get rid of channels like BET and the BET Awards and the [NAACP] Image Awards, where you are only awarded if you are Black. If it were the other way around we would be up in arms. It's a double standard. Just like there shouldn't be a Black History Month. You know, we're Americans, period. That's it."
Clueless!
Dash recently asked her Twitter followers if she should run for Congress, a move she is contemplating. Maybe she should have polled her followers to see if she should wear a muzzle!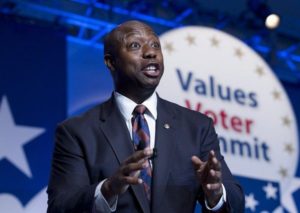 Tim Scott
You remember Tim Scott or Token Timmy, a much-deserved nickname that he has actually earned. The Black U.S Republican senator from South Carolina is clearly a token, who was positioned front and center on the White House lawn for a photo op. He was accused of being a "manipulated prop" with the other congressman to celebrate the passing of the horrific tax bill that is actually going to make the rich richer and leave the poor and middle class out in the cold.  Some have called Scott a house Negro and an Uncle Tom. He is the only Black Republican senator. The two Black Democratic senators are Cory Booker (NJ) and Kamala Harris (CA).
Scott became a senator in 2013. He was appointed by then-Governor Nikki Haley, after filling the seat vacated by Jim DeMint, who stepped down to join a Republican think tank.
Scott voted to confirm the ever-controversial Jeff Sessions as Attorney General and the clueless Secretary of Education Betsy DeVos. The appointment of these two people has negatively impacted the African-American community.
For shame!
Stevie Wonder can see that Scott is definitely tap dancing for white acceptance.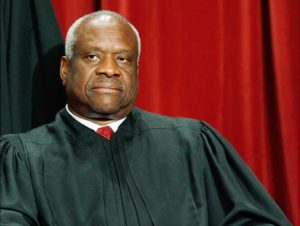 Clarence Thomas
Supreme Court Justice Clarence Thomas will never, ever get his Black card back! He has served on the Supreme Court for over 25 years. In June 2013, he helped dismantle a key provision of the Voting Rights Act. And Thomas does not mince words when stating time and time again that he would get rid of Affirmative Action if he had his way.
Justice Thomas also took issue with the notion that marriage equality restores dignity to gay people, and insisted that enslaved people kept their dignity. "Slaves did not lose their dignity because the government allowed them to be enslaved. The government cannot bestow dignity, and it cannot take it away," Thomas wrote in his dissent.
Now, if you go to urbandictionary.com, the description for Uncle Clarence reads as follows:
An African American who has improved his lot by kowtowing

to the white establishment; an Uncle Tom; an Oreo. So-called

Supreme Court Associate Justice Clarence Thomas is considered

a traitor to his race by many African Americans…the epitome of

coon who put the interests of white folks ahead of his own self-interest

and those of his people. Spike Lee has been quoted in the press as

saying, "Uncle Clarence Thomas is nothing but a bandana-wearing,

watermelon-eating Uncle Tom."
Bingo!
Thomas is known for keeping mum during oral arguments. He did utter a few words when asked several questions involving a gun rights case soon after Justice Antonin Scalia passed away nearly two years ago. However, afterward, the Supreme Court Judge just went right back to his usual practice of being silent on the bench.
It is just so disappointing how Thomas, who is ultra conservative, replaced the first African-American Supreme Court Justice Thurgood Marshall. It was Marshall, who founded the NAACP Legal Defense Fund in 1940 and he was the total opposite of Thomas, who opposes racial preference in college admissions and hiring. Thomas is also against drawing election districts to boost non-white candidates.
Currently, Thomas is the most powerful African American in government but in the words of the great poet Maya Angelou:
You may shoot me with your words,

You may cut me with your eyes,

You may kill me with your hatefulness,

But still, like air, I'll rise.
Justice Clarence Thomas and still, like air, we as a people, will continue to rise in spite of you!