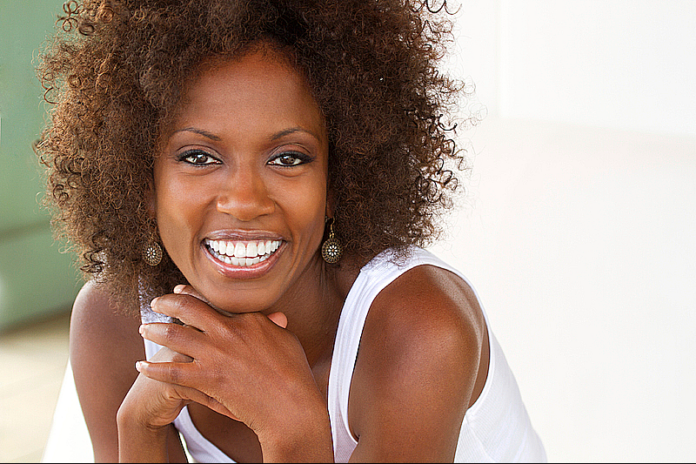 Whiter teeth appear to be all the rage these days and hopefully, it is a beauty trend that will stay put. Each year, Americans spend over $11 billion on teeth whitening and another $1.4 billion on at-home whitening products.
There are plenty of contributing facters that cause teeth to yellow and aging is certainly one of them. As we begin to age, our teeth naturally gain a cast ranging from yellow to brown as a result of years of accumulation. By our 50s, it is significantly more difficult to treat teeth that have yellowed.
As for the right way to get your smile to shine bright, there's no single option that's a one size fits all solution. You have to find a product that will work for you and your lifestyle. Know this, there is variability to the whitening results you'll receive from a product, since genetics, diet, oral hygiene habits, and medication all play a role.
All is not lost!
Keep optimism alive and know there are teeth whitening products that can help bring back that million dollar smile and a few of them are right over the counter.
Our 50BOLD staff tested a number of OTC whitening products and these are our top picks: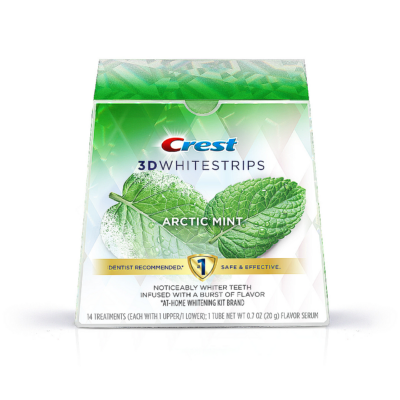 Crest 3D Whitestrips in Artic Mint–Our number one pick! The strips are infused with a fresh burst of mint, 30 minutes a day is all you'll need to devote to the 14-day process and you will actually see a noticeable difference within just a couple of days. Users report the product to be very effective, comfortable and leaves teeth feeling clean and refreshed. ($45, drugstores)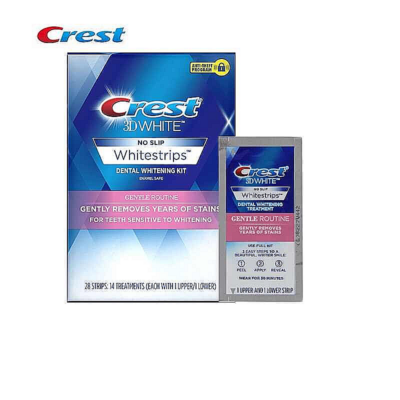 Crest 3D No-Slip Whitestrips Gentle Routine–a milder whitening solution for those with sensitivity. Rejuvenate years of a lackluster smile with a product that delivers professional-level results in the convenience of your home. Users report the product to be non-irritating, adheres well to teeth, works quickly, and comes off easily. ($45, drugstores)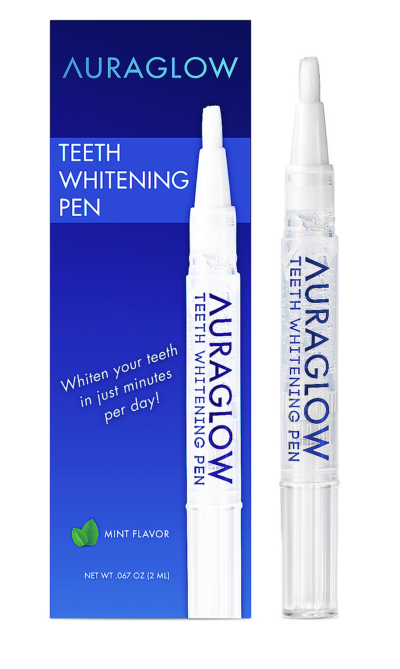 AuraGlow Teeth Whitening Pen–is a portable whitening pen that contains a mint-flavored whitening gel that can be directly applied to your teeth one to two times per day. Simply paint the gel directly onto the surface of your teeth. You'll have to stay smiling for 60 seconds as the gel dries—and avoid eating or drinking for one hour post-application—but you'll start seeing results. Users report no tooth sensitivity and decent results but operating the pen proved to be frustrating at times. ($20, Amazon)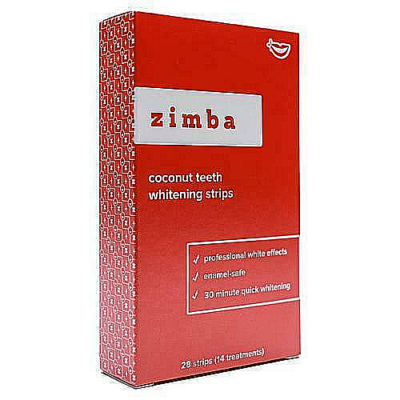 Zimba Professional Teeth Whitening Kit–uses all-natural flavors in their premium-grip whitening strips enhanced by either coconut oil or mint fragrance (you choose the flavor) for a great-tasting treatment without artificial sweeteners. Zimba is also gentle enough for sensitive teeth. Users report a pleasant taste, effectiveness, zero sensitivity, and affordable price point. ($25, Amazon)