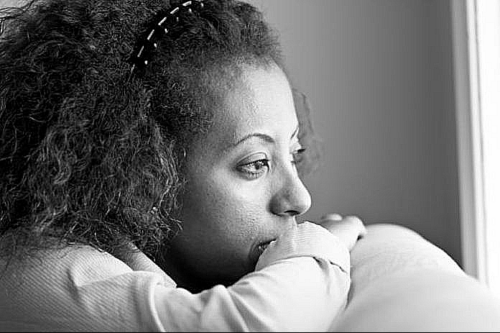 Robin Cox, 53, lost her 60-year-old husband Randy over a year ago after a battle with uncontrolled diabetes. The Baltimore, Maryland resident admits she has since become a recluse of sorts. After being married for 24 years, Cox feels she is now pretty much a solo act. The union did not produce children, and although Cox is still employed as a human resources administrator, she just can't fathom hanging out with coworkers on fun after work outings or socializing with her coupled friends. "My husband Randy and I did everything together. He was truly my world, and now I don't know how to connect with people on a social level anymore. I feel as if I'm a fish out of water," says Cox. "On some level, I think I might be ready to start getting out again, but I just don't know what to do."
Cox is, unfortunately, part of a growing trend of middle-aged folks, who have lost a mate and decided not to press the reset button of their lives. These newfound loners have chosen not to embrace their new existence and move forward. According to experts, social isolationists have not only dug a hole for their loved one but are also digging one for themselves. Statistics state that on average, 75% of the survivor's support base is lost following the loss of a spouse or significant other.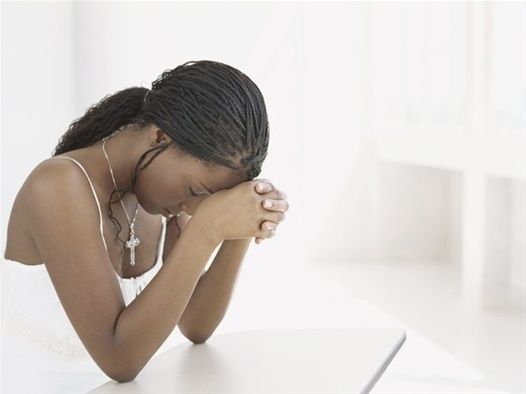 Surprisingly, a lack of friends is also as harmful to your health as smoking up to 15 cigarettes a day—and double that of obesity, according to a study of more than 1,000 people age 70 and older done over a 10-year period that was published in the Journal of Epidemiology and Community Health. The Public Library of Science or PLOS also conducted a study where they followed over 300,000 people from around the globe and discovered that those with close relationships were more likely to be alive at the conclusion of their investigations.
Socializing also helps keep you mentally fit, however, there are some levels of social engagement that work better than others. "Research has long supported the idea that strong social bonds strengthen people's mental health. But this is the first look at the role that the type of communication with loved ones and friends plays in safeguarding people from depression. We found that all forms of socialization aren't equal. Phone calls and digital communication, with friends or family members, do not have the same power as face-to-face social interactions in helping to stave off depression," according to Alan Teo, M.D., M.S., lead author, assistant professor of psychiatry at Oregon Health & Science University, and researcher at the VA Portland Health Care System.
Dr. Teo and his colleagues followed more than 11,000 subjects aged 50 and older and found that having little face-to-face social contact nearly doubles your risk of having depression two years later. Study participants who met up with family and friends at least three times a week had the lowest level of depressive symptoms two years later. The researchers found that among adults aged 50 to 69, frequent in-person contact with friends reduced subsequent depression. In contrast, adults 70 and older also benefited from in-person contact with children and other family members.
Clinicians all agree that humans are, for the most part, wired to be social. The journey towards moving on after the death of a partner might be easier for some than for others. Grief counselors also agree that at some point, widows and widowers need to plan their re-entry into life and make it meaningful again. After the loss of a loved one, reinvention should not be their goal according to the counselors, only personal growth; they should choose to live their happiest lives.
If you've been grieving for quite some time and are still not ready to date, you might want to form a few new social ties. Here are some tips on how to rebuild your social life:
Volunteer—There is absolutely no shortage of volunteer opportunities everywhere you look. Check out hospitals, disaster relief aids, museums, community theaters, libraries, the sky is the limit as far as volunteering.
Gym—Exercise is a great way to not only get in shape physically but mentally. Try a fitness class to meet new people and afterward, strike up a conversation with a few participants, maybe invite them out for coffee or a healthy smoothie.
Dog parks—Got a poochie? A dog park is a great way to strike up a convo with another owner who loves their four-legged friend as much as you adore yours.
Take a class—Check out your local high school or library as they tend to offer free or low-cost adult classes on a variety of subjects.
Book clubs—Love reading? Book clubs are a great way in which to meet and form lasting friendships.
Wine clubs–These social gatherings are ideal for wine enthusiasts. You can join casual get-togethers to toast your passion for the grape and to make new connections. Check out local wine shops as they typically have info about clubs.
Meetup.com—This website can connect you with local groups in your area whose interests run the gamut from classic movies, to travel, to dance, to hiking!
Church—Try joining the various clubs that are sponsored by a place of worship and break that stigma of loneliness in the name of the Lord!