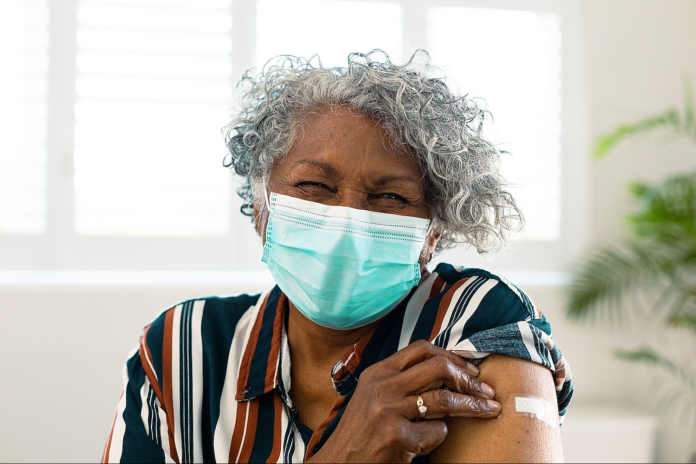 The latest COVID-19 booster, the bivalent mRNA vaccine, rolled out last month to target the ever-evolving Omicron, which is now the dominant strain of the virus. The updated COVID vaccine booster is available for those who have received their preliminary vaccine.
The vaccine includes components of the original virus strain and the Omicron variants (BA.4 and BA.5). The Biden administration is making 160 million booster shots available free of charge through pharmacies, doctor's offices, clinics, and state health departments. Since the virus that causes COVID-19 changes over time, to keep your protection up to date, it is strongly recommended that you receive an updated COVID-19 vaccine bivalent booster. 
For those curious minds who want to know all about this latest booster, here you go! 
Do vaccines take on more than one virus? 
Multivalent vaccines are nothing new and have existed for eons. These are the kinds of vaccines that take on more than two types of viruses. Influenza or flu vaccines are quadrivalent and take on four different strains of flu. The pneumococcal polysaccharide vaccine (PPSV23) zeroes in on 23 types of bacteria that cause pneumococcal disease, protecting against ear infections, sinus infections, meningitis, and bacteremia. 
The current COVID-19 vaccines and boosters that are considered monovalent only target the original virus that hit in 2019. The FDA authorized bivalent formulations of the Moderna and Pfizer-BioNTech COVID-19 vaccines for use as a single booster dose.
The Moderna COVID-19 vaccine bivalent is authorized for use as a single booster dose in individuals 18 years of age and older. The Pfizer-BioNTech COVID-19 vaccine bivalent is authorized for use as a single booster dose in individuals 12 years of age and older. 
The bivalent booster is a combo that contains half of the original vaccine recipe and half of the protection against the newest omicron versions, BA.4 and BA.5, which are considered the most contagious yet. 
Any side effects from the COVID bivalent booster? 
Some folks have reservations about the new bivalent vaccine. But according to Dr. Paul Offit, director of the Vaccine Education Center at Children's Hospital of Philadelphia and member of an independent advisory group to the U.S. Food and Drug Administration. "Biologically, I just wouldn't expect the side effects, severity, or the safety profile of the shots to be different from the current mRNA vaccines and boosters." 
The FDA states that those who receive the bivalent vaccine "may experience side effects commonly reported by individuals who receive authorized or approved monovalent mRNA COVID-19 vaccines."  
Among the side effects of study participants who received the shots most reported were: 
pain, redness, or swelling where the shot was administered

 

fatigue

 

headache

 

muscle pain

 

joint pain

 

chills

 

swelling of the lymph nodes in the arm where the shot was given

 

nausea or vomiting

 

fever

 
The side effects were similar for both Moderna and Pfizer's vaccines and largely mirrored expected side effects for earlier doses.  
The CDC stated that the side effects of the third shot were also "similar to that of the two-dose series." 
The most common symptoms then included fatigue and pain at the injection site, but "most symptoms were mild to moderate." 
As with previous doses of the vaccine, the CDC notes that "serious side effects are rare, but may occur." 
Do you really need the bivalent shot, and how long should you wait before receiving it?
Even if you've been infected with COVID-19 in the past year and/or received the prior series of primary vaccines and boosters, you should get a bivalent Omicron shot. Doing so will give you broader immunity against COVID and also help limit the emergence of other variants.
The bivalent vaccine is most effective when given after a period of time has passed between your last shot and the new one. A 2-to-3-month waiting period is the minimum, but some evidence suggests extending it out to 4 to 6 months might be good timing.
Again, the bivalent vaccine is authorized for use as a booster dose and NOT as a primary vaccine series dose.
Can you get a flu shot and a COVID booster?
Absolutely! As a matter of fact, scientists are expecting a 'twindemic' this fall or a surge of overlapping COVID-19 and influenza, so getting vaccinated, especially for those in high-risk groups, is the best defensive move.
Should masking and social distancing stop after receiving the bivalent vaccine?
Heck NO! Even if you are vaccinated and boostered, continue to mask up, steer clear of crowded indoor spaces with folks whose vaccine status is unknown, and take other precautions against getting COVID-19. The risk of infection is still ever-present so if you are in a high-risk group or are taking care of elderly loved ones, practice staying safe.
If you need to find a facility that will provide the vaccines visit Vaccines.gov for locations nearest you.