Television in the 90s had more than its fair share of sitcoms. After going through our daily grind of working 9-to-5, taking care of kids, and trying to keep up with all else, oh, how we looked forward to getting our laugh on watching Martin Lawrence act a lovable fool on his show Martin.
Lawrence, who played Martin Payne, and his zany exploits were hilarious. The comedian and his costars–Tisha Campbell (Gina), Tichina Arnold (Pam), Carl Anthony Payne (Cole), and Thomas Mikal Ford (Tommy) all brought the funny on a grand scale. Martin truly held a prominent place in African American culture in the 90s. The show was a success from its start, averaging north of 11 million viewers in its first season.
Ford's character, Tommy, was one of Martin's best friends. He was straight-laced, smooth, charming, and a lady's man. Tommy's mysterious employment status became a running joke on the show. Fans never saw Tommy at work, nor did he ever explain what type of work he did, despite appearing as if he got paid extremely well at whatever his profession.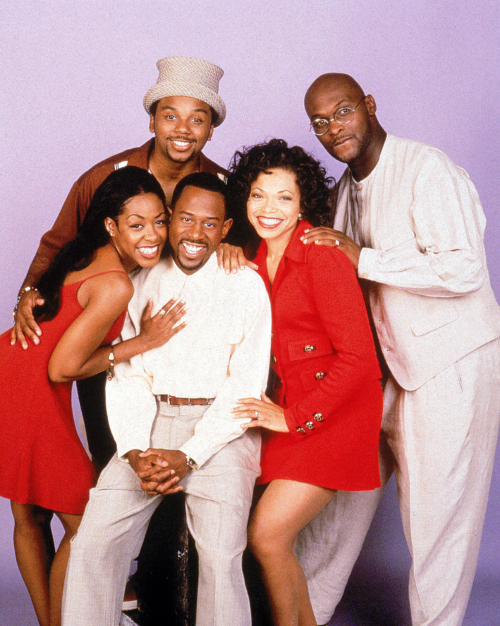 Sadly, Ford, a crucial figure in the ensemble cast passed away in 2016; he was only 52.
Thomas Mikal Ford was born on September 5, 1964, in Los Angeles, California. He was raised by his mother, a school secretary, and his stepfather, a pipe fitter. Ford initially wanted to become a preacher but instead, took drama lessons performing in many of his high school plays. After graduating high school he first enrolled at Long Beach City College where he earned an Associate of Arts degree. Ford then transferred to the University of Southern California, where he graduated with a Bachelor of Fine Arts degree in acting.
Ford's early acting credits include an appearance in the 1989 film Harlem Nights starring comedy legends Eddie Murphy, Richard Pryor, and Redd Foxx. He had small roles in the films Nasty Boys (1989), Q&A (1990), and Uncle Buck (1990). Ford also appeared on such popular TV shows as A Different World, The Flash, and MacGyver. Ford was lauded for portraying the character of Tommy Strawn on Martin. The role truly established the performer as a comedic actor. The chemistry amongst the ensemble cast was perfection. And Ford's role eventually garnered him an NAACP Image Award in 1996. Even though Tommy's seemingly lack of employment became a running joke on the show that lasted five seasons, his actual profession on the show was later revealed in a BOSSIP podcast with Campbell:
"Tommy really did have a job, I'll give you a hint," she said before diving into the revelation. "The woman I was gonna fight, she was Martin's teacher played by Beverly Johnson. In that episode is the first time you hear about Tommy's actual job. So, Tommy talks about him being in the Boys & Girls Club. He was a counselor at the Boys & Girls Club; that's what he did for a living."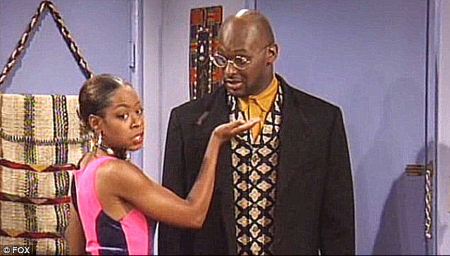 The Martin show ended unexpectedly in 1997 when Campbell charged Lawrence with "repeated and escalating sexual harassment, sexual battery, verbal abuse, and related threats," according to People magazine. The suit was settled out of court.
In a January 2020 interview with GQ Magazine  Lawrence stated:
"It was all a lot of bullshit and, just whoever's side it was, it was bullshit," he said, adding that the two never spoke about the lawsuit. "We don't need to talk about something that just didn't happen."
After Martin ended, Ford did guest stints on various popular television shows such as New York Undercover, The Jamie Foxx Show, and The Parkers. Ford's final film, Switching Lanes, which he directed was released on video in 2017. The film featured Terri J. Vaughn and Marla Maples (yep that Marla). The father of two always had a passion for helping at-risk youth. He was a motivational speaker and wrote a series of children's books endorsing the importance of avoiding drugs and violence. Ford was also a spokesman for Drama Therapy, hosting workshops for problem youths in an effort to show them ways to use acting as a stepping stone towards a career.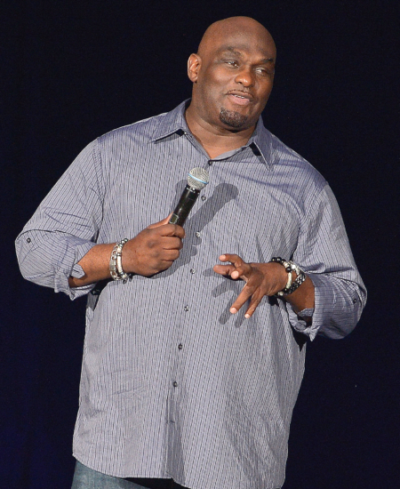 On September 28, 2016, Ford underwent knee replacement surgery. Two weeks after his surgery, on October 12, 2016, Ford would pass away in an Atlanta hospital after being placed on life support for a ruptured aneurysm in his abdomen. He left behind his two children, Thomas and Madison, and his girlfriend, model/actress Viviane Brazil.Martin will forever have a presence in our hearts as the reruns of the unbreakable bonds between the characters continue to make us, and new generations of fans laugh.
The reruns of
What is your favorite Tommy memory?