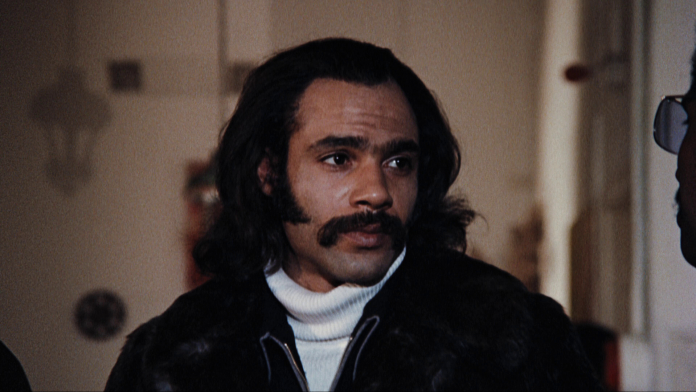 It was the summer of 1972 and I had just turned 12. My older brother Mark, who was 16, could not wait to see the summer's hottest blaxploitation breakthrough, Super Fly, starring that oh-so-easy-on-the-eye, Ron O' Neal. The film told the story of Youngblood Priest, a New York City-based cocaine dealer who wanted to get out of the drug game. The movie also featured a dynamic and powerful soundtrack by the ever-soulful Curtis Mayfield, which still lives on today.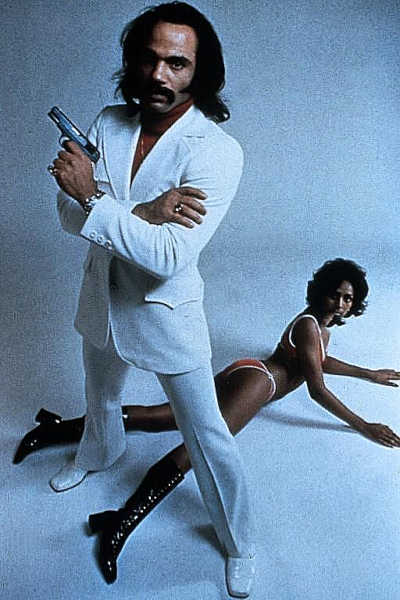 Ron O'Neal was born on September 1, 1937 in Utica, New York. Later, his family moved to a working class neighborhood in Cleveland, Ohio. Ron's dad, Ernest, was a factory worker who was once a jazz musician. Mom, Eunice, was a homemaker. Ernest died when Ron was 16 years old. Six months after Ernest passed away, Ron's brother, who worked as a truck driver, was killed in an accident. Following these tragedies Eunice found work in a hospital in order to support her family. 
Upon graduating high school, Ron attended Ohio State University for one semester. While on campus, he discovered a love for theatrical acting. Ron eventually joined the Karamu House company in Cleveland, Ohio, working with the oldest African-American theater company in the U.S. from 1957 until 1964. Ron appeared in such plays as Kiss Me Kate, A Streetcar Named Desire and A Raisin in the Sun, working all the time as a housepainter to make ends meet. 
In 1964, Ron moved to New York City to teach acting classes in Harlem while working in off-Broadway productions. In 1970, he was "discovered" after appearing in Charles Gordone's Pulitzer Prize-winning play, No Place to Be Somebody. The moving performance earned him an Obie Award, Drama Desk Award, Clarence Derwent Award, and the National Theater Award. In 1971, Ron was contacted by a screenwriter friend who thought he'd be perfect for a part he had in mind. The movie's plot centered around a cocaine drug dealer who wanted to leave his life of crime. It had an all-Black cast and was shot on a starvation budget. The film was Super Fly which became an unexpected box-office smash. 
Ron received both praise and criticism for his performance. And there was even talk of an Oscar nomination. But the criticism proved too much as he later said, "..the press thought I was some n****r off the street who made a movie about his own dissolute life. I never used drugs in those days. And my film was about a dealer who quit selling drugs and got out of that system. Still, the negative press soured my career and, eventually, it soured me." 
Those 70s blaxploitation era action sheroes and heroes of the large screen were superbad to the bone! Many of the movies were not crème de la crème productions, but promoted a newfound sense of Black empowerment and struck a real chord with African-American moviegoers. 
The term blaxploitation first appeared in the wake of Super Fly's release. By 1976, there were at least 200 films of the blaxploitation genre, most with an underlying element of gratuitous violence coupled with a Black-vs-white dichotomy. Many blaxploitation era stars came out of these cliché-ridden, low-budget films that were hugely celebrated like Ron O'Neal, Pam Grier, Fred Williamson, Richard Roundtree, and Tamara Dobson.
Despite the popularity of the blaxploitation films, there were many who thought that the imagery and violence depicted in them were toxic and stereotypical representations of the African American community. The NAACP joined forces with the National Urban League, and the Southern Christian Leadership Conference to eventually form the "Coalition Against Blaxploitation." This organization called for an end to the genre by the late 70s and was successful in doing so. 
Super Fly which was directed by Gordon Parks, Jr., grossed a whopping, and so unexpected, $30 million at the box-office. And the backlash didn't stop Ron from stepping behind the camera to direct and star in the film's sequel, Super Fly T.N.T., released in 1973. The film was critically panned and faired poorly at the box-office. 
Sadly, Ron would spend the rest of his career trying escape the Super Fly stereotype that was attached to his name. The handsome performer fought hard to prove he was a Broadway actor who had inadvertently been stereotyped as a drug dealer. Roles that came down the pike for Ron were mediocre at best and were typically films released directly to video.
Ron would forever be typecast as Priest. 
Ron returned to Broadway in 1975, replacing Cleavon Little in Murray Schisgal's, All Over Town, directed by Dustin Hoffman and was Othello at Connecticut's American Shakespeare Festival in Stratford in the 70s. He'd also been Macbeth and Petruchio in the Taming of the Shrew. Ron played supporting roles in a number of films such as Brothers (1977), and in a three-part TV miniseries called The Sophisticated Gents (1981), starring Thalmus Rasulala, Bernie Casey, Dick Anthony Williams, Raymond St. Robert Hooks, Rosey Grier, and Paul Winfield. 
The suave performer also guest starred on various sitcoms throughout the 80s and 90s in series like Murder She Wrote, Hill Street Blues, Bring 'Em Back Alive, and The Equalizer. In 1996, Ron appeared in the film Original Gangstas with fellow blaxploitation legendary actors Pam Grier, Fred Williamson, Jim Brown, and Richard Roundtree. 
The light complected man with swoon-worthy looks, naturally straight hair that fell wavily down almost to his shoulders, and who had women salivating back-in-the-day, passed away on January 14, 2004, after a long battle with pancreatic cancer. He was 66 years young.