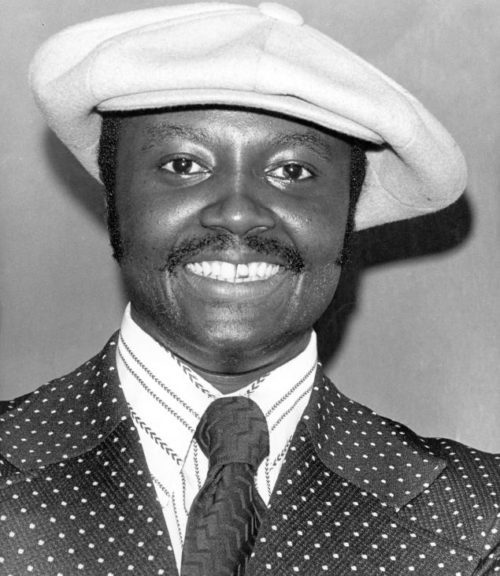 The phenomenal career of 70's singer, Donny Hathaway, whose brief reign during the true golden era of R&B music has continued to bring the joy, pain, and drama of soul music to those who remember him. Whenever I hear one my favorite cuts, A Song for You, from Donny's 1971 self-titled album, I am transported back to a time when I'd be playing outside with friends on balmy summer nights free of school, teachers, and tests. We could hear Donny's plush, velvety voice billowing out of the 8-track player speakers belonging to a nearby neighbor, his voice filling the darkness with its gentle, soulful goodness. Donny's lyrics in A Song for You expressed true introspection while avoiding drippy tendencies; it was a perfect mix. I even remember the song's album cover where Donny is sporting his trademark Big Apple cap…
I've been so many places in my life and time
I've sung a lot of songs
I've made some bad rhymes
I've acted out my life in stages
With ten thousand people watching
But we're alone now
And I'm singing this song to you

I know your image of me is what I hoped to be
I treated you unkindly
But darling can't you see
There's no one more important to me
Baby, can't you see through me?
'Cause we're alone now and I'm singing this song to you
The man who was blessed with the rare talent of being able to play the piano and sing simultaneously, while causing the two to appear independently of one another was born in Chicago, Illinois on Oct 1, 1945, to a single mom.
Donny was raised by his devout, church-going grandmother in the projects of St. Louis; this was the woman he once told that he could hear beautiful music in his head but he could not yet play the piano. So as early as age three, Donny not only began studying the piano but singing in the church choir. He was such an inspired prodigy on the piano, and this gift eventually led him to a music and fine arts full scholarship at Howard University in Washington, D.C.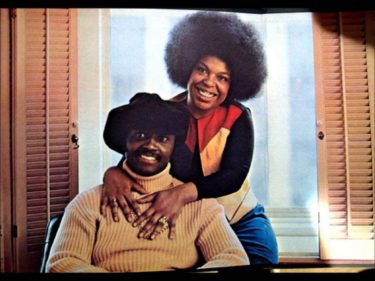 While a student at Howard, Donnie met songstress Roberta Flack and the two of them would go on perform musical magic with ever-timeless duets. He left the famed D.C. university before graduating to pursue a musical career.  After gigs as a singer and musician at various nightclubs, Donnie was tapped by singer-songwriter Curtis Mayfield to write and produce songs for his record company Curtom Records. While at the famed record label, Donnie worked with the likes of such stellars as Aretha Franklin, Jerry Butler, and The Impressions.
In 1970, Donnie then signed with Atco Records where he released his first single, The Ghetto, Part 1 from his debut album Everything is Everything, the song put him on the map and sealed his status as a soulful singer. Just a few months later, Donnie recorded his forever holiday classic, This Christmas, which became the official Christmas anthem for Black America. Even though countless musical artists have tried to cover the Christmas song, not one rendition has, thus far, eclipsed Donnie's soulful depth.
Donnie released his second album which was self-titled a year after his debut and this included the cuts, He ain't heavy; He's my brother, as well as, A Song for You. Donnie released his third album with his friend Roberta Flack. This million-selling duet album garnered critical success and featured the classic, Where is the Love, which secured a well-deserved spot on Billboard's Hot 100 songs of all time list.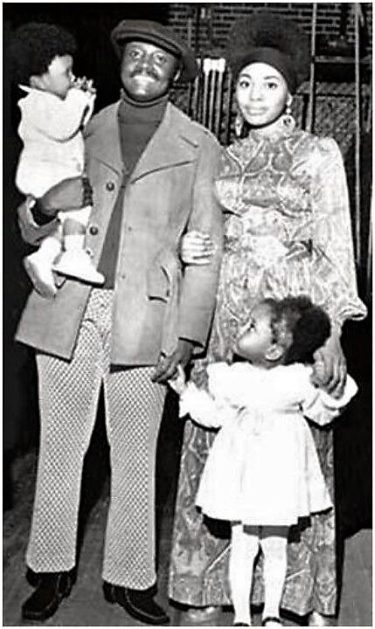 Donnie followed this flurry of work with some contributions to soundtracks, along with his recording of the theme song to the famed 70's TV series, Maude. He also composed and conducted music for the 1972 soundtrack of the movie, Come Back Charleston Blue.
In his personal life, Donnie had married fellow Howard University classmate Eulaulah, the union produced two daughters Kenya, and R&B songstress Lalah Hathaway. He also had a third daughter, Donnita, from a relationship he had while separated from his wife. It was at the height of Donnie's illustrious career that he began to suffer from bouts of depression. He was diagnosed with paranoid schizophrenia that reportedly resulted in his having to ingest as many as 14 pills, two to three times a day, to control his mental state. Donnie's fragile mental state also required several hospitalizations in an attempt to stabilize his erratic behavior.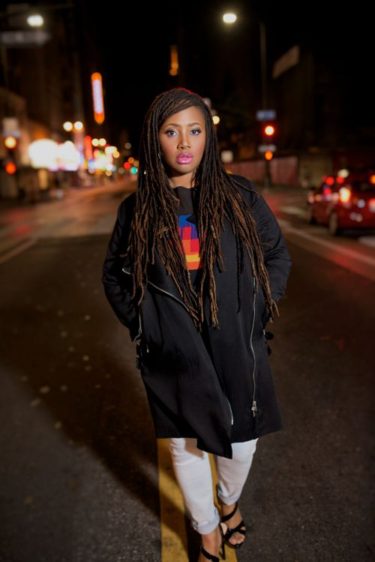 Donnie's final album "Extension of a Man" was released in 1973, it contained the spectacular ballad, Someday We Will All Be Free, a song that made him weep upon listening to its final mix. Unfortunately, Donnie's mental health struggles alienated his dear friend Roberta causing them to put their friendship on hold for several years. The pair did not reconcile until 1978 when they once again, created music magic with their R&B hit duet, The Closer I Get to You on her album, Blue Lights in the Basement.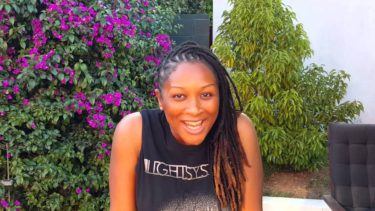 Donnie's final recording session was on January 13, 1979, where his erratic behavior brought an abrupt end to a recording session. Later that night, he was found dead, his body sprawled out on a sidewalk outside New York City's Essex House where he had been residing. According to police reports, Donnie's body showed no signs of struggle, and the glass from the window in his room had been removed; investigators determined that he had committed suicide.
Donnie was only 33 years old.
The news of Donnie's death sent many into a tailspin. Roberta was reportedly devastated upon hearing that her longtime friend had unexpectedly passed away. Many found it too hard to accept that this musical genius had ended his very short life by plunging 15 stories to his death. The music community's crème de la crème attended Donnie's funeral to pay their respects, and the Rev. Jesse Jackson delivered the eulogy.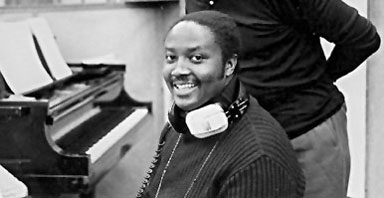 After Donnie's death, critics described him as a pre-eminent soul-stirrer of the 70's. He is often referred to as one of the last great classic male singers of our time. Donnie's life, while brief, will always be a reminder of a simpler time in our lives, and we will never forget the man with the Big Apple hat, and boyish grin, who imbued the most straightforward lyrics with an unrivaled soulful depth.
"We love you, Donnie…"