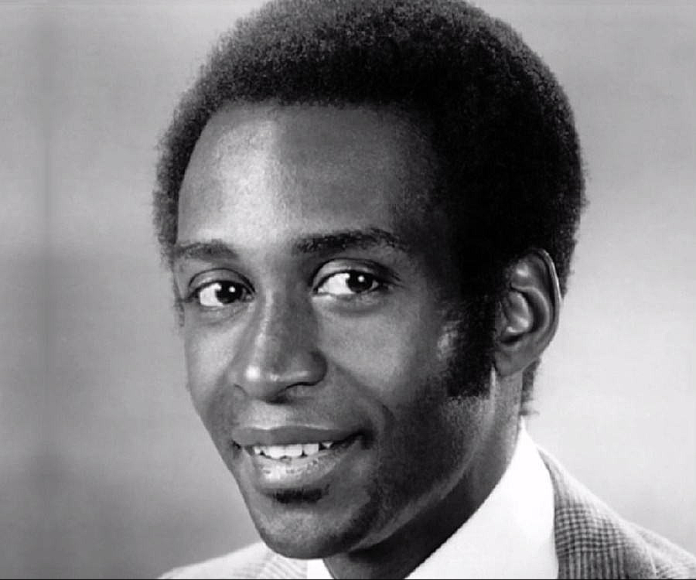 It feels as if we've been on COVID lockdown forever! So many of us have binge-watched everything on Netflix there is to see. Recently, I decided to revisit some of my favorite 60s and 70s films. As I perused my DVD collection, I came across the film Blazing Saddles released in 1974 and starring the late actor Cleavon Little. Since I only remembered snippets from the film, I decided to view it again.
Watching Blazing Saddles nearly 45 years later really gave me a better appreciation of the wacky western. Cleavon played the role of Sheriff Bart who was hired to save a redneck town. At the time I viewed the film, which was written and directed by masterful filmmaker, Mel Brooks, I was a tween and did not understand the whole point of the movie.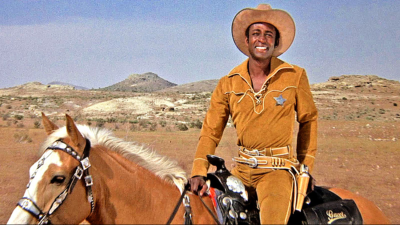 A lot of old westerns ignore, or even endorse, the rampant racism of the historical period in which they take place. Blazing Saddles deconstructed this aspect of the western by un-whitewashing the whitewashed western myths. Not only does Blazing Saddles shed a light on the prejudice ignored by previous westerns; it pointed out the absurdity of that prejudice. The film was truly groundbreaking in that it satirized racism. Cleavon carried out his task of relentlessly lampooning the genre.
Cleavon Jake Little was born on June 1, 1939, in Chickasha, Oklahoma to parents Malachi and DeEtta Jones Little. He was one of five siblings. In 1953, the family relocated to San Diego, California where Cleavon attended Kearny High School. He participated in many high school drama productions and in 1957 earned his diploma.
Upon graduating high school, Cleavon first attended a city college for three years. He then enrolled at San Diego State University and in 1965, earned a Bachelor of Arts degree in speech therapy with a minor in dramatic arts. Even though Cleavon's first job was as a developmental disabilities speech teacher, he longed to pursue his dream of acting.
Cleavon stumbled across an opportunity that was too good to pass up. He entered a nationwide competition talent search for actors on the rise that was sponsored by ABC Television. The gifted performer was one of the sixteen out of 25,000 applicants selected to receive a full scholarship to the prestigious Academy of Dramatic Arts in New York City. Cleavon worked hard while at the academy and received the organization's highest honors when he graduated in 1967.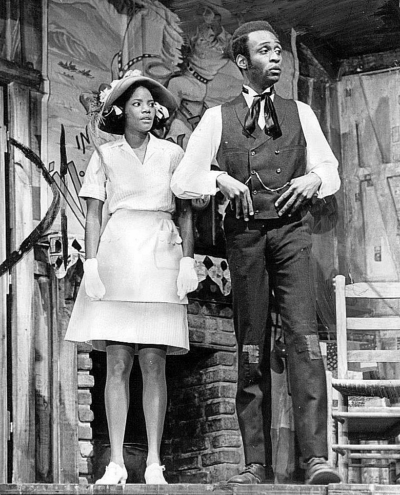 Stage work came pretty regularly for Cleavon. He appeared in quite a few off-Broadway productions from the mid-to-late 60s. Cleavon's biggest break was in 1970 when he was given the lead in the Ossie Davis production of Purlie co-starring Melba Moore. The role garnered him a Tony Award for Best Actor in a musical as well as the Drama Desk Award for Outstanding Actor.
On the big screen, Cleavon had memorable roles in such films as What's So Bad About Feeling Good? (1968), Cotton Comes to Harlem (1970), Greased Lightning (1977), FM (1978), Scavenger Hunt (1979), and Once Bitten (1985). I will never forget Cleavon's 1971 film role in the pilot of one of my favorite Christmas movies, The Walton's, The Homecoming: A Christmas Story (1971) where he played Hawthorne Dooley, a preacher. Altogether, the busy actor appeared in seventeen movies from 1971 to 1991.
Cleavon will, however, be forever remembered as the slick-talking Sheriff Bart. The role was originally slated for Richard Pryor who had co-written the script with Brooks. The studio executives, who were jittery about Pryor's reputation and reported drug use, decided instead to go with Cleavon for the role of Sheriff Bart. Blazing Saddles has been deemed one of the funniest and most successful comedies of all time and was nominated for three Academy Awards. Cleavon also received a BAFTA Film Award nomination in 1975 for being the Most Promising Newcomer to Leading Film Roles.
During the 70s, Cleavon appeared in various Broadway plays Narrow Road to the Deep North (1972) and All Over Town (1975) which was directed by Dustin Hoffman. He also guest starred on a number of popular TV shows–Police Story (1975), The Rockford Files (1977), The Love Boat (1980), and Fantasy Island (1981). He also garnered an Emmy nomination for a guest appearance on his former Broadway co-star Judd Hirsch's TV comedy series Dear John.
In 1985, Cleavon would make a successful return to Broadway starring with Judd Hirsch in the critically acclaimed show, I'm Not Rappaport. The play won three Tony Awards. Three years later, Little played a powerful Frederick Douglass in the TV miniseries Lincoln.
Cleavon continued to appear in films and on TV throughout the 80s and early 90s. He made his final television appearance in 1992 on the series Tales from The Crypt.
Throughout his adult life, Cleavon had dealt with a series of digestive problems. On 0ctober 22, 1992, Cleavon passed away from colon cancer; he was 53. He left behind a daughter Adia Millett-Little and sister DeEtta Little, who sang vocals on some tracks for the Rocky movies including Gonna Fly Now also known as the Theme from Rocky.
Cleavon was given a posthumous star on the Hollywood Walk of Fame on February 1, 1994. The Cleavon Little Scholarship was created through a campaign led by alumnus Judd Hirsch that provides assistance to minority students in memory of the performer. The endowed scholarship was set up in his name also in 1994.