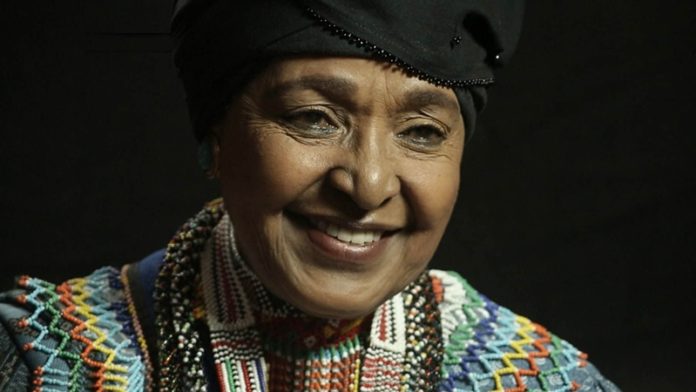 It was a Friday evening in October 1990. I was working at Essence magazine. That night the publication was honoring noteworthy women at the Fourth Annual Essence Magazine Awards at New York City's famed Radio City Music Hall. One of the six outstanding women being honored was Winnie Madikizela Mandela, the prominent South African anti-apartheid activist and the wife of Nelson Mandela. Most of us thought she would not be attending the event because she lived thousands of miles away in South Africa. When her name was called and she appeared on stage, the audience roared in an explosion of pride and solidarity. Winnie received a standing ovation for several minutes.  When she concluded her eloquent speech, she led us with vigor, fist up, demanding our reciprocity when she chanted…"Amandla" (power)!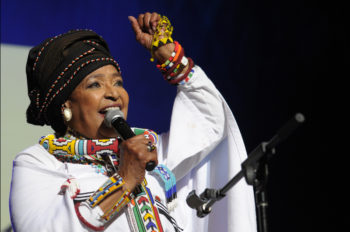 This was the awe-inspiring energy of Winnie Mandela…Warrior Queen! Sadly, Winnie Mandela passed away on April 2 at the age of 81. A Sowetan newspaper's headline befittingly read: The Spear Has Fallen. Winnie's fighting spirit was no more.  And a fighting spirit she was. Resistant, uncompromising, Winnie was, in fact, more of a defiant spitfire than her husband Nelson. She once stated:
"I cannot forgive him (Nelson Mandela) for accepting the Nobel Peace Prize with his jailer de Klerk. Hand in hand they went. Do you think de Klerk released him from the goodness of his heart? He had to! The times dictated it, the world had changed."
Winnie was a young social worker when she met Nelson who was 18 years her senior. They married in 1958. Ms. Mandela had to raise her two daughters alone, while Nelson spent 27 years in prison for standing up against a government that was committing egregious human rights abuses against Black South Africans.
A committed freedom fighter, she was not immune to the suffering, torturous assaults that ensued with the struggle for liberation. The same year in which she married Nelson also marked the beginning of her encounters with the security police. Winnie was detained, imprisoned oftentimes in solitary confinement, harassed, and threatened by government authorities; she was held in detention for more than two years and was denied certain personal freedoms.  In 1976, the year of the Soweto riots, she was banished from her Orlando home to Phatakahle, a remote Black township of about five thousand residents located in a province called Orange Free State.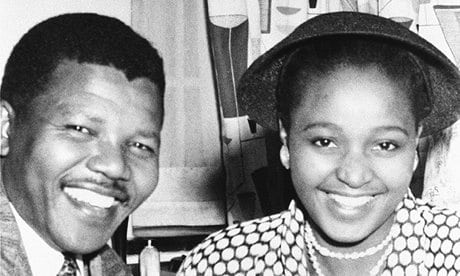 Once her home was firebombed, an act of terrorism she blamed on the disgruntled government. Those in power tried unceasingly to break her spirit through physical and mental torture.
The oppressors who branded her an enemy of the state would, on several occasions,  renege on their promise that she could see her two young daughters.  A situation that would be torturous for any mother, yet Winnie forged on.
The government, however, failed to realize that they were dealing with a true warrior spirit who could not be broken. Winnie once proclaimed:
"The years of imprisonment hardened me… I no longer have the emotion of fear… There is no longer anything I can fear. There is nothing the government has not done to me. There isn't any pain I haven't known."
Winnie, "the Mother of the Nation," embodied dignity, strength, courage, and unapologetic fierceness. There was once talk that she should have been president of South Africa but misogynists in the ruling ANC had prevented her from taking her rightful place as the nation's leader. Despite all of the obstacles placed before her, she was elected as president of the country's African National Congress (ANC) Women's League and also served as a member of her nation's Parliament. However, Winnie's accomplishments did not come without controversy including convictions for kidnapping, fraud, and gross violations of human rights.
The spear has fallen indeed.
Winnie was the voice of the voiceless, a champion of justice and equality, a freedom icon. Though this radiant light has been extinguished, her legacy will forever blaze on and on.