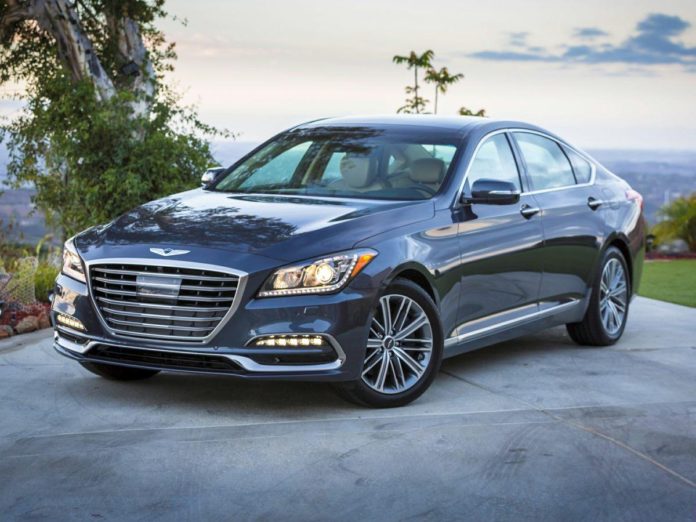 Don't think anyone would argue with the fact that Hyundai has undoubtedly turned the corner with their quality vehicles. The chuckles have been laid to rest as the Korean automaker continues to impress the masses with their premium products such as the company's double-take, the 2018 Genesis G80.
Athletic, elegant, with stylish lines, long hood and striking signature front grille, and an almost fastback roofline, the G80 has all of the perfect components that give it a Euro-esque look. The five-seater exudes prestige, and its interior qualities confirm the vehicle's luxurious aspirations.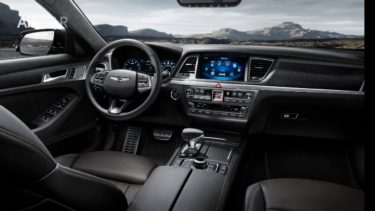 Hyundai has paid obvious attention to the fit and finish inside its Genesis which incorporates a neat array of top-notch materials. The sedan's overall roomy cabin has a clean design with soft touches everywhere; there is nothing overdone. The G80's three levels of heated/ventilated seats are plush and long-haul comfy. Taller passengers will never grimace while sitting in the rear of the sedan because of its ample and very accommodating room. The G80 also brings to the party, a center stack console that has clear, easy-to-read gauges and very user-friendly controls with fast touch responses (the steering wheel also has an array of controls). Another Genesis plus is that it offers sightlines and visibility that are excellent and many of its rivals do not. The vehicle's trunk space gets a major nod for the 15.3 cubic feet of space it offers which beats many of its rivals, however, the rear seats do not fold down making it a chore to haul long items. Music aficionados will more than love the car's Lexicon audio system with available 17-speaker state-of-the-art system that produces mellifluous sounds.
The Genesis has an impressive suite of available features aimed at keeping its passengers safe that includes automatic emergency braking, radar sensors, traction and electronic stability control, nine airbags, heads-up display, driver attention alert, blind spot detection, lane keep assist, tire pressure monitoring system, and rearview camera. The National Highway Traffic Safety Administration (NHTSA) awarded the 2018 4-door RWD Genesis their overall highest five-star rating.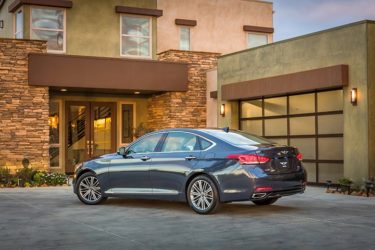 Sitting behind the wheel of the G80 is an effortless and pleasurable experience. It offers a ride that is confident, stable with steering that is a light touch affair. It is immediately evident that the Genesis is tuned for comfort particularly as it glides over rough terrain. The vehicle's cabin is also serenely quiet. The test vehicle G80 AWD Ultimate comes in a 5.0-liter V8 with 420 horses and 383 lb-ft of torque.  The V8's launch is emphatic, particularly when you punch it, so its passing power goes way beyond adequate. The G80's reflexes are also really sharp which helps to make cornering tight. At the pumps, the 3.8-liter V6 comes in at 18 city and 25 highway. The G80 tester offers a thirsty and not-too-commendable 15 city and 23 highway.
If you're looking for a step up from humdrum, the 2018 Genesis G80 might be a vehicle to aim for indeed. It's taking on luxury rivals every which way and leaving quite a few of them behind in the dust!
Need more info? www.Genesis.com   Prices start at $41,750