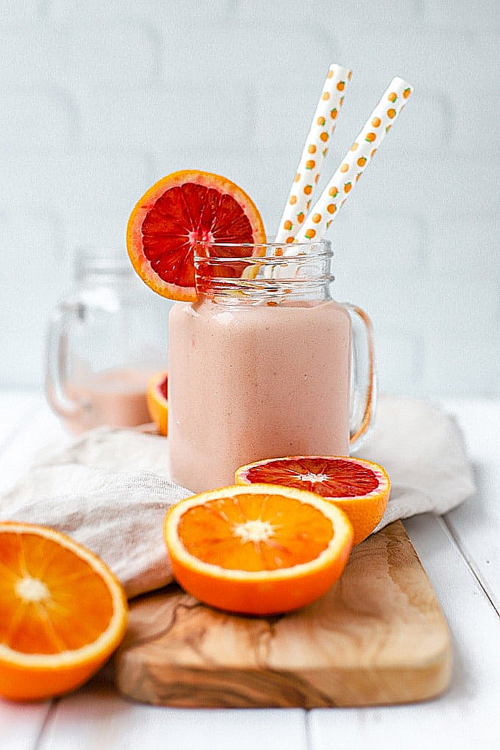 Now is the time to embrace healthy habits by fueling your body with the goodness it needs. Incorporate more fruits and vegetables into your daily nutritional regimen with one simple snack hack: smoothies! These creamy drinks of goodness are convenient, fast and easy to make — all you need is a liquid base, frozen or fresh ingredients and a blender.
However, not all smoothies are made equally. It's easy to overlook the amount of sugar we're sipping, which can make your "healthy" smoothie the sugar equivalent of a candy bar. Yikes! The secret to making a better-for-you smoothie is cherry picking the right ingredients that not only taste good but are good for you.
Here are four tips for blending healthy smoothies that will do your body good:
Sacrifice sugar, not taste. Smoothies made with fruit-flavored juices or sweetened with frozen yogurt might taste great, but can wreak havoc on your health, often adding up to more than an entire day's worth of added sugar. Cut back on the excess sugar by making the drinks at home, where you can control the ingredients you add. Consider smart swaps, like no sugar added, plant-based Mooala Bananamilk. These dairy-free milk alternatives add great-tasting flavor with organic bananas, organic roasted sunflower seeds and a touch of cinnamon and most importantly, they won't leave you with a sugar crash.
Turn flavor into function. Make your smoothie as efficient as you are. Multitask with ingredients to provide your body with all it needs without adding excess calories. Blend in a scoop of collagen for better skin, or a dash of turmeric to decrease bodily inflammation. Adding extra fiber takes longer for your body to digest, making you feel full longer and on fewer calories.
Incorporate a dairy-free base. Some research suggests 75 percent of African Americans are lactose intolerant; other studies note that 49 percent of us experience physical discomfort after eating dairy foods. So, if you're experiencing unexplained bloating after meals, it's possible that dairy could be the culprit. Daiya, the tasty brand known for creating plant-based versions of favorite comfort foods, offers delicious dairy-free yogurt cups in fruit flavors, like strawberry, peach and more. These yogurt cups are made with coconut cream, are low in sugar and pack in a healthy dose of B12, calcium and 6 grams of protein per serving. Plus, the coconut cream provides a satisfying creamy texture without the discomforts associated with dairy.
Plan ahead. Let's face it, busy lives require time-saving measures, and making smoothies is no exception. Prep smoothie packets the night before or, even better, for the week ahead. It just takes a few minutes to portion out the right amount of fruits and veggies, throw them in a baggie and into the freezer. Measuring the night before also ensures you don't overindulge in the morning rush, plus you won't have to add ice cubes, which lets you pack in more antioxidants while simplifying the process.
Try these smoothies for an instant healthy pick-me-up!
Immune-Boosting Vitamin C Smoothie
1 blood orange, peeled
1 orange, peeled
¼ cup pomegranate seeds
lime wedge, squeezed
2 cups Original Bananamilk
Place ingredients in blender, puree until you've reached your desired consistency
Energy Smoothie 
1 Daiya Plain Greek Yogurt
½ cup frozen pineapple
½ cup baby kale
½ cup spinach
Combine Daiya plain Greek yogurt, greens and fruit in a blender; blend until desired consistency; if smoothie is too thick add more orange juice