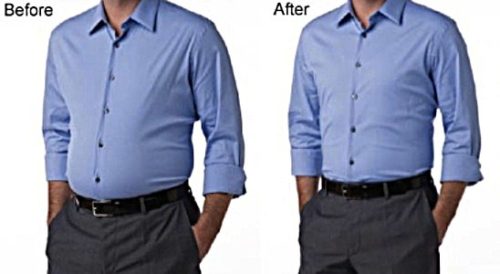 We all know there are women who feel compelled to corral their body fat into a piece of shapewear that can possibly necrotize flesh.  Don't get it twisted, there are also some men who might need some control assistance with love handles and growing paunches.  After all, let's face it, there aren't too many mature men who are walking around with zero percent body fat.
How many of you men are just plain old tired of sucking it in?
Shapewear is not only made for women but men also sport these devices that magically smooth and help shape the unshapely.  Men have worn these streamlining garments for years and believe it or not, their popularity is growing.  Fashion experts say that men might not be forthcoming about wearing shapewear but they are certainly buying them.
Torso-enhancing tanks, compression waist-trimmers and tees, there is a style and garment to fit every body-conscious male. Besides the vanity aspect, men's shapewear can also help those who seek to camouflage man boobs (gynecomastia), or who direly need back support.
We found men's shapewear that will address a range of needs…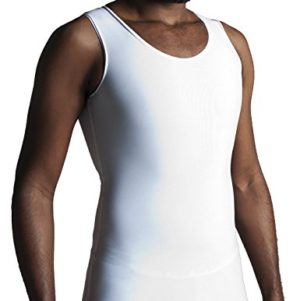 GC2 Gynecomastia Compression Undershirt, flattens chest, improves posture, slenderizes upper torso, $22, Amazon.com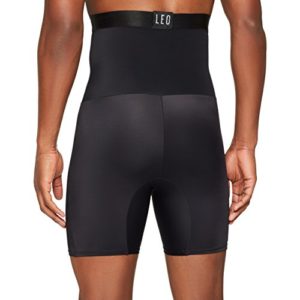 Leo Men's High Waist Slimming Tummy Abs Shaper with Boxer Brief, reduces waist by 1-inch, firms abdomen, built-in back support, $40, Amazon.com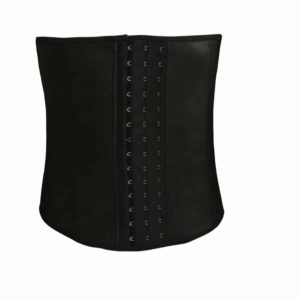 Men's Slimming Waist Belt Corset, slims down belly fat, trims love handles, helps strengthen back, $39, ShopTrendy.com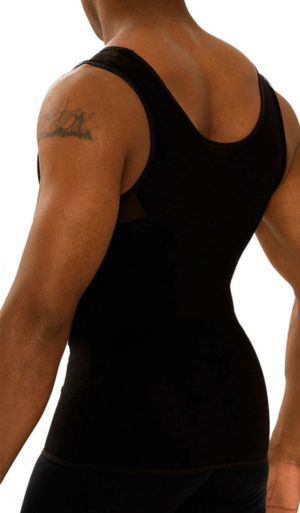 Ardyss AbdoMen Men's Body Shaper, reduces waist by 2-inches, total firm abdominal support, reinforces lower back, $62, Ardysslifestyle.com