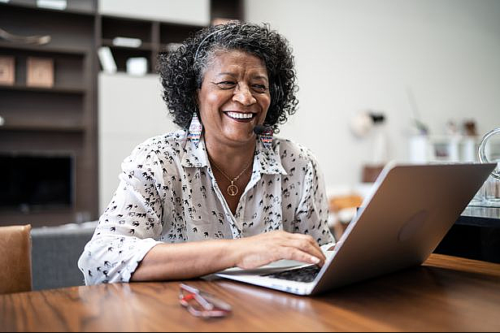 Many of you retirees are living on fixed incomes. Sometimes that Social Security check just isn't enough to cover all of your expenses. If you'd like to make a few extra dollars to boost your income, well, we've got you!
Check out these unique ways to make extra money, and they are all legit!
1) Join a focus group. If you love sharing your opinions, then you will also love getting paid for them. Manufacturers are always looking for consumer opinions that will help improve their products. Get paid for offering your two cents on the latest and greatest consumer finds. Check out Focus Group by Schlesinger and Survey Junkie. FocusGroup.com; SurveyJunkie.com
2) Consider pet-sitting. Love pets? Pet sitting will be right up your alley if you do! Make an extra coin or two by taking a dog for a walk or boarding a cat for the weekend. You can advertise your own pet-sitting business on social media, put up signs throughout your neighborhood, or use a website like Rover. They let you set your schedule and set up your own fees for services. Rover.com
3) Use your car as a billboard. The app Wrapify will pay you to drive with a business advertisement wrapped around your car. Once your car is wrapped, all you have to do is just drive around like you normally do. The company pays for the wrap material, as well as all labor for the install and removal. Wrapify says the average person who places a full wrap on their car makes about $264–$452 a month. Wrapify.com
4) Run errands or do tasks for folks. If you don't mind running errands for folks, or you're considered a Mr. or Mrs. Fix-It, then TaskRabbit is a good move for you! You can choose to run errands for folks or do little things like put together furniture for folks. TaskRabbitt.com
5) Rent your car. If you have a vehicle that just sits in your driveway for long stretches of time, check out Turo, the world's largest car-sharing marketplace. On average, you could make a jaw-dropping $10,516 a year—just by renting out one ride! And don't worry: The company covers your vehicle with $750,000 of liability insurance as well as offers theft and damage coverage. Plus, you choose from an array of protection plans that include varying levels of reimbursement for physical damage. Turo.com
6) Sell your old CDs and DVDs. Get rid of those dusty DVDs or CDs that are just taking up space. Decluttr will take the dust catchers off your hands and pay you to boot. You can scan the bar codes of items you don't want anymore and see how much money the company will give you for them. Decluttr.com
7) Rent out your personal stuff. Camera, bicycle, lawn mower, sewing machine, tractor, folks are always in need of stuff! The popular renting company Fat Llama lets you rent out nearly any of your belongings! FatLlama.com
8) Sell your old phones and electronics. When you're ready to upgrade to the latest phone or computer, why not make money when getting rid of them? Sites like Swappa and Gazelle will take those old phones, gaming systems, and laptops off your hands. Swappa.com; Gazelle.com
9)  Start your own online business. If you're ready to turn your dream of starting your own business into a reality, then now is the time! Online platforms like Etsy, Amazon FBA, and Big Cartel have made it easier than ever.  Etsy.com; Sell.Amazon.com; BigCartel.com
10) Become a live chat agent. If you prefer to work from home and love to chat, consider becoming a live chat agent. Live chat agents are employees that answer customer questions and queries through a live chat. It is used in a lot of businesses to provide real-time answers via a computer to customer inquiries. Check out sites like ZipRecruiter.com and Indeed.com and use the term 'Live Chat Jobs' to begin your search.