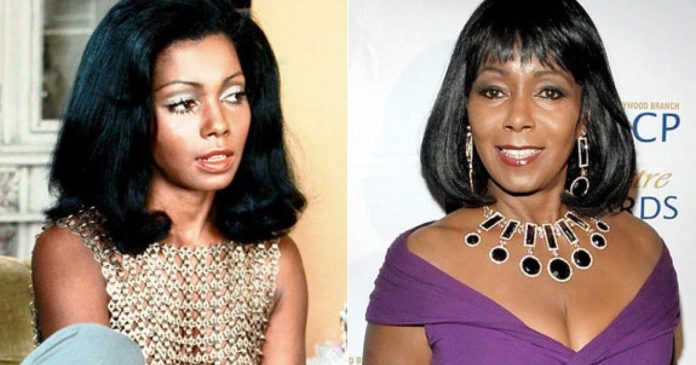 The television landscape today is pretty diverse although some would argue that there could be more representation of Black, brown and yellow people. For folks over 50, growing up and watching TV meant trying to relate to programming on a medium that was lily-white. If we did see a Black actor back then, they were usually relegated to some one-dimensional position of subservience, or they provided comedic relief. Dark-skinned Black actresses in Hollywood were not as palatable as their light-skinned counterparts but one face that stood out from the crowd was the beautiful, Judy Pace. Often referred to as "The Black Barbie," or "The Black Baby Doll," Judy served as an empowering symbol of beauty, brains, and achievement for dark girls on the small and big screen, she was truly a treat for our melanin-deprived eyes.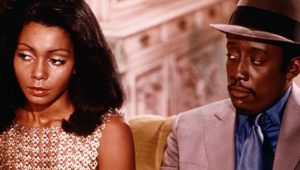 Judy was born on June 15th, 1942 in Los Angeles, California to an airplane mechanic dad and dressmaker mom. Upon graduating from high school, Judy's sister taught her how to model. The graduate's striking looks landed her an offer to walk the runway in the famed Ebony Fashion Fair show where she became their youngest model. Judy thought she had landed her dream career and never gave acting a thought until she was discovered by director William Castle, who approached her for a part in his 1963 film, 13 Frightened Girls. After receiving numerous favorable reviews, Judy soon found herself auditioning for films and TV shows.
Judy's film career took off and she landed roles in such movies as Three in the Attic which was Tinseltown's first interracial love/sex movie. She also appeared in memorable films like The Fortune Cookie, Cotton Comes to Harlem, and the cult classic, Frogs. Judy's most critically acclaimed TV role was when she portrayed the wife of late football great, Gayle Sayers, in the heart-wrenching 1972 made-for-TV-film, Brian's Song, where she co-starred with the debonnaire Black actor Billy Dee Williams.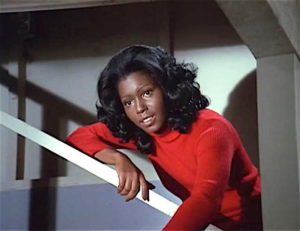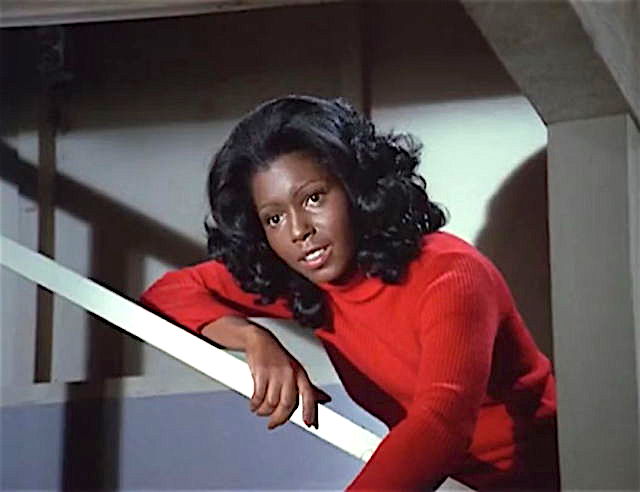 Judy landed a succession of TV roles as well. There are two interesting bits of Judy Pace trivia. First, she auditioned for the lead role in the groundbreaking 60's TV show, Julia, starring Diahann Carroll, the first series where Blacks were not depicted stereotypically. Judy turned the rejection into a win because she was then cast on the 1964 wildly popular nighttime soap opera/drama, Peyton Place, where she played TV's first Black villainess, Vicki Fletcher. After the series was canned, Judy worked nonstop mostly on TV. She appeared as a guest star on many of our favorite back-in-the-day TV shows like Batman, Bewitched, and I Dream of Jeannie. Judy could also be seen on such treasured classic Black shows of the times like Sanford and Son, That's My Mama, What's Happening! and Good Times. The second interesting trivia tidbit about Judy is that she was one of the first Black bachelorettes on the iconic 60's TV show, The Dating Game.
On a personal note in 1972, Judy married actor Don Mitchell, who co-starred in the highly acclaimed TV series, Ironside. The marriage produced two daughters, one being actress Julia Pace Mitchell, who co-starred in 2009 biopic, Notorious, about rapper Biggie Smalls. Julia was also a regular on the CBS soap opera, The Young and the Restless. The marriage to Mitchell ended in divorce in 1984. Judy then reunited with former lover and baseball great Curt Flood. The couple married in 1986 and remained together until his death in 1997.
So what is Judy Pace doing these days?
At age 75, Judy is still stunning and a beautiful example of the old phrase, "Black don't crack."  Today Judy continues to herald her late husband's role in establishing free agency in professional sports. She also enjoys being a grandma, her best role ever to Julia's son, Stephen Hightower, III.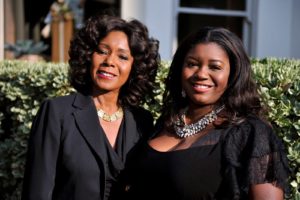 We salute you Judy Pace for loving yourself as a chocolate girl during a time when darker on the screen was not equated to being confident, sexy and beautiful.