We lost a number of legends in 2021. As we settle into 2022, we've compiled a list of stellars from our community who passed last year. The following icons are gone but will never be forgotten!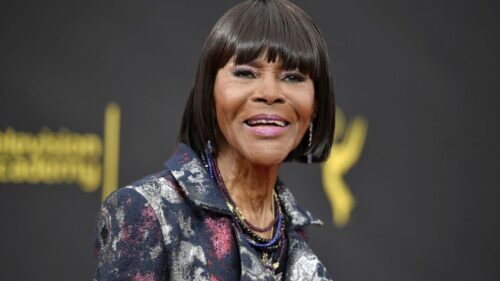 Cicely Tyson—The award-winning performer was a legendary stage and screen actress. Tyson played former slaves, civil rights icons, sharecroppers, truthtellers, mothers, and other complicated women — bringing a sense of honor and grace to every character. Her filmography includes some of the most celebrated movies and television shows featuring Black women in major roles: "Sounder" (1972), "The Autobiography of Miss Jane Pittman" (1974), "Roots" (1977), "The Marva Collins Story" (1981), "The Women of Brewster Place" (1989), and "The Help" (2011).
According to the Emmy winner, her most important accomplishment happened in 2016 when President Barack Obama gifted her with the Medal of Freedom. She also appeared last year on "Cherish the Day," Ava DuVernay's series on the Oprah Winfrey Network. Tyson was 96 when she passed last January and was promoting her memoir, "Just As I Am."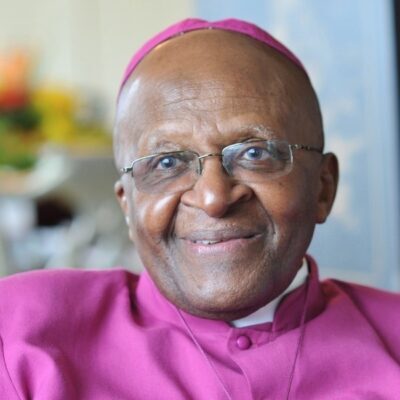 Desmond Tutu—He was South Africa's Nobel Peace Prize-winning icon and an uncompromising foe of apartheid and a modern-day activist for racial justice and LGBT rights. Tutu worked tirelessly and non-violently to tear down apartheid — South Africa's brutal, decades-long regime of oppression against its Black majority that only ended in 1994. Tutu's life was entirely dedicated to serving his brothers and sisters for the greater common good. He was a true humanitarian.
Throughout the 1980s — when South Africa was gripped by anti-apartheid violence and a state of emergency gave police and the military sweeping powers — Tutu was one of the most prominent Black leaders able to speak out against abuses. The Nobel Peace Prize in 1984 highlighted his stature as one of the world's most effective champions for human rights.
Tutu also campaigned internationally for human rights, especially LGBTQ rights and same-sex marriage. "I would not worship a God who is homophobic," he said in 2013, launching a campaign for LGBTQ rights in Cape Town. Tutu had chaired the Truth and Reconciliation Commission that investigated atrocities under apartheid and granted amnesty to some perpetrators.
He also railed against black-on-black political violence. The diminutive dynamo passed last December at age 90.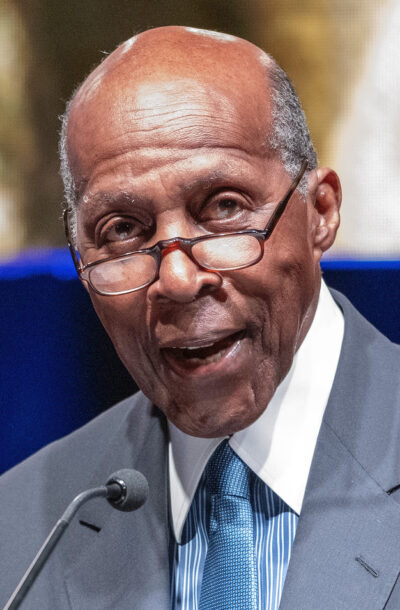 Vernon Jordan–The civil rights icon and adviser to former President Bill Clinton passed away last March at age 86. Jordan grew up in the segregated South and became an influential leader in the civil rights movement, Washington politics, and Wall Street.
After graduating from Howard University School of Law in Washington, D.C., Jordan went on to become the National Urban League president from 1971 to 1981. According to the organization, he was the first to produce a State of Black America report in 1976 "after both President Gerald Ford's State of the Union Address and Sen. Edmund Muskie's response completely ignored the crisis then facing Black Americans." Under his leadership, the organization added 17 chapters and its budget grew to more than $100 million. It also broadened its focus to include voter registration drives and conflict resolution between Black people and law enforcement.
Although Jordan held no official role in the Clinton White House, he was highly influential and had such labels as the "first friend." He approached Colin Powell about becoming secretary of state and encouraged Clinton to pass the North American Free Trade Agreement in 1993. he released an autobiography, "Vernon Can Read!: A Memoir." Also in 2001, Jordan was awarded the Spingarn Medal, the highest honor given by the NAACP to a Black American for outstanding achievement.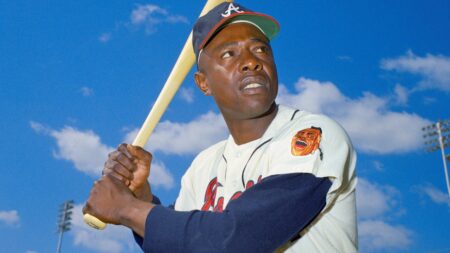 Hank Aaron—Baseball great Hank Aaron will always be remembered for hitting his 715th home run on April 8, 1974, at Atlanta Stadium to break Babe Ruth's record of 714. Aaron finished his Hall of Fame career with 755 homers, a record that was eclipsed by Barry Bonds in 2007. Some baseball fans consider Aaron the true home run king because of allegations that Bonds used performance-enhancing drugs.
Aaron received extensive hate mail as he closed in on Ruth's cherished record, much of it because he was Black. Although he handled the threats with stoic dignity, Aaron kept the hateful letters and never forgot the abuse he faced.
Aaron made his Major League debut in 1954, at age 20, when a spring training injury to another Milwaukee Braves outfielder created a roster spot for him. Aaron, nicknamed "Hammerin' Hank," is widely regarded as one of the greatest players in the history of the sport. Over 21 years as an outfielder for the Milwaukee and Atlanta Braves and two final years as a DH for the Milwaukee Brewers, he compiled numerous records.
He was elected to the Baseball Hall of Fame in 1982, and eight years later, he published his autobiography, I Had a Hammer. In 2002, he was honored with the Presidential Medal of Freedom. Aaron passed away last January of natural causes; he was 86.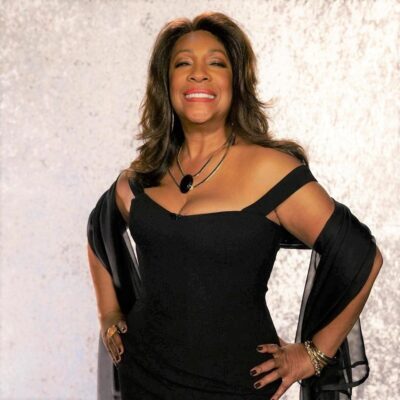 Mary Wilson—The founding member of the famed Motown girl group, the Supremes, died at her Las Vegas home last February at the age of 76. She died naturally of hypertensive atherosclerotic cardiovascular disease.
The Supremes were known globally for a string of number one hits including "Stop! In the Name of Love," "You Can't Hurry Love," "Baby Love" and "Back in My Arms Again." Wilson, along with Diana Ross and Florence Ballard, came to Motown in the early 60s and were soon known as the 'sweethearts of Motown.
Wilson was also the author of several books, including her memoir, "Dreamgirls: My Life as a Supreme." In 2003, she was named a U.S. cultural ambassador by the State Department, touring the world and talking to young people about the dangers of HIV and AIDS.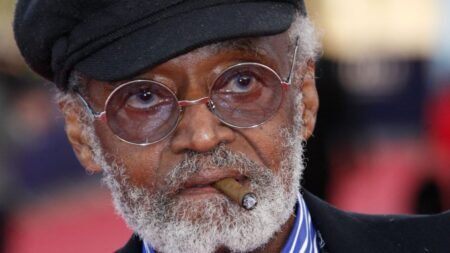 Melvin Van Peebles—The trailblazing African-American director helped champion a new wave of modern Black cinema in the 70s.
Born Melvin Peebles in Chicago on August 21, 1932, he would later add "Van" to his name. He was an accomplished author, playwright, actor, and advocate for independent filmmakers. Van Peebles is best known for directing and scoring his first film, the Watermelon Man, and for his independent feature Sweet Sweetback's Baadasssss Song.
As a playwright and composer, Van Peebles wrote two Broadway hit plays: Ain't Supposed to Die a Natural Death in 1971 and Don't Play Us Cheap in 1972, for which he earned a Tony Award nomination. The man whose work helped usher in the "blaxploitation" wave of the 70s was 89 when he passed last September.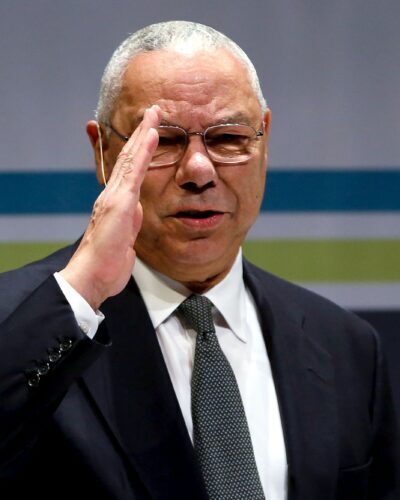 Colin Powell—He was a four-star general and White House national security adviser who served as the nation's first Black secretary of state near the end of Ronald Reagan's presidency and chairman of the Joint Chiefs of Staff from 1989 to 1993. In the latter role, he oversaw the US invasion of Panama and later the US invasion of Kuwait to oust the Iraqi army in 1991.
Born in Harlem to Jamaican immigrant parents, Powell was raised in the South Bronx and graduated from City College of New York before joining the US Army. In his 35 years as a professional soldier, Powell served two combat tours in Vietnam and held many command and staff positions before retiring as a four-star general.
After resigning from the Bush administration in 2005, Powell joined the venture capital firm Kleiner Perkins, where he worked as a strategic adviser and continued his ongoing work with America's Promise Alliance.
Powell passed away last October at age 84 as a result of complications from COVID-19. He was also battling multiple myeloma — a type of blood cancer that can limit the body's ability to fight infection.
DMX—A rapper who was known as much for his troubles as his music, passed away at age 50 last April at a White Plains, New York hospital after being placed on life support following a heart attack. DMX whose given name was Earl Simmons became one of the reigning stars of hardcore hip hop and was the premier artist signed to the Ruffhouse Records label.
His single, "Ruff Ryders Anthem," helped to seal his critical and commercial success. He sold millions of albums, boosted by hits like "Get At Me Dog" in 1998, "Party Up," in 1999 and "X Gon' Give It to Ya," in 2003.
DMX parlayed his growing fame into an acting career, appearing in multiple films including, "Romeo Must Die" and "Cradle 2 The Grave." His professional achievements were often overshadowed by his substance abuse addiction and run-ins with the law.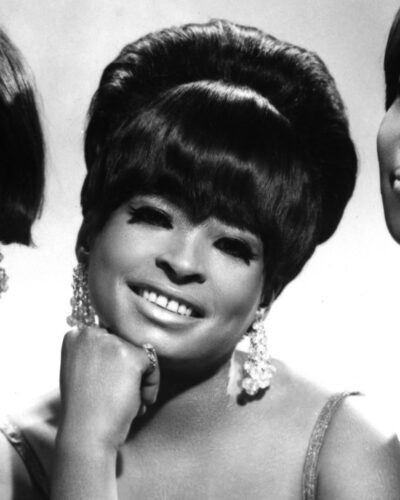 Wanda Young—She was a member of Motown's chart-topping The Marvelettes. Young and other members of the Marvelettes were teenagers when they recorded "Please Mr. Postman" for Berry Gordy Jr.'s Motown Records in 1961. The song became Motown's first No. 1 pop hit. "
The group would later record such hits as "Don't Mess with Bill," "The Hunter Gets Captured By The Game" and "My Baby Must Be A Magician." Young sang the lead on "Don't Mess With Bill." Young passed away last December at age 78 in her hometown of Detroit.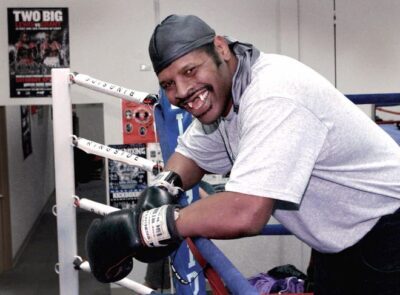 Leon Spinx—The boxer defeated the aging champion Muhammad Ali in only his eighth fight as a pro. Spinx was a sad rags to riches tale because he wasted away a fortune on booze, drugs and partying.
By the time of an agreed rematch with Ali, in New Orleans in 1978, Spinx had acquired as his personal bodyguard Mr. T, who would go on to star in the famed TV series,"The A-Team" and "Rocky III," while he partied hard and Ali prepared meticulously. "I had no control of myself out of the ring," Spinks once said. "All I cared about was going on to the next party. Who was I going to get high with? My life was cocaine, weed, cars and women. And I enjoyed it."
The man who was known for his wide gap-toothed smile earned less than $300,000 from the first Ali fight and $3.5m for the rematch and was never destined to reach such heights again. Spinks quit the ring in 1995 at age 42 with a career record of 26 wins, 17 losses, and three draws. Last February, Spinx, who had battled cancer, died broke at the age of 67.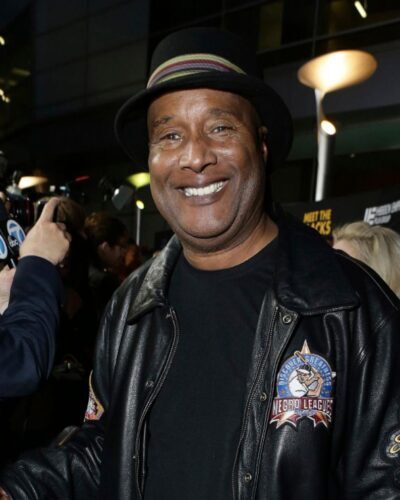 Paul Mooney—Controversial funnyman Paul Mooney, 79, whose real name was Paul Gladney, passed away last May after suffering a heart attack at his home in Oakland, California.
The Shreveport, Louisiana, native got his start as a writer, backing legendary stand-up comedian Richard Pryor. He also went on to write for Fox's "In Living Color." Mooney then landed a high-profile role-playing Negrodamus — in a couple of skits on close friend and comic Dave Chappelle's smash hit "Chappelle's Show."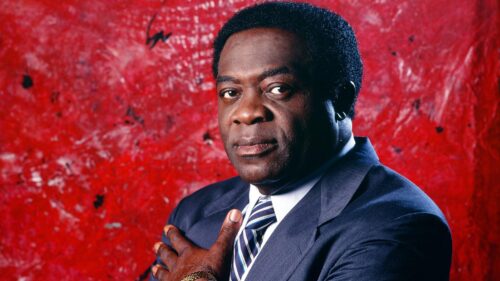 Yaphet Kotto–An actor known for his no-nonsense performances in "Across 110th Street," "Alien," the James Bond film "Live and Let Die" and the television series "Homicide: Life on the Street," Kotto passed away last March at age 81.
Kotto made more than 70 film and TV appearances in a vibrant career spanning five decades. The actor published his memoirs in 1999 under the title, The Royalty: A Spiritual Awakening, in which he wrote that his father, Avraham Kotto, descended from Edward VII. Buckingham Palace later denied the actor's claim.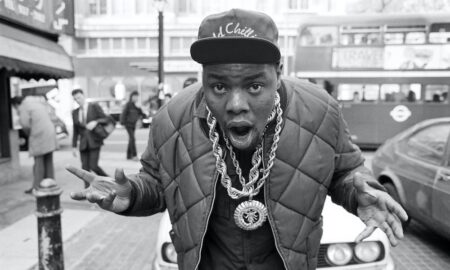 Biz Markie—The rapper, beatboxer, and producer was a highly endearing figure who emerged in the nascent hip-hop scene of the mid-80s. Markie scored his biggest hit in 1989 with "Just a Friend," which reached No 9 in the US charts.
Born Marcel Hall, the performer got his start on New York's hip-hop club circuit and became noted for his freestyling and beatboxing talent. DJ-producer Marley Marl hired him to beatbox on tracks he was making for artists including Roxanne Shanté, and that skill was blended with lyricism on his breakthrough solo track, "Make the Music With Your Mouth, Biz." Markie's 1988 smash album, "Goin' Off" featured the underground hit singles "Nobody Beats The Biz", "Vapors," and "Pickin' Boogers."
Markie had a career that spanned 35 years. He passed away last July at age 57 from diabetes complications.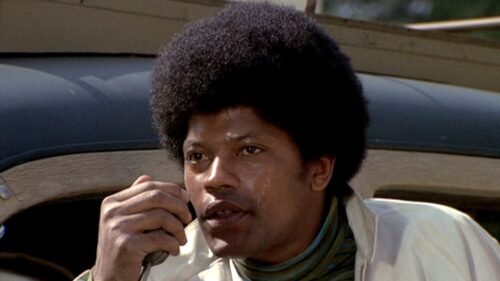 Clarence Williams III—We will never forget Williams in his memorable role as Linc Hayes in the classic 70s TV series, "The Mod Squad." Williams died at his home last June in Los Angeles after battling colon cancer; he was 81.
Along with his theater performances, Williams also starred in several shows and movies, including: "52 Pick-Up," "Against the Wall," "Reindeer Games," "Purple Rain," "The General's Daughter," "American Gangster," "Half Baked" and "Lee Daniels' The Butler."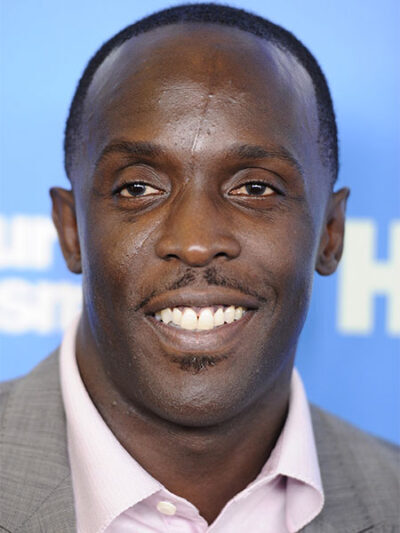 Michael K. Williams— The five-time Emmy nominee had gotten his start as a backup dancer, working with the likes of Madonna and George Michael. Rapper Tupac Shakur pushed Williams to dive into acting.
Williams, was best known for his role as Omar Little on "The Wire" and as career criminal Chalky White on "Boardwalk Empire." Williams also landed the role of Montrose Freeman in the much-talked-about HBO sci-fi/horror series "Lovecraft Country."
He was known to many as a friendly down-to-earth star who used his fame to promote social justice initiatives. Williams' cause of death last September was acute intoxication from a deadly mix of fentanyl, p-fluorofentanyl, heroin, and cocaine, his death was ruled accidental; he was 54.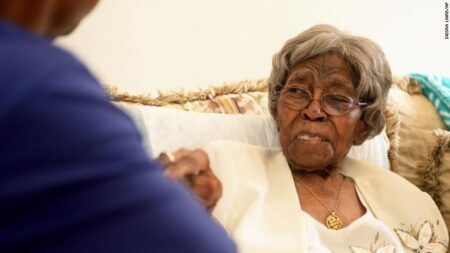 Hester Ford—When Ford passed away last April, she was 115 years and 245 days old, which made her the oldest living American at the time.
Ford worked on a farm where she not only planted and picked cotton but plowed the field and cut wood. She married John Ford when she was 15, and they had 12 children. For more than 20 years she also worked as a nanny. Her husband died at the age of 57 in 1963. She was a devout Christian and spent many years volunteering at her local church. Ford suffered from dementia, but she was still able to remember Bible verses.
On her 112th birthday, she was able to recite the 23rd Psalm. The number of descendants Ford has is unclear; she has been reported to have up to 68 grandchildren, 120 great-grandchildren, and 126 great-great-grandchildren.