Dear Mom, 
Happy Mother's Day!  
I am grateful and blessed to have another year to celebrate and acknowledge you and your influence throughout my life's journey on the second Sunday of May. I don't get to see you as often since you reside in Virginia and me in New Jersey, but we're only a phone call, text message and/or Facebook profile view away.
The last time we saw each other was at my cousin Tarik's wedding in July 2022. You looked amazing for a woman who not only celebrated her 76th birthday on July 2nd, but who also recovered from knee replacement surgery less than two months earlier. I was proud of your efforts to attend and be able to walk during our family's event despite my concerns for your physical well-being.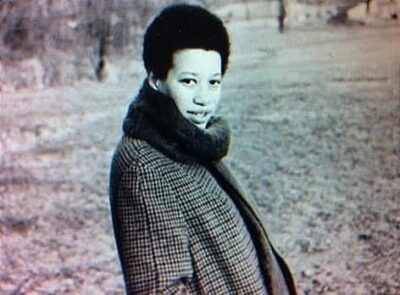 People often compare me to my dad because of my name and likeness to him. Although I can't deny my father, I am my mother's son. I do strongly resemble you, too. We are alike in our personalities, and I often describe our relationship as being like that of two positively charged substances. If you take those two items and try to place them together, they will naturally repel each other.
We are introverted, humorous, humble, caring, and creative individuals, but we do have our differences. As an adolescent, I was very rebellious and I wanted to assume the responsibility of being the man of the house after you and Dad split, but neither you nor my stepfather Larry was having that. We had our disagreements, and sometimes still do, which is natural between parents and children. 
I've inherited some gifts from you, Mom, including your talent for cooking and storytelling. The latter, I've been blessed to express through my writing, which has empowered me to use my voice and make a positive impact in this world via poetry, short stories, novels, essays, or films. Thanks, Mom, for never discouraging me from being creative like some parents did their children, especially those who think writing, drawing, or anything artistic is a waste of time for young Black boys. You've always been supportive of my creativity despite almost driving you insane at age seven, due to my enthusiasm after seeing Star Wars.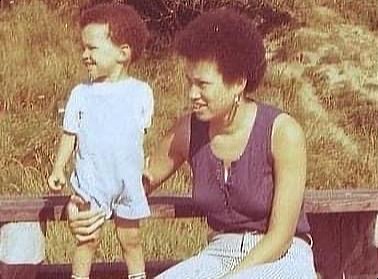 I've also inherited your wit, which has enabled me to develop beautiful friendships with individuals who are my extended loved ones. One of the greatest compliments you ever gave me occurred at my 40th birthday party. You and Larry traveled from Virginia to celebrate that occasion, meeting some of them for the first time. I'll never forget you telling me that evening before you went to bed, how you felt much better knowing, I was living in New Jersey because I had some really good friends. You don't know how much that statement meant to me, Mom. 
As I mentioned earlier, we don't get to see each other as often but I do know, you're concerned about my well-being. You've mentioned this through our communication for years by letting me know that you're praying for me. I appreciate your sentiment, Mom, because I've had my challenges.  
Depression has been the biggest struggle of my life. This is something I don't wish upon another human being. I've had my moments when I didn't think I'd live to see another day and had many nights when I wished I would fall asleep and not wake up the next morning. Two years ago, I publicly revealed in an article that I attempted suicide ten years ago in the summer of 2013. Prior to the article's publication, I contemplated whether I should have given you a heads-up about that revelation, but I didn't.  
I expected your response to my decision to be negative. This was based upon our conversation we had in the winter before my attempt that following summer. I shared with you a poem about my suicidal ideation several years ago, I had been performing at poetry readings. I remembered, you warned me that if I continued doing so, it would have a negative impact upon my professional career as a mental health clinician. I disagreed with you, Mom, informing you that I received more positive responses from people about my mental health, but you didn't agree with me.
You went so far as to suggest I should quit writing altogether. At the time, I became angry with you and barely spoke to you for almost a year. Your remark hurt me deeply and I didn't know if I could ever forgive you for making that nasty recommendation. Although I never publicly apologized for my actions, I learned to forgive you and started speaking with you again. This decision was the result of a conversation with a friend and former coworker I talked to about what transpired between us. He mentioned, that it was probably difficult for you as a parent to hear about her son going through depression and there was nothing you could say or do to help me. My friend's comments made sense, but I also considered that some of my friends have lost a parent. I asked myself how many of them would love the opportunity to speak with their mother and/or father again and I am not talking to mine.  
I disclosed the truth about my attempted suicide inside the 2021 article, Mom. I've always had an honest and open rapport with anyone who has ever read and/or listened to my words and this would be no different. To my surprise, you thanked me for sharing the article, making the following comment on my Facebook account: 
I am so sorry for your difficult journey in life, but I thank God every day for giving you to me. I also give Him praise for bringing you through. I am so proud of the man that you have become and the work that you do to help others with their struggles! 
Once again, Mom, your words meant the world to me; they gave me comfort and strength. I'm proud of the work that I do in my career, counseling others as a therapist to manage their mental health. This belief is also applicable to my creativity, inspiring other artists as a writer, poet, author, filmmaker, and/or teacher to pursue their aesthetic aspirations.  
I won't lie to you, Mom, because I still struggle with depression along with anxiety. That has become prominent as I grow older, but it's not impossible for me to manage through self-care and coping skills like exercising, reading, and journaling. Sometimes I have my moments when I still feel depressed, anxious, angry, lonely, sad, miserable, or worthless, but deep down inside, I am in love with the man I am today. 
Thank you, Mom, for the support and encouragement you've shown me through the years by praying for me, attending my poetry readings, and reading my writings. You brought me into this world, and you were the first woman that doted love upon me.  
Love,  
Your son, 
Bill 
Bill Holmes is the author of the full-length poetry book, Straight From My Heart; the spoken word CD, The Air I Breathe; the ESSENCE bestselling fiction novel, One Love; and the writer and the director of the independent, short-films The Program and Butterflies. As a poet, he has opened for artists such as The Last Poets and the award-winning jazz musician Roy Ayers. Bill's work has been published and featured in 50BOLD.com, African Voices and ESSENCE. Bill is the founder of the creative-writing course Write Here! Write Now!, which he taught for five years at Temple University in Philadelphia, PA through the grassroots, non-profit organization PASCEP.