No matter what your age, sexy skin is always in. A seasoned doll can achieve a beautifully burnished skin tone that appears lit from within. So before you start doling out bucks for a dermatologist look no further than your makeup trove for a highlighter.
You may feel that it's for the selfie-obsessed young girls, or secretly think, 'Oh no, highlights will zero in on my large pores and fine lines! YIKES!' Not so, says New York City-based makeup artist Tyrone Traylor who believes that with the right consistency and a light hand, your highlighter can be your MVP product. Traylor explains, "Highlighting is primarily a technique used for photography and film. It adds an illusion of the third dimension (depth) to an otherwise two-dimensional image (width and height). " Using this logic, consider highlighters your magical makeup tool for drawing attention to features you want to accentuate and deflect from those that you don't.
How do you decide on the right highlighter? "Don't' get hung up formulation. Liquid, sticks or powder doesn't matter as long as it leaves a refined shimmer as opposed to chunky glitter," Traylor explains. As far as shades, as a rule, go for the gold if you have warm or yellow undertones. Slightly bronzy shades are sublime on deep skin tones. For a glowy everyday look take it easy breezy with a light dusting on the high parts of your face– the top of your cheekbones, bridge of the nose and the bow of the lip and chin. The strategic placements bounce light into the face and blurs lines and imperfections. Traylor warns that for seasoned sisters, in particular, highlighter should not be visible; the goal here is to go for a healthy and natural sheen.
Five to Light the Way…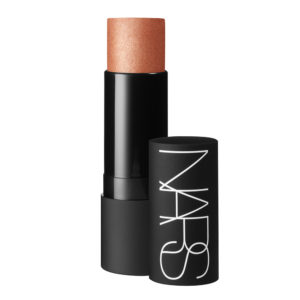 NARS
The old school playa in this category is NARS, The Multiple in South Beach, $39 available at macys.com. The golden cream stick provides subtle shimmer and is easily blended for a goof-proof look. Avoid a downturned pursed lip look with a swipe of highlighter at the outer edges of the upper lip at the side of the mouth.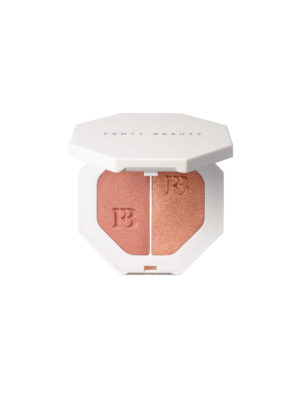 Fenty Beauty by Rihanna
Fenty Beauty by Rihanna will make you 'shine bright like a diamond' with Killawatt Freestyle Highlighter in Ginger Binge/Moscow Mule, $34 available at sephora.com. The duo palette features a soft copper sheen and a revved-up copper shimmer cream powder. Emphasize your eyes with a dab and blend under the arch of the brow. Work it down to the lid. No need for shadow just a smudgy dark eyeliner along the upper and lower lash line and voila, you will give ALL, good face!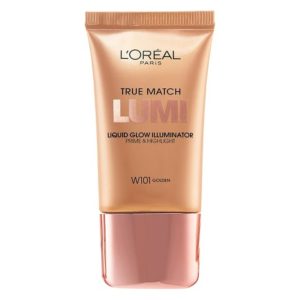 L'Oréal 
Work a candlelit glow look with L'Oréal's True Match Lumi Liquid Glow Illuminator in W101 Golden, $11 available at Target.com. Blend a few drops in with your makeup for an all over glow, or mix a little with your baby oil and slather on your shoulders, arms, and legs for a goddess turn.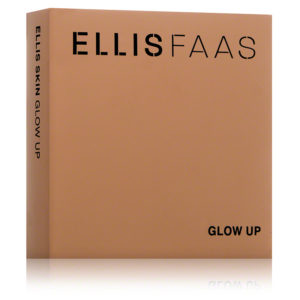 Ellis Faas
Makeup guru Traylor raves about cult product Ellis Faas Glow Up in 503, $44 available at net-a-porter.com. He loves the bronzy powder for deeper skin tones and has light diffusers that actually diminish the look of fine lines. Redirect droopy eyes with a dab and pat of highlighter on the outer edges of the eyes and at the side of the upper lids for a slight lift illusion.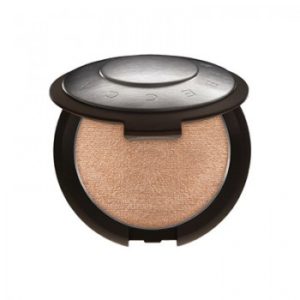 Becca
Going for a glamazon glow? Look to Becca Shimmering Skin Perfector Pressed Highlighter in Champagne Pop, $38 available at Ulta.com. A light sweep with a blush brush on the top of the cheekbones yields serious pop.  After you have applied blusher to your cheeks swipe and blend with a brush or your fingers highlighter across the top of the cheekbone for a fresh look.