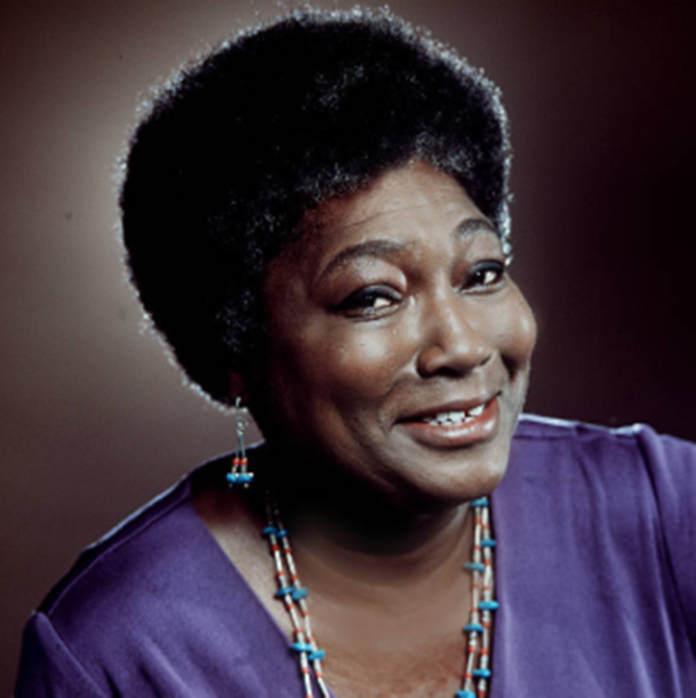 Growing up in the 60s, there were many shows that depicted the quintessential traditional family setting of a working Dad, stay-at-home mom, and their brood of mischievous kids. Many shows have left an indelible mark on television but in 1974, one CBS-TV sitcom groundbreaker changed the landscape of television programming forever.
"Good Times," created by Eric Monte, Mike Evans and developed by Norman Lear, was one of television's first African American, two-parent, family sitcoms. It originally aired for six seasons from 1974 to 1979. A spinoff of fellow Lear's show Maude, the series revolved around Florida Evans and her Chicago family, as they experienced the culture and issues of the times. The show received critical acclaim, particularly during its early seasons, and continued Lear's trend of injecting political and social commentary into his half-hour comedies.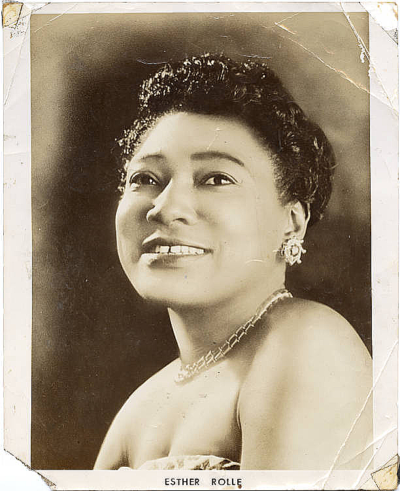 The Good Times cast included John Amos, Ja'Net DuBois, BernNadette Stanis, Jimmy Walker, Ralph Carter, and Esther Rolle. Esther's character on the show was known for being God-fearing, and highly principled. Even decades later, the show remains a major part of television history.
Esther Elizabeth Rolle was born on November 8, 1920 in Pompano Beach, Florida to Bahamian immigrant parents Jonathan and Elizabeth Rolle. She was the 10th of 18 children. Upon graduating from Booker T. Washington High school in Miami, Esther then briefly studied at Spelman College in Atlanta before moving to New York City in the late 50s. While in NYC, Esther worked at a pocketbook factory during the day and took drama classes at night at the George Washington Carver School in Harlem. She was eventually awarded a scholarship to study acting at the New School for Social Research. In 1960, Esther became the director of Shogola Aloba, a then-popular dance troupe headed by dance master Asadata Dafora.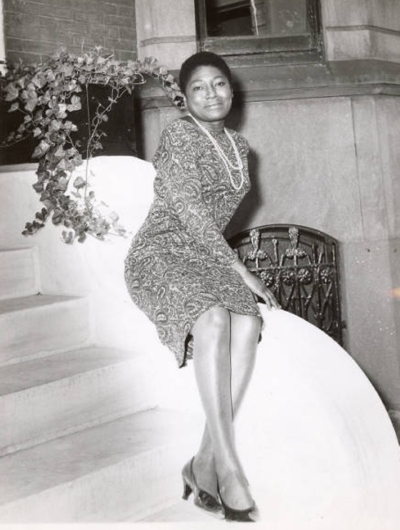 In 1962, Esther made her theatrical debut in Jean Genet's The Blacks.  Soon, other roles on the New York stage followed–Blues for Mr. Charlie (1964), The Amen Corner (1965), and Day of Absence (1965).  In 1967, Esther joined the famed Negro Ensemble Company.
Not long after Esther's laudable stage work, she landed roles on the big screen. The performer's first screen appearance was a small uncredited role in the iconic film, To Kill a Mockingbird (1962). Esther's other small film work included Nothing But a Man (1964). Esther also appeared in the movie, The Learning Tree (1969), a classic film directed by the legendary Gordon Parks. Esther's sister actress Estelle Evans also appeared in the movie.
Esther caught the eye of TV producer Norman Lear after he had seen her in the Melvin Van Peebles' film, Don't Play Us Cheap, and in her soap opera role as Sadie Gray on One Life to Live. Lear asked Esther to audition for the housekeeper role on his Maude sitcom which was a spin-off from the popular comedy All in the Family. She was offered the role of Florida Evans, the feisty, razor-tongued housekeeper who worked for Maude, a middle-class liberal white woman, played by Bea Arthur. When Esther's character became a hit with viewing audiences, Lear created the spin-off Good Times.
Before Rolle would even accept the role of Florida Evans, she insisted that the show have a father figure. It was crucial to her that the show represented a two-parent African-American family on television. Lear agreed to Esther's demand.  When the sitcom debuted on February 8, 1974, it became an instant hit all across America.  John Amos was cast as James Evans, a strong, no-nonsense, hard-working father figure. The eldest son James "JJ" Evans, Jr. played by Jimmy Carter was a wise-cracking, gangly, scene-stealer. The beautiful and smart daughter, Thelma Evans was portrayed by BerNadette Stanis. The family's youngest member was a pro-Black, militant, brainiac by the name of Michael Evans played by Ralph Carter. The family dynamic was also peppered by an honorary family member, the very sassy neighbor Willona Woods played by Ja'Net DuBois.
The Evans family who lived in a Chicago ghetto housing project became a sitcom favorite. We watched how they struggled financially to keep it all together, and how they tried to keep their kids away from dangerous neighborhood temptations.
As the show increased in popularity, it begin to center around the clownish antics of JJ who strutted around in outlandish attire and blurted out the catchphrase 'Dy-no-mite!' on every episode.  Despite the show's popularity, John was eventually fired from the show in 1976 after complaining about the lack of Black writers, and how the character JJ had morphed into a buffoon. The producers decided that the ratings were more important than John's complaints and decided to kill him off in a car accident while he visited the south. The now timeless scene when Florida hears about her husband's death and screams, 'damn, damn, damn,' has actually become an extremely popular GIF.
After the James character was killed off, the show jumped the shark. Esther, who had also grown tired of the behind-the-scenes antics, complained about Walker's stereotypical shenanigans and left the show after the 1976-1977 season. In a 1975 interview with Ebony Magazine, Esther commented about the JJ character: "He's 18 and he doesn't work. He can't read or write. He doesn't think." After a one-year absence from the sitcom, Esther decided to return. She was assured that the JJ would not behave like a clown and would present as a better example for young Black men. The declining ratings would ultimately result in the show's demise in 1979. Not even a young Janet Jackson, who was brought on as a cast member, couldn't save the once wildly popular sitcom.
After leaving Good Times, Esther continued doing stage work and episodic TV. In 1979, she won an Emmy for her role in the TV movie, Summer of My German Soldier. Esther returned to the stage in 1989 at the Roundabout Theater in The Member of the Wedding, and A Raisin in the Sun, where she portrayed the family matriarch with Danny Glover playing the errant son. She also played a maid in the Academy Award-winning film Driving Miss Daisy (1989).
Esther became the first woman to win the NAACP Chairman's Civil Rights Leadership Award in 1990, and in 1991 was inducted into the Black Filmmaker's Hall of Fame.
In a 1990 People Magazine interview, Esther discussed her refusal to refuse roles playing a domestic:
"I'm glad to take on the role of a domestic because many of your Black leaders, your educators, your professionals, came from domestic parents who made sacrifices to see that their children didn't go through what they did. I don't play Hollywood maids, the hee-hee kind of people who are so in love with their madam's children they have no time for their own."
Devoted to addressing social and political injustice, Esther delivered a memorable reading of the proposed 52-word Equal Rights Amendment at the annual conference of the National Organization for Women (NOW) in 1981. Seven years later, again, for NOW, she participated in its summer drive for a stronger black family where she addressed an audience of 90,000 people gathered on the Mall in Washington, D.C.  Esther was also an honorary member of Zeta Phi Beta Sorority, an organization of college-educated African American women.
Esther Rolle died from complications of diabetes on November 17, 1978, just nine days after her 78th birthday. She had only been married once to Oscar Robinson. The pair were together for five years and divorced in 1960. Esther never had children.