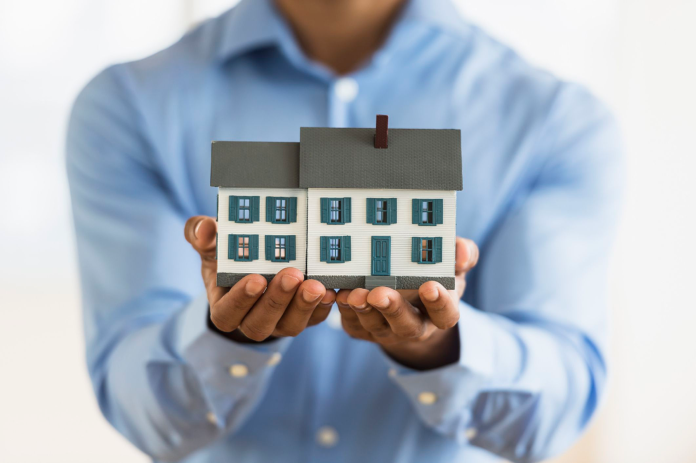 Rusland Anderson, 61, purchased a home warranty after buying his Charleston, SC home. "I really thought home warranties were safety nets against expensive and unforeseen repairs. I regret buying a home warranty because it has resulted in nothing but battles with the holding company over broken appliances. The warranty company has fought me tooth and nail with regards to costly home repairs! Now, I am at war with them over my central air unit! I regret wasting so much money on a warranty that has now become nothing but a headache," says Anderson.
What is a home warranty?
A home warranty is an annual renewable service contract that is supposed to shield homeowners from the high costs of unexpected appliance breakdowns and system failures. Buyers agree to sign a contract and pay a monthly or annual fee, plus a service charge when a technician is sent out to diagnose an issue. Most home warranty companies like Choice Home Warranty, Select Home Warranty, or American Home Shield offer an array of plans with options to add appliances. Typically, home warranty companies work with certified local technicians who will try to fix what needs to be repaired.
What does a warranty cover?
A home warranty coverage will typically vary depending on your company of choice. So, it is best to read your contract carefully to fully understand what is and is not covered under your specified plan.
Home warranties may cover some of these items, again, depending on the plan you select:
Heating and cooling system
Electrical system
Plumbing system
Washing machine and dryer
Kitchen appliances (microwave, oven, range, refrigerator)
Electronics (computers, TVs, gaming systems, and smart home products)
Pool and hot tub
Roof leaks
HVAC tune-up
How much are home warranties?
A home warranty typically costs $1,029 per year. Average prices fall in the $219 and $1,841 range, but it could cost anywhere from $75 to $7,500, depending on the specific benefits and add-ons. You must pay a $20 to $75 monthly premium to maintain coverage plus about $75 to $125 service fee when you call for repairs.
Are there extra fees?
You can also wind up paying the difference between the maximum amount your warranty company says it'll cover for a repair or replacement and how much the entire job ends up costing, if greater.
For example, let's say the washing machine can't be fixed and needs to be replaced. Your warranty company might dish out a maximum of $500 to replace it, but you paid $1,000 for it a few years ago!
The $500 is not really the "full replacement" coverage you were thinking of, and you might have to shell out hundreds of dollars more to find a satisfactory replacement.
Pros and cons of home warranties
Pros–Home warranties are supposed to provide a consumer with a certain level of peace of mind when a covered item breaks down.
It can help cover the cost of repairing broken, expensive appliances and systems.
If a covered item breaks, you can skip the time-wasting phone calls to get quotes from various repair people. Instead, when calling to make a claim, you provide the rep with whatever info they need, and they will do the rest.
Cons—Home warranty companies can deny your claim if, for example, an appliance has an old part you did not know about that should have been replaced eons ago. The company can claim you did not maintain your unit properly and refuse to payout.
A company can also refuse to replace an appliance that keeps breaking down because they feel it is still repairable.
A warranty company can altogether refuse to cover some big-ticket items (like an old HVAC unit), or won't cover a repair because it isn't covered by the type of warranty plan you have.
You do not get to choose the type of contractor sent to your home to handle your claim. If the person is unprofessional, you have zero say-so. Regarding Anderson's central air case, the claim was instituted on April 28th and to date, the unit is still in disrepair. "At the initial visit, the contractor complained how he works round-the-clock and returning calls in a timely fashion is difficult due to his workload," says Anderson. Thus far, Anderson has left countless messages trying to reach the repairman and not one call has been returned. The total cost to repair the central air unit would be $1505, the warranty company offered Anderson a $765 cash-out to appease him because of his numerous complaints over his dissatisfaction with the inordinately long repair process.
BTW, you also won't get much of a say in the brand or model of a replacement.
Are home warranties worth it?
NO!
A home warranty typically covers the cheapest repairs or replacements. Plus, let's not overlook the service fees of every repair person who steps through your door.
Home warranties are a waste of money!
It is wiser to build an emergency fund on your own that will cover unexpected repairs or replacements.
If you've purchased new appliances, they should come with a warranty which means you can, at least, coast for a few years without breakdown worry; be sure to check your paperwork.
Word to the wise, get big-ticket items like a water heater or HVAC serviced yearly to prevent any breakdown surprises. Tune-ups will protect big-ticket appliances in your home until it's time to replace them altogether.
Finally, check online to gauge where an appliance is at the stage of its life. Budget and save for the items you know you will need to replace at a given time.
Filing a complaint
If you believe your home warranty claim was wrongfully denied and want to fight it, you have options.
You can file a complaint against a company by going the following route:
What types of lawsuits can be filed against a home warranty company in small claims?
Many types of small claims lawsuits can be filed against a home warranty company, the most common ones are over:
Bad faith denial of a claim. For example, your home warranty contract states that the company will pay for a new water heater if your water heater stops working within 2 years. It has been a year and your water heater has stopped working but the home warranty company fails to replace your water heater.
Failure to pay for all costs on a covered claim. For example, your home warranty plan covers water leaks, but the home warranty company only paid for 50% of the contractor's bill.
The maximum amount you can sue for in small claims court varies by state and can be between $2,500 and $25,000.