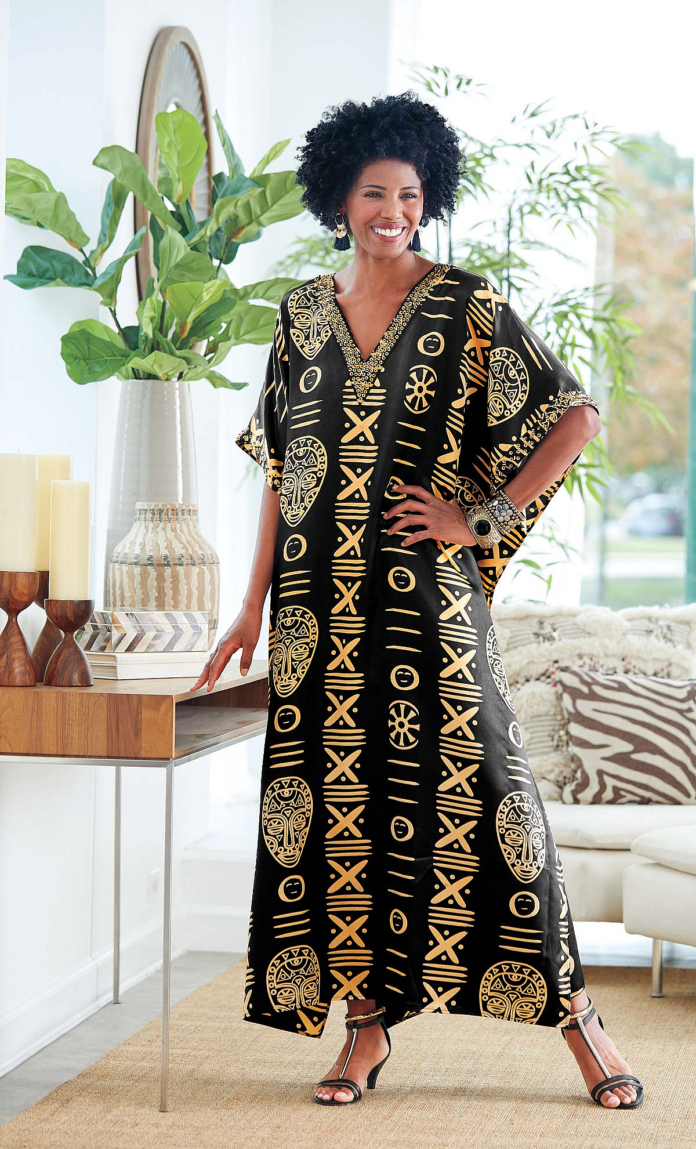 What is the very best feeling in the world?  Getting home, throwing off your street clothes, and slipping into a caftan. The freedom that is experienced when all of the restrictive undergarments come off is almost indescribable!
Many of us 50-plussers have been embracing the free-flowing ease of caftans since the year of the flood. Our mothers and their mothers before them wore these types of lounge around "housedresses," and many of us continue the tradition to present day. The feel-good, fuss-free garments allow for maximum comfort, motion and can be worn in or out of the house. They also come in a variety of patterns and colors. Most importantly, they are figure flattering because they hide every figure ouchie!
You've just gotta love these caftans, they are billowy, and represent effortless styling so that you move with ease, it's relaxed freedom at its best. Check out the beautiful caftans below at Ashro.com, and all are under $20! Happy breezin'!