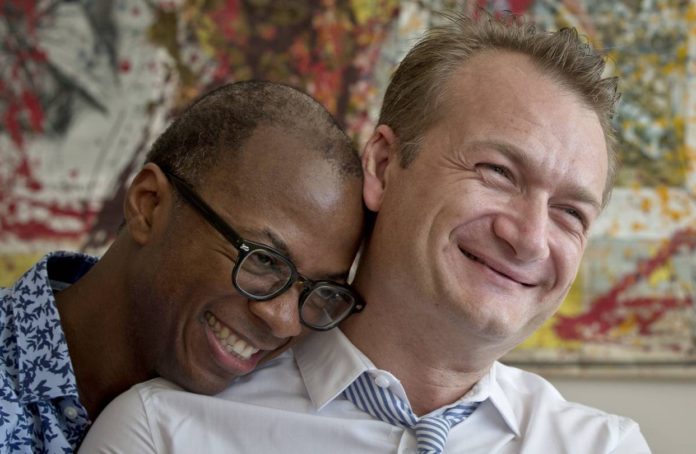 There are a number of popular online gay dating sites to choose from, whether you're looking for a casual encounter or a longterm relationship. Each has its own reputation, and as they say: Reputation is everything! Meaning, the culture of the site can tell you a lot about what type of men hang out there and whether they are interested in finding someone for serious online dating.
The sites are age 50-plus friendly and regardless of what you're looking for, the first step is creating an online profile that can increase your chances of finding what you want. Then, try out the various online dating sites listed below and see which one best suits your dating needs.
Best Online Relationship Sites
OKCupid
OKCupid has grown rapidly, starting from a humble collection of men into more substance than the scene. OKCupid attracts a large audience because it's completely free and easy to navigate. OKCupid is fully self-service. Users guide themselves through a compatibility check instead of the site popping out random matches. Users can answer a series of questions at their own pace, which they can later match up to other members who've answered the same questions. Questions range from motivation, to how often you keep your promises.
What we like: Before signing up, users are given the option to block straight visitor profiles and to also bar them from seeing their profiles. This makes it more comfortable for new users or ones that prefer to stay private. Members can also take fun "tests" created by other members. For instance, the "The Nerd? Geek? or Dork? Test" gives other members your geek rating. Or "The Lover Style Profile Test" lets you gauge your sex preference.
OneGoodLove
Tagged as a site for long-term relationship oriented, OneGoodLove uses a personality profile formulas to match members with potential mates.
New members take the personality test for free. A report at the end shows what type of man you are and what type of male best suits you. Next, members are taken through a lengthy process to complete their profile to hone in on the perfect match.
What we like: OneGoodLove's personality test is quick and simple to use. The site also includes GLAM (Gay Love Advice Magazine) that provides tips to help make a better match. The site is also trans-friendly, giving members that sign up a gender neutral option before entry.
GKiss
Hey, we've all experienced that one person that wasn't who he said he was initially. Gkiss.com screens and verifies it's members to create a more secure environment for online romance. Locking in the date is all up to you.
What we like: Profiles are individually screened for quality. Gkiss even screens usernames to make sure they are not inappropriate. Members can also get their occupation, photo, and age verified for free. This feature is a little restricting and may scare many men away, but it is a great way to make sure the man you're talking to is the person he says he is. Free members can't initiate conversations, but they can respond if someone else initiates.
Ramon Johnson is a writer for LiveAbout.com