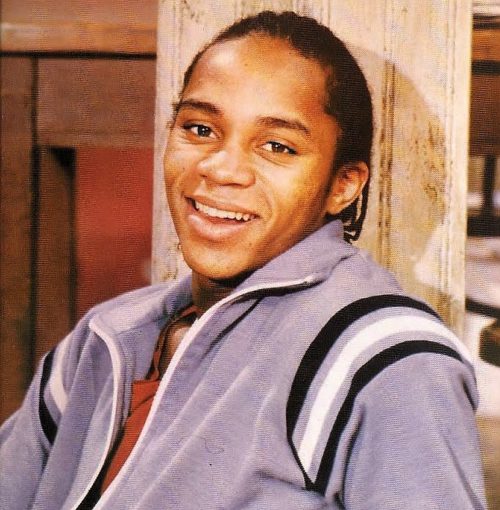 As a child growing up in Detroit, Michigan in the 1960's and 70's I was an avid TV watcher. I loved all the various sitcoms, as well as the daily 4:30 pm movies that introduced me to so many wonderful classic films.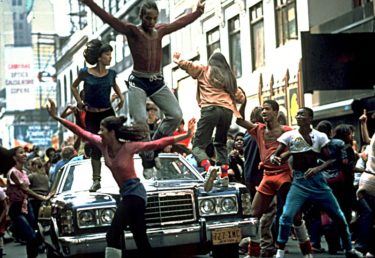 The movies that were filmed in NYC particularly piqued my interest–the congested streets, bumper-to-bumper traffic, cultural diversity. One of my favorite films was "Barefoot in the Park" where I became enamored with fifth-floor walk-ups and cracked skylights. I later wanted to be in Mr. Kotter's class of misfits on the sitcom "Welcome Back Kotter." The show's opening theme seemed to capture the gritty side of NYC–graffiti marked elevated trains, tenement buildings, scenes from El Barrio (Spanish Harlem), bodegas overflowing with cultural offerings I had never seen before.
My other NYC sitcom favorites were "The Odd Couple" where a fabulous upper West apartment across from the famed Central Park was featured, and "Barney Miller" where I learned about the city's Bellevue Hospital, home of the undocumented, uninsured and certifiable.  I also learned how detectives were addicted to bad coffee, donuts, and bagels.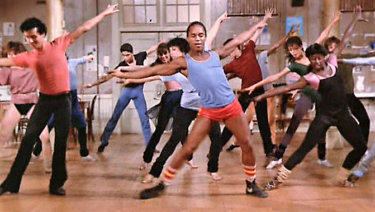 I grew up knowing that someday I'd actually venture out to follow my dream of living in the Big Apple and suddenly in May 1980, the film Fame hit theaters. I could not get to my local movie house fast enough to see the film.  It was mesmerizing, the dancing, the songs, the fashions, my simple midwestern mindset went on NYC overload!  There was one main character who stood out above all of the other actors and his name was Gene Anthony Ray.  Yes, I had fallen in love with the bad boy dancer in the film, Leroy Johnson played by Ray. I remember the opening of the film when he stole a friend's dance moves for an audition with New York's High School of Performing Arts.  Ray performed a sexy dance to singer Linda Clifford's "Red Light."  I even taped the movie's advertisement on various pages of my journal.  I had an intense love affair with an exciting city and an actor whom I had planned on pursuing with steadfast conviction.
In 1985, I actually put those wheels in motion to move to New York.  A friend knew of an available job as a photo art coordinator at ESSENCE Magazine that was based right in midtown Manhattan.  Life could not have been sweeter!  I flew to NY, interviewed for the job and landed it.  I was floating on cloud nine with a posh job and even managed to secure an apartment in Fort Greene, Brooklyn.  Yep, life was good.  So my next conquest would be to find my future husband, Gene Anthony Ray!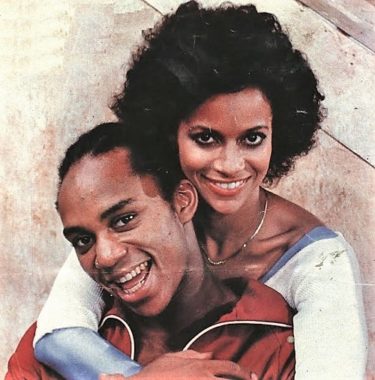 Even after moving to New York City, then settling in, I had not forgotten about my love for Leroy.  Surely, someone in my circle of art directors, writers, photographers, editors and graphic artists had to have made his acquaintance, damn it!   One day, during a casual conversation with a male colleague, I mentioned my obsession in finding Gene Anthony.  The co-worker gave me an odd look for a few seconds and then laughed out loud.  I wondered what was so funny about my quest in finding my soulmate.  Well, according to this bubble-buster, my Gene Anthony Ray was, in fact, a gay man living in Harlem!
Well, I had to brace myself on a desk after hearing the news.  I looked at my co-worker, who was admittedly a gay man and half-heartedly listened to how he had actually met Gene Anthony.  I did not want to believe that my husband-to-be was not interested in women!  Lies lies!   Well, my co-worker, who laughingly referred to me as 'colored' and 'country' did not understand the impact that his news had on me.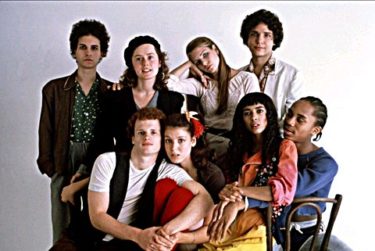 Suffice it to say, I was devastated, the love of my life was gay, now what?
Well, life moved on and I remained in New York City even though I actually never got to meet the man of my once dreams.
A few weeks ago, I saw a Facebook post celebrating the 38th anniversary of the movie Fame.  I reposted the story and received so many positive responses. The post reminded me of how the film had actually changed the course of my life.
Apparently, I was not the only one who adored Gene Anthony Ray who co-starred in both the Fame film and TV show.  At one point, the performer, who never received professional training in dance was receiving over 17,000 fan letters per day.  I also later found out that the actor's life had been fraught with turmoil.  He was raised by a mother and grandmother who had both been arrested and convicted of selling heroin and cocaine.  There were also rumors of him using drugs and drinking excessively.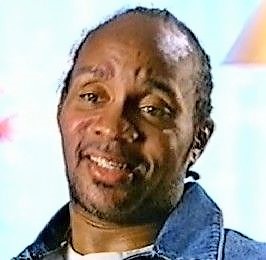 Gene Anthony's last video project was an April 2003 one-hour BBC Fame reunion documentary titled Fame Remember My Name.   Sadly, in 1996 he was diagnosed as being HIV positive.  Gene Anthony passed away on November 14, 2003, at age 41 from stroke complications.
When Gene Anthony died, I remember feeling so hurt by the loss of such a talented soul, and his death also triggered memories of my youth and total naivety. I will always remember Gene Anthony dancing so effortlessly and with such raw sexuality as he flexed his perfectly toned muscular and sweaty frame.  The man had a definite gift for taking total command of his every performance.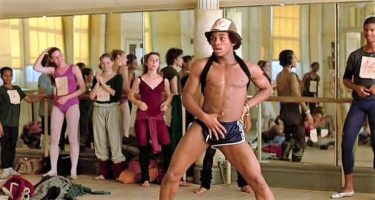 Gene Anthony Ray will forever be remembered as the person who gave me the nudge I needed to come to NYC, and for this, my–maybe-coulda-been-husband will always have a special place in my heart.
Here is Gene Anthony Ray's Red Light audition video: