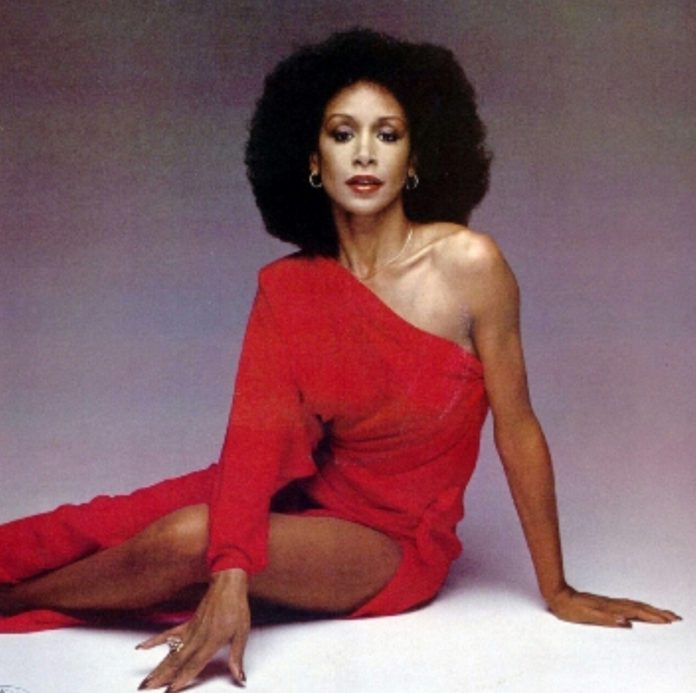 We get nostalgic every time we hear that 1970 record chartbuster, Band of Gold, a song Freda Payne performed with such yearning vulnerability that it still resonates with us even today. Beautiful, smart, accomplished, Payne went on to record the anti-war song, Bring the Boys Home, which captured the raw emotions of folks who were against the Vietnam War. The song went gold but was banned by the Armed Forces Vietnam Network, which feared it would "aid and comfort" the enemy. Over the years, Payne turned to acting and landed roles in films, television, and on the stage. Now 75 and still stunning, Payne chatted with 50BOLD about the path she has traveled and the road still ahead.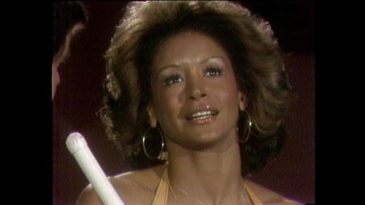 50BOLD: How did you choose singing as your life's path?
Payne: Well, let's say it chose me. When I was 11 or 12 and beginning to think about what I wanted to do, becoming a doctor was on my list but I didn't get straight A's. I also considered becoming a teacher but in the 1950s there weren't many choices for Black women. I even thought about becoming a nurse. And then all of a sudden my mother had signed up my sister and me for private piano lessons. My mother took us to The Detroit Institute of Musical Arts which was located right near where Wayne State stands. And I was like about 5 or 6 years old. And I started taking piano lessons and then she found a lady who would come to our home every Tuesday. She would give my sister Scherrie and me piano lessons.
My piano teacher really kind of started the whole ball rolling because we had a recital every year. During one recital she asked if I would participate in a singing audition. I agreed and afterward, my piano teacher told me that my voice was lovely and asked if I would sing in her ensemble and also perform a solo.
Scherrie, however, was the singer in the family. I was painfully shy. I would just kind of fade into the background. Soon I was suddenly being asked to sing at social affairs. One day I decided to enter a local talent contest and I won. I also entered a TV contest that aired in Detroit on a show that was similar to Dick Clarke's American Bandstand. They had a 15-minute talent contest segment that consisted of four contestants and the prize was a statuette and record player. I was 13-years-old and I won! So, this is how I got started in this profession.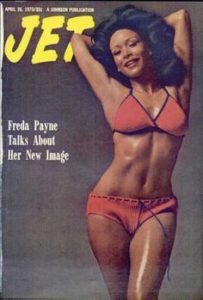 50BOLD: The song Bring the Boys Home was an anti-war song that was so necessary to get out to the masses at that time. What is it about that song that compelled you to record it?
Payne: Well the song was presented to me a year after Band of Gold had become a number one-million-dollar seller. The record company and their stellar writing/production team of Holland-Dozier-Holland were really looking for a song that was going to be another hit for me. They had done a demo of Bring the Boys Home and when they played it for me, it brought tears to my eyes. I loved it! And the team said they wanted to record it with me. Those days were really turbulent. There was a lot of protesting against the Vietnam War.
When I recorded the song I thought it fit perfectly with the times. I thought the song had a spiritual and positive message and struck a chord with families whose loved ones were fighting in the war. At the time, a dear friend of mine who acted as my road manager and confidante warned me that I would get some political flack over the recording and I went through with it anyway.
Richard M. Nixon was this nation's president at the time. Just two weeks after the song was released and started getting heavy airplay all over the place, the record company received a telegram from the U.S. Armed Forces Vietnam Network Radio stating that my song, Bring the Boys Home, will not be played in South Vietnam due to the fact that it was giving aid and comfort to the enemy. I was shocked. What's ironic is that the song became a hit anyway and sold over a million records.
50BOLD: What do you think of today's music?
Payne: I'm not fond of most but some of it, I do like. And some songs I hear are just downright dumb, like brain dead. When I listen to some of these lyrics I think… "they can't be serious!" I can't understand how these young kids like some of this music. I just don't get it! Well look, music and music appreciation have practically been taken out of the public schools. What these kids listen to seems to lack creativity, depth, and soul and they are accepting of this.
I have SiriusXM in my car and I basically listen to jazz, real jazz, and the Watercolors station is smooth listening. I also listen to the Soul Town station on Sirius which features oldies but goodies which I love.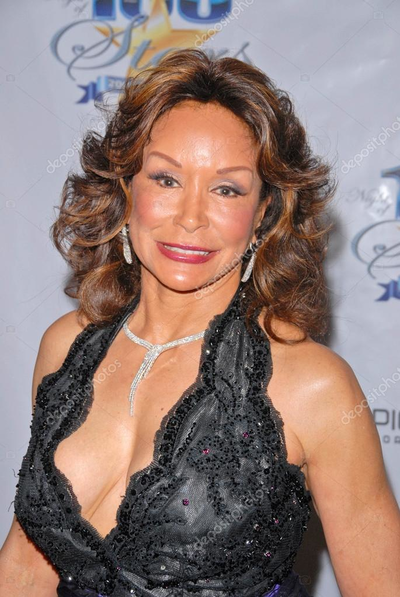 50BOLD: What makes you happy now?
Payne: Oh, what makes me happy now? I'm happy when I have a lot of engagements lined up. The work, however, does not present itself as it once did. The bookings are few and far between. What makes me happy is when I see everyone in my family doing well, and no one is struggling, sick or anything like this.
50BOLD: What's next for Freda Payne? Are you working on another biography? Do you still want to act, record?
Payne: Well all the things you've just mentioned are still on the table for me. I'm still performing. As a matter of fact, when you say acting, I'm getting ready to do this once again, this will be my third time being featured in this stage performance—Ella: First Lady of Song.'It is a musical play that was conceived and directed by none other than Maurice Hines. With each of my performances, I received rave reviews. So I'm going to perform the piece once again with a little bit of tweaking in the script this time. I'll be performing in Wilmington, Delaware at the Delaware Theater Company and the play will run from April 18th to May 14th.
50BOLD: Can you share with our readers something about yourself that your fans do not know. I hadn't a clue that you had a love relationship with the late Edmund Silvers of the famed pop 70's family of performers, The Sylvers.
Payne: My relationship with Edmund was one that I thought people knew about because it was publicized.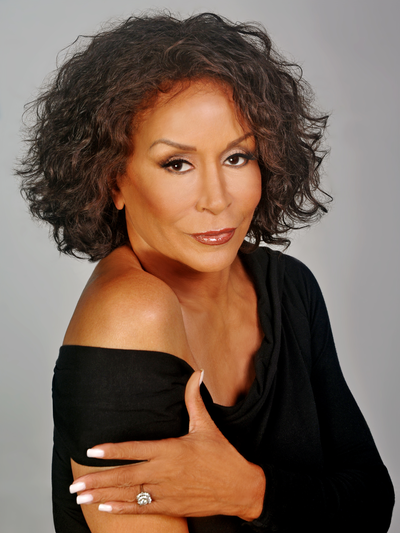 50BOLD: I knew you had been married to R&B crooner, Gregory Abbott, who had that monster 1986 hit, "Shake You Down.'
Payne: Yes, Greg and I were married and we have a son. He was my only marriage. We have a cordial relationship but we could be better friends. I don't know if this will ever happen. I was so proud of Greg when he came out with a smash number one record, Shake You Down. It was like one of those things that you didn't see coming, you know. And it just goes to show you.  I told Greg…"You know, what if we hadn't separated and divorced, you would never have had that success!" I told Greg, I did him a favor!
50BOLD: Are you in a relationship now?
Payne: I am dating. I'm not into… a relationship like when you're with someone for years and years, that kind of thing. No. But I am dating. I have someone in my life. We go to dinner, movies, you know, that kind of thing.
50BOLD: Is there anything else that folks do not know about you? Do you like to read?
Payne: I read but I'm not an avid one. I'm not like reading all the time. I read because there are just some things that I like to read, especially when I'm on a plane. I am, however, working on my memoirs. And I also practice Yoga and have done so since 1973. And what else can I tell you… Oh, a lot of fans don't know that I'm really, truly, a jazz singer at heart, this is my forte. If I wasn't a jazz singer, I couldn't perform as Ella Fitzgerald.
50BOLD: Now, how is your sister Scherrie doing? She was a member of The Supremes from 1973 to 1977.
Payne: Scherrie is fine, she now writes and has a passion for it. She writes songs, screen and stage plays and is a fantastic vocalist. Scherrie has been writing her own material since the '60s. She's just had a play that was presented in one of those small theaters in Hollywood.
50BOLD: Do you have any grandchildren?
Payne: Not yet. I do, however, say to myself, "Lord, I would like to have grandchildren while I can still enjoy them!"