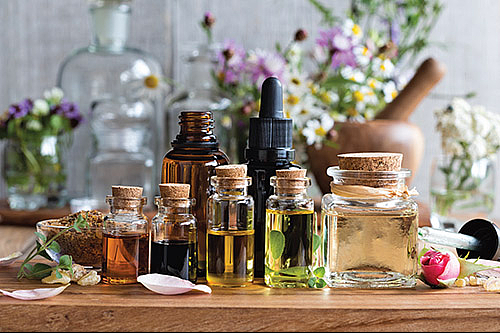 From cleaners and sprays to air fresheners and more, essential oils are making their way into the mainstream as commonplace, common sense household solutions.
It's no surprise then that the market for essential oils is anticipated to grow significantly (more than 9 percent) over the next several years, according to Grand View Research. More households are catching onto the fact that these beneficial plant-based ingredients have a range of cleaning and home care uses.
To get in on the trend, consider these cool home care uses for essential oils:
Wipe Surfaces: Creating your own cleaning supplies can make chores a little easier on the eyes, nose and throat. The good news is that certain essential oils, like tea tree and lemon oil can help fight dirt and grime, as well as kill bacteria and

viruses

, making them an excellent addition to homemade cleaning solutions and wipes.
Banish Bugs: Most traditional home insecticide products use the same active ingredients initially developed almost 50 years ago. Interestingly, the right mix of essential oils can also be highly lethal to

bugs

. Familiar ingredients such as lemongrass oil and geraniol in Zevo Instant Action Sprays target nerve receptors active only in insects, not people or pets.
"Zevo bug sprays are effective because they target insects' unique biology with a blend of effective essential oils, setting them apart from traditional insecticide sprays," says John Scarchilli of Procter & Gamble Ventures, which sell Zevo online and at select Target and The Home Depot stores.
Bust Fridge Odors: Even if you regularly rid your

fridge

of old items and wipe down its surfaces, combatting fridge odor can be a losing battle, as the plastic components tend to absorb odors over time. Make that box of baking soda that you have in your refrigerator work a bit harder. To go beyond simply neutralizing odors, add a few drops of essential lemon oil to it for a crisp, fresh scent.
Revive Fabrics: Take a natural approach to fresh-smelling fabrics. Create your own spray by combining baking soda, distilled water and a touch of your favorite essential oils. Use the formula on linens, upholsteries, window treatments or any other fabrics around your home in need of a scent boost.
Create Calm: You don't have to do a full hygge-inspired renovation project to promote a peaceful atmosphere in your home's spaces. With just a diffuser and such essential oils as lavender and bergamot, you can fill a room with a calming scent.
For clean, healthy, bug-free spaces, consider introducing essential oils into your home's supply kit. A small but mighty dose can really go a long way.