Singers like James Brown, Al Green, and Jackie Wilson didn't need gimmicks or hooks to captivate their audiences, their soulful voices full of raw intensity held the power to reel folks right in. Yet, another performer who was also placed within the constellation of soulful talents and whose vocals were drenched in trademark gritty southern soul was the late Wilson Pickett.
Pickett was born March 18, 1941, in Prattville, Alabama. He was the fourth of eleven children.  He had a troubled upbringing that haunted him throughout his life. It was the Jim Crow era, Pickett's family was dirt poor; they all lived in a two-room shack. When Pickett was 6 weeks old, his father, Wilson Sr., went to prison on a bootlegging charge. He loved and over-sampled the liquor he sold, moonshine, and unfortunately, his namesake would later grow to love alcohol as well. Lena Pickett was a no-nonsense country mother who ruled with an iron fist, literally.  
According to Gerri Hirshey's book Nowhere to Run: The Story of Soul Music, Pickett, who had a childhood marked by abuse and violence, once admitted about his mother, "The baddest woman I knew was my mother, I get scared of her now. She used to hit me with anything, skillets, stove wood." After one savage beating at the hands of Lena, Pickett ran away with his dog into the woods and cried for one week.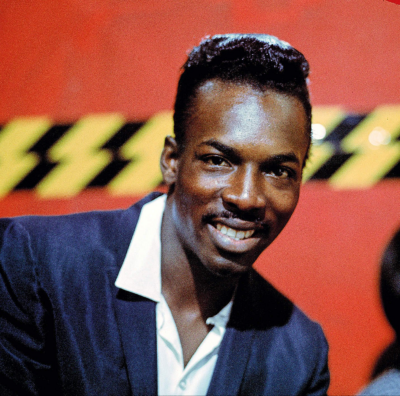 Another time, Lena fractured her son's arm by striking him with stove wood after he gave her lip about doing chores. Pickett Sr. also got his fair share of whuppings from his wife. He was forever scarred on his forehead from a bowl of beans Lena threw at his head. The matriarch would continue to have children in the absence of her husband. The siblings were given the name Pickett even though their father was a sharecropper who did not live with the family. 
Pickett would eventually escape his chaotic home life in 1955 to live with his father in Detroit who was working at an auto plant at the time. After moving to the Motor City, Pickett performed on street corners with other singers. In the 50s, he put together the Violinaires, a gospel group. The musical genre was a natural choice for the performer since he was raised in the church like so many of his Black musical contemporaries who had migrated from the south. Pickett switched gears and moved to soul/R&B secular music after joining The Falcons where he sang lead vocals on a song he had written, I Found Love. 
Pickett soon left the group to strike out as a solo artist. He had some success with a song he co-wrote, If You Need Me, in 1963. Pickett began to draw some attention with his rendition of the song. The recording caught the attention of bigwig Atlantic Records producer Jerry Wexler who signed him in 1964 as a solo artist to the label.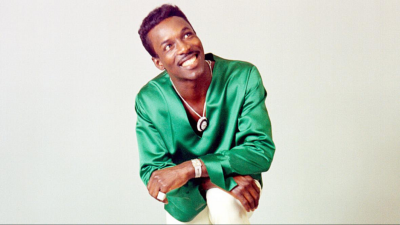 It was Wexler who branded Pickett with the nickname "the Wicked Pickett." The nickname came about after Pickett was caught pinching a record company secretary sporting a miniskirt who had bend over to do some filing. Another female worker caught Pickett in the act and referred to him as 'wicked, wicked Pickett.' Wexler came out of his office at the moment the female worker referred to Pickett as wicked and announced that the singer's next album would be entitled, The Wicked Pickett (1966) which by the way, contained the million-selling single Mustang Sally.
Pickett's years at Atlantic proved to be the most fruitful of his career. In the mid-to-late 60s, he had a string of hit singles including 634-5789, Everybody Needs Somebody to Love, Don't Knock My Love, Call My Name, I'll Be There, and Fire and Water. Pickett is most identified with In the Midnight Hour, which he co-wrote with Steve Cropper.
As Pickett's fame grew, there were whispers that success had inflated his ego. He clashed with studio musicians which made it difficult to find folks who were willing to work with him. Pickett's dazzling good looks and confident demeanor soon wore thin as he developed a rep for being difficult.

After Pickett's departure from Stax Records, he moved back to the south. Even though it was a move that did not thrill him, he recorded at Fame Studios where he cranked out some mega-hits–Land of 1,000 Dances which was his biggest pop hit, his remake of Mustang Sally, Everybody Needs Somebody to Love,  Funky Broadway, and Stagger Lee. At the end of 1967, Pickett began to record songs written by Bobby Womack at American Studios in Memphis. He recorded remakes of The Beatles hit Hey Jude (1968) which was considered the first "southern rock" record. He also went on to record a cover of The Supremes You Keep Me Hanging On and The Archies Sugar Sugar which was yet another crossover hit.
By the 70s, Pickett started working with Philadelphia-based producers Gamble & Huff releasing the album Wilson Pickett in Philadelphia with hits Engine No. 9, and Don't Let the Green Grass Fool You which went on to sell a million copies. In June of 1972, the vocalist left Atlantic for RCA Records his final single was a Randy Newman remake of Mama Told Me Not to Come. Like most of the 60s soul artists, the disco era style of music did not bode well with their soulful sound. Pickett struggled to find his place musically in the new era which was not compatible with his soulful sound.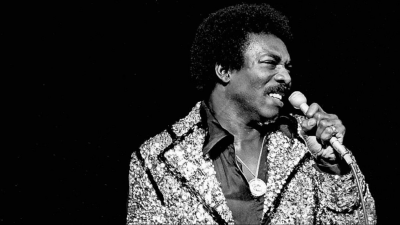 On the personal side, Pickett was plagued by his addictions to alcohol and cocaine which included stints in various rehabs. He was married, but also reportedly had girlfriends, many of whom accused him of being physically abusive.
In 1974, Pickett was arrested for brandishing a gun during an argument in New York. In 1987, the singer was given two years probation and fined $1,000 for carrying a loaded shotgun in his car.  In 1991, he was arrested for spewing death threats while driving his car over the mayor of Englewood, New Jersey's front lawn. Pickett was also convicted of drunk driving in 1993 that resulted in a sentence of a year in jail and five years probation. During his time in jail, he got into a fight with another inmate and injured his eye. Pickett had to have a number of surgeries to fix the damage. There were also numerous arrests for cocaine possession. 
In the 2016 biography, In the Midnight Hour: The Life & Soul of Wilson Pickett by Thomas Fletcher, the author recalls how Pickett once forced his 14-year-old son to use cocaine with him during a conversation about the birds and the bees.
The 90s saw a revival in Pickett's career. More attention was brought to his importance as an artist when the 1991 hit film The Commitments was released. The film focused on a young Dublin band obsessed with soul music and Pickett was their hero. The movie showcased his hit songs Mustang Sally, and Midnight Hour. The film introduced him and his music to a younger generation that caused his popularity to soar especially in England. Pickett was also inducted into the Rock and Roll Hall of Fame in 1991. He, unfortunately, missed the ceremony after his refusing to leave his home when the limo arrived to take him to the event.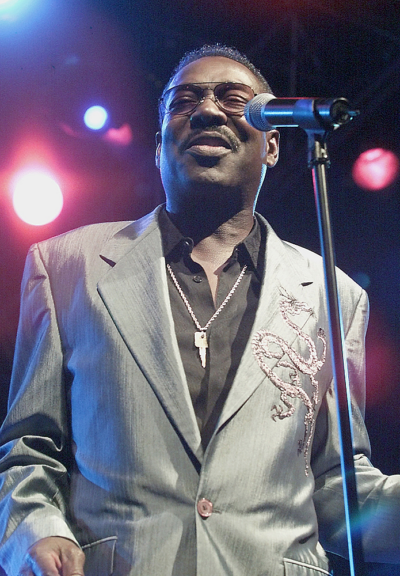 In 1993, Pickett was involved in a car accident striking an 86-year-old pedestrian, Pepe Ruiz, who died later that year. The artist was convicted of drunk driving and sentenced to a year in jail and five years probation.
In 1999, Pickett received a Grammy Award nomination with his final album It's Harder Now, while he continued to perform his legendary live shows. The prolific songwriter's works have been performed by The Rolling Stones, Van Halen, The Grateful Dead, Bruce Springsteen, and Los Lobos. As a vocalist, Pickett is listed at number 68 on Rolling Stone Magazine's list of the "100 Greatest Singers of All Time."
Wilson Pickett was an undeniable talent who some say never reached the success of other notable 60s soul singers such as Otis Redding, or Sam Cooke because of his temperamental personality, and decades-long battles with addiction. Pickett died of a heart attack on January 19, 2006, in Reston, Virginia; he was 64 years old. Sadly, he had suffered years of health problems. He left behind four children.
According to his daughter Veda Neal who has worked to keep her father's legacy alive, "I just want people to realize that my dad wasn't just an entertainer," she said. He was a father and would help people. He had a sensitive and compassionate side to him that a lot of people did not know. He just wanted to give 100 percent to his fans."