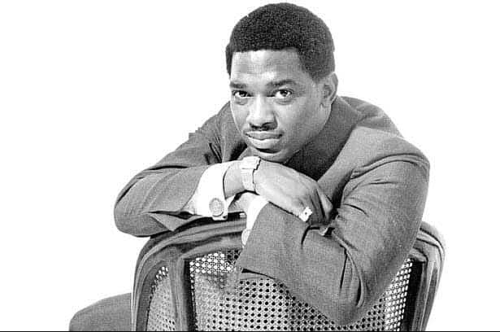 T he summer of '69 is so vivid in my memory. Twenty-Five Miles, recorded by Edwin Starr, was a megahit. During the record player's heyday, the song was a favorite and was heard everywhere–BBQs, block parties, beaches, parks; you could not escape it! The lyrics of that song remains ingrained in my mind, even though my memory isn't what it once was. But yet, the man who recorded the classic, Edwin Starr, was an unknown to me.
Starr was born Charles Edwin Hatcher on January 21, 1942 in Nashville, Tennessee. Starr's father, William Hatcher, moved his family to Cleveland, Ohio following World War II. Starr was raised in a non-musical environment with his cousins, soul singers, Roger and Willie Hatcher. Upon graduating high school, Starr was drafted or enlisted (sources differ) in the U.S. Army and did a two-year stint in Canada and Europe. During his furloughs, Starr performed at various clubs throughout Europe where he honed his musical stylings.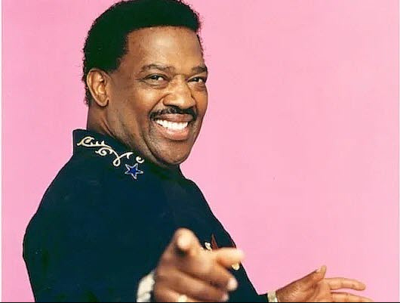 After being discharged from the military, Starr returned to the states to settle in Detroit. He became a featured vocalist for the Bill Doggett Combo. The combo's manager suggested Starr change his name to Edwin Starr because he felt the performer was surely destined for stardom. Not long after joining the Bill Doggett Combo, Starr left to form, the Future Tones, a group that would become known as his backup group, the Soul Agents.
In 1965, Starr signed with Golden World, a label that included the Ric Tic subsidiary, which at the time competed with Berry Gordy's Motown/Gordy/Tamla/Rare Earth empire. Starr's first single, Agent Double-O-Soul, was written by Starr and was an attempt to cash in on the era's pop culture fascination with James Bond films. Soon other Ric Tic hits followed—Backstreets, Stop on Sight, Headline News, and You're My Mellow. Starr also penned two hit singles that were recorded by the group Shades of Blue–Lonely Summers and Oh How Happy which took the #12 spot on Billboard's Hot 100 chart.
In 1968, Ric Tic was purchased by Berry Gordy. Starr released the huge hit Twenty-Five Miles (1969), co-written with producers Johnny Bristol, Jerry Wexler, Burt Berns, and Harvey Fuqua. The song made it to the number #6 spot on the pop charts
In 1970, Motown producer/songwriter, Norman Whitfield, originally co-wrote, War, a Vietnam anti-war anthem for the label's top-selling group the Temptations. Motown didn't release the song as a single due to concerns that the group's fans wouldn't accept its strong political message and negatively impact the Temptations' image and sales. Whitfield thought War, however, would be perfect for Starr who re-recorded it with a soulful rage. The question, "War, good God y'all/What is it good for?" and its answer, "Absolutely nothing!" has become one of the most recognizable political slogans ever to derive from a pop song.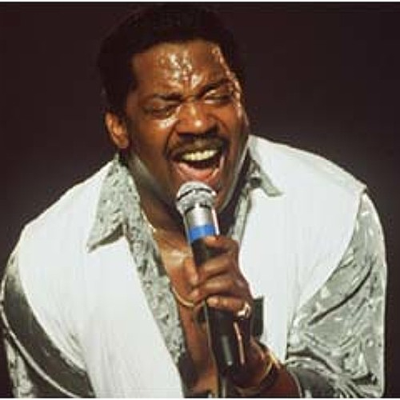 War would be Starr's biggest hit, selling some 3 million copies; the song also earned him a Grammy Award nomination. Despite being widely popular and relevant for anti-war or anti-military movements, Starr would lament that the song's true meaning got lost. "The song was never about the Vietnam War," he told British paper, The Voice, in 2001. "It was about the neighborhood wars and the racial wars that were going on inside America at the time. It just happened to coincide with the war in Vietnam." Unfortunately, War would take the Vietnam vet to the pinnacle of his career. He released a follow-up single to his epic recording entitled, Stop the War Now, but sales were dismal.
Starr left Motown in the early 70s because reportedly, Berry Gordy, was reluctant to address the political social issues of the times. Starr changed his image in the 70s and was one of the few 60s legends who embraced the disco era. Upon his departure from Motown, Starr signed with 20th Century Records in 1978. The following year, Starr released such disco recordings as Free To Be Myself, (Eye to Eye) Contact and H.A.P.P.Y. Radio, but they were never chart-toppers.
In the mid-eighties, Starr moved to London and became very popular among clubbers. The man who was known for his James Brown-esque style and who abhorred drinking and drugging, recorded very little in the following decades. During the final year of his life, Starr gave over 50 performances touring the oldies circuit. He also operated and owned a rehearsal studio.
Edwin Starr suffered a heart attack and passed away on April 2, 2002 while taking a bath at his home in Nottingham, England; he was 61 years young. He left a wife, Annette Mary Hatcher, a son André Hatcher, and two grandchildren Alonté Renfroe and Maryah Hatcher.
After his death, Starr was posthumously inducted into the Michigan Rock and Roll Legends Hall of Fame, and the Original Rhythm and Blues Hall of Fame. Prior to his death, War was inducted into the Grammy Hall of Fame.