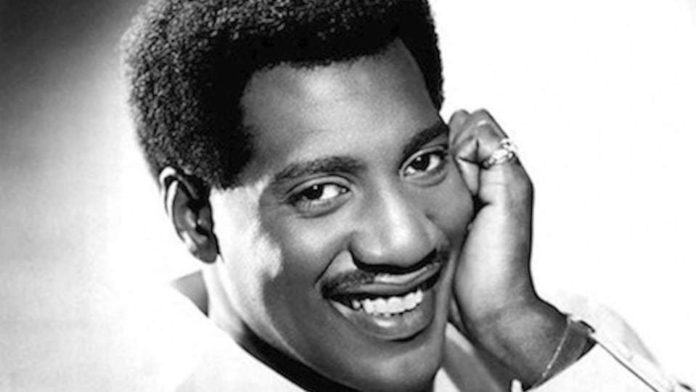 The name Otis Redding always brings back a childhood memory for me that I can now laugh at as an adult.
The year was 1967, and we were experiencing one of those sweltering Detroit summers. My mama, siblings and I were visiting our neighbor, Mrs. Broadus. Before we even stepped onto her porch, we could hear the song Shake, by Otis Redding blasting from her turntable. Every time I heard Shake, it just made me want to dance. Can't explain it!
There was no air conditioning inside the Broadus home.  Despite the heat, all I knew at the time was that this little chubby chick had to prove to everyone that she could shake with all her might as that 45 rpm spun. Oh yes, I was superbad!  I had convinced myself that no Soul Train or American Bandstand dancer could top my moves; I was in the moment for sure. And oh, the nerve of me thinking that I could actually out dance my older sister, Charlotte and Raymond "Rainbow" Broadus, who were the baddest dancers on the block!
Still, I kept trying to show my sister and Rainbow that I was right on their level of dance until, I felt a stabbing pain in my side brought on by my exaggerated moves. My frenzied dancing was not only interrupted by the pain I felt but by my mama's voice commanding me to sit down and let Charlotte and Rainbow dance.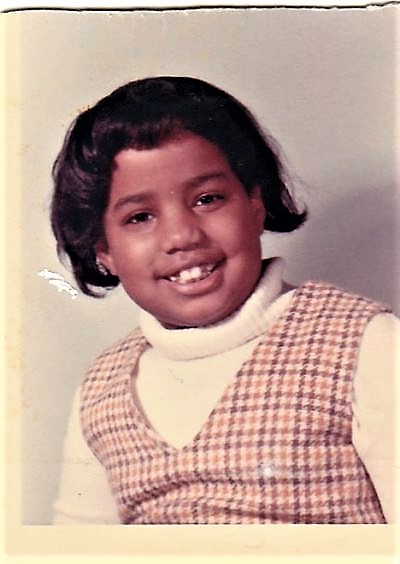 Well, suffice it to say, I was heartbroken because all of my dance moves had been ignored, unappreciated, made fun of…I was humiliated!  
But wait, I also came to the realization that not all Black people can dance!
Despite the sadness I felt at not beating Charlotte and Rainbow with my dance moves, I still consider Shake to be one of my favorite songs of all time.
I thought of Otis Redding recently when I heard how on December 10th he would have been gone some 51 years. He passed away so young, at age 26. He also died tragically in a crash involving his own aircraft that occurred over Lake Monona near Madison, Wisconsin while en route to a gig. At the time of his death, he had dethroned Elvis as "top male vocalist in the world" and was mulling over movie and TV offers. Even though Redding's life was short-lived, he left behind an enduring musical legacy that still serves as a reminder of how great the era of soul music was once-upon-a-time.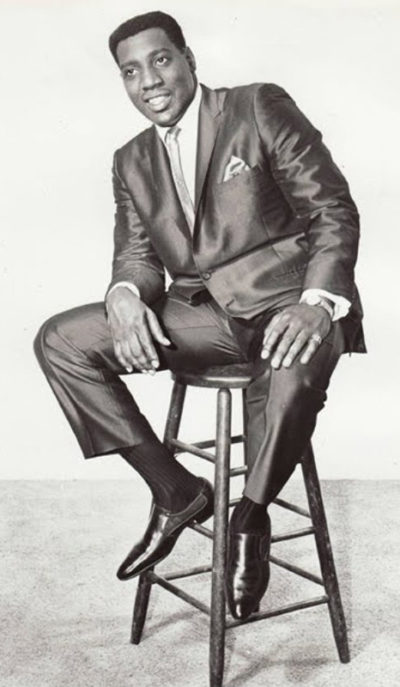 Otis Redding was born in Dawson, Georgia on September 9th, 1941. He was the fourth of six children. The family then later moved to Macon, Georgia when he was a toddler. Redding was raised by his dad, Otis Redding Sr., a sharecropper, and his mom Fannie Roseman. Redding got his musical start at a local Baptist church where he played guitar and piano. He later took up drum and singing lessons which led to his playing in his high school band. Even as a youngster, Redding had music in his soul and knew he wanted to pursue it as a career. He soon signed up to appear at local talent shows. Unfortunately, Redding was forced to leave school at age 15 after his father contracted tuberculosis. He felt compelled to help support his family, so he began working at various odd jobs, as well as freelancing for any music gigs he could get his hands on.
Redding's big break happened in 1958 at a local talent contest. Another local guitarist Johnny Jenkins accompanied Redding as he sang Little Richard's, Heebie Jeebies. Redding not only won the contest but his lucky streak continued over the next consecutive 15 weeks. During interviews that Redding would do over the span of his career, he would always mention how stellar performers Little Richard and Sam Cooke were his greatest musical influences. As a matter of fact, Redding credited his entire career to the "Architect of Rock and Roll," Little Richard.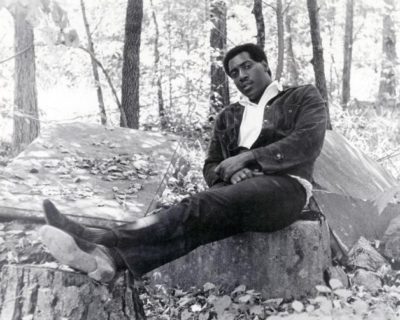 In 1958, Redding became a member of Pat T. Cake and the Mighty Panthers with Johnny Jenkins as lead guitarist. As a member of the band, he toured the south, playing small venues on the Chitlin' Circuit.
In 1962, Redding was given the opportunity to record a couple of songs at Stax records during a Johnny Jenkins session. The record company's studio chief loved his rendition of These Arms of Mine and it was agreed upon that the song would be his first single which was released in 1962. The record took off on the charts and became one of his most successful songs, selling more than 800,000 copies. During the same year, Redding released his debut album Pain in my Heart which peaked at #20 on the R&B charts, and #21 on Billboard's 100 Greatest Artists of All Time
In 1963, Redding traveled to NYC to record a live album for Atlantic Records at Harlem's Apollo Theater. While at the Apollo, he got to meet celebs like Muhammad Ali, and Ben E. King, who gave him $100 because he had heard that Redding was struggling financially. Redding got to showcase his smooth dance moves at the famed venue while performing such cover songs as Satisfaction by the Rolling Stones and Shake by Sam Cooke. Redding released his second studio album in 1965 entitled, The Great Otis Redding Sings Soul. The album was a mix of covers from various other artists, and was both a critical and commercial success; it was one of his best works.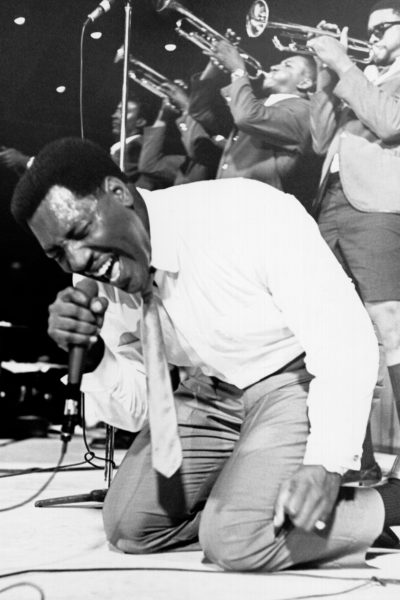 Redding was also a mega-talented songwriter, and an astute businessman; he was the sole copyright holder on all his songs.  Redding's business savvy paid off, he proudly collected status trophies, like a 300-acre ranch and private plane. In 1965, he co-wrote the classic I've Been Loving You Too Long which was included in his third studio album. The album entitled Otis Blue: Otis Redding Sings Soul included the hits Respect and Sam Cooke's Shake. Cooke passed away before the release of the album; he was shot to death at a motel. Cooke had written three songs on Redding's album which included the hit, Change Gonna Come.
Talk about soaring, Redding's career was headed towards the stratosphere! In 1966, he returned to the studio to perform his soulful cover of Try a Little Tenderness. The song had been previously performed by Frank Sinatra and Bing Cosby. Reportedly, there were attempts to keep him from recording the song and adding to it a "Negro perspective." However, despite the racial curveballs, Tenderness became one of Redding's signature songs. Tenderness was included on his next album, Complete & Unbelievable: The Otis Redding Dictionary of Soul, released in 1966. Once again Redding dominated both the R&B and Billboard charts.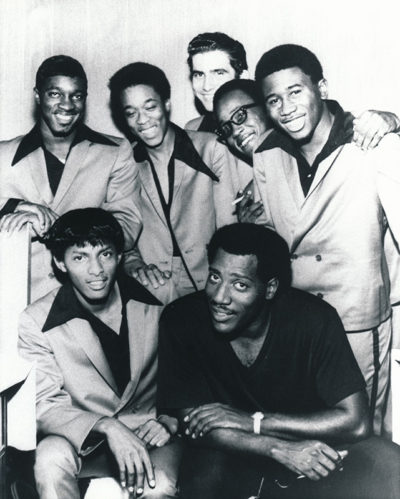 Redding flew to Europe in 1966 where he performed at various concerts booked for Stax Records recording artists. He later toured alone as a lead performer when his international fan base increased. In 1967, Redding released a duet album, King & Queen with songstress Carla Thomas (daughter of Rufus Thomas). The album included produced three chart-topping hits, Tramp, Knock on Wood, and Lovey Dovey.
In 1967, Redding performed at the Monterey Pop Festival. Redding's audiences in this country had been predominantly Black up until '67, but the festival was his introduction to the mainstream white market. Redding's inclusion in the festival gave him national, across-the-board acclaim after he delivered a stellar performance. From the moment he appeared on stage he commanded the audience's attention. He played with his audience, teased them, worked them up and then down; he provided them with an unforgettable visceral experience. Sadly, this performance would be his last major concert before his death.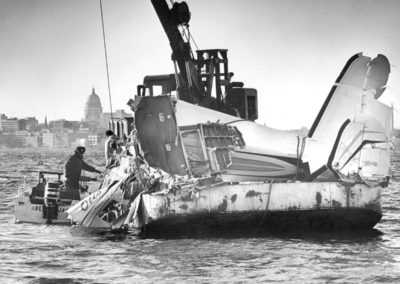 Redding recorded his new song (Sittin' On) The Dock of the Bay in early December 1967. This song was a definite change from his previous musical stylings; he was also adamant that the tune would be a hit.  And yes, Redding is actually whistling at the end of the song.
On December 10, 1967, Redding took his private Beechcraft H18 with members of the famed R&B group, The Bar-Kays band; they were headed to Madison, Wisconsin for a gig. He got on the doomed plane that his friend and fellow Maconite, James Brown, had warned him against using.
The weather was miserable, heavy rains and fog. They were only 4 miles from their destination. The pilot radioed for permission to land, and only moments later the plane crashed into the frigid waters of Lake Monona. Redding, as well as four members of The Bar-Kays, and the pilot perished in the crash. There was only one survivor, Bar-Kay member Ben Cauley, who had been asleep during the journey but awakened just as the plane was going down.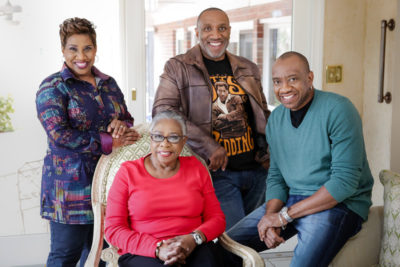 Redding left behind his wife Zelma Atwood, and three children Dexter, Karla, and Otis lll. A daughter Demetria was adopted after his death. He was laid to rest at his ranch north of Macon.
(Sittin' On) The Dock of the Bay was released one month after Redding's death, and it was his first single to reach #1 on Billboard's Top 100, as well as the first posthumous number-one single in U.S. chart history. It also copped two Grammy Awards.  Redding's music proliferated across movie and TV soundtracks; and he became immortal. He has been called "the King of Soul," and was inducted into the "Rock & Roll Hall of Fame" in 1989.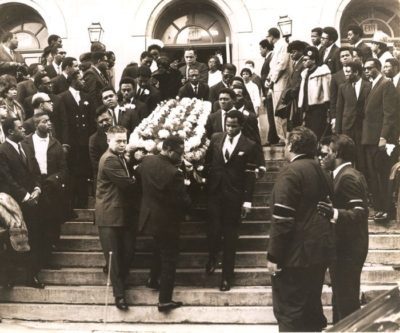 The voice of Otis Redding still stirs our souls. More musical benchmarks would have followed had Redding not passed away. Yet, we still have his music, and the memories his songs seem to bring to life every time we hear them. And for me, every time I hear Shake, I still try to bust a move but do so in the privacy of my home and at a much slower pace!
We miss you, Otis!