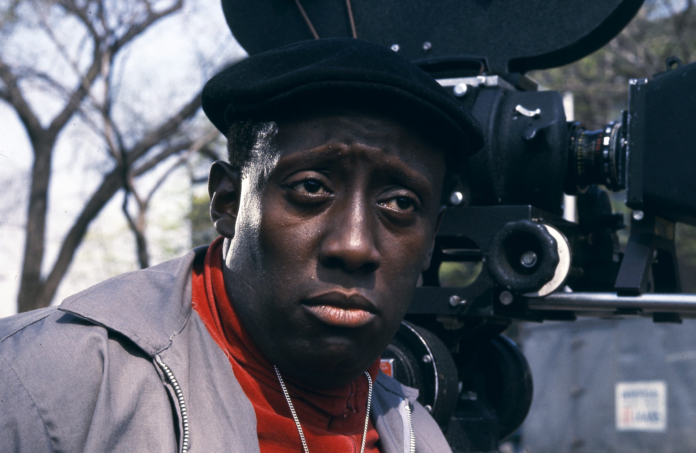 While I was channel surfing recently, I stumbled across the 1970 Melvin Van Peebles' film Watermelon Man which I hadn't seen in decades. The film's lead, Godfrey Cambridge, was incredible as the Jeff Gerber character, a white bigot who wakes up to find himself suddenly transformed into a Black man. Throughout much of the film's first half, Gerber struggles to deal with his new transformation. Complete with outlandish characters and burlesque music, Watermelon Man carries the minstrelsy tradition into the social context of the burgeoning 70s. Yet, as I rewatched the classic, it suddenly struck me that I knew absolutely nothing about its lead. I sought to find information on Cambridge, and upon delving further into the actor's background, I discovered a 1968 video interview he had done with Black Voices that left me in absolute awe of the man.
Cambridge was indeed erudite, brutally frank, and fearlessly insightful; he was also charming, quick, and spontaneously wickedly funny.

After poring through information about Godfrey Cambridge I agreed with what was said about him; 'he had an intelligence that commanded respect.'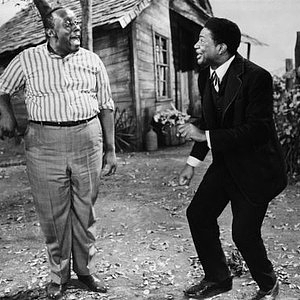 Godfrey MacArthur Cambridge was born in New York City on February 26, 1933, to British Guyanese parents Alexandra and Sarah Cambridge. Cambridge's parents were not satisfied with the New York City public school education, so they sent him to live with his grandparents in British Guiana. Cambridge returned to New York City when he was thirteen and continued his studies until graduating from Flushing High School in Queens. In 1949, Cambridge won a scholarship to Hofstra University, where he studied medicine but three years later dropped out to pursue an acting career.
Cambridge's 1956 performance in the Off-Broadway show Take a Giant Step opened the door to television and Broadway roles. Cambridge also began performing stand-up in local New York City comedy clubs. Although Cambridge landed professional gigs, bills still needed to get paid, so he resorted to working odd jobs on the side. He was a gardener, cab driver, clerk, judo instructor, and ambulance driver, just to name a few.
In 1957, Cambridge's Broadway debut was in the original production of Herman Wouk's play, Nature's Way. In 1961 Cambridge played Diouf in the off-Broadway production of playwright and activist Jean Genet's, The Blacks, where he won an Obie Award for his performance.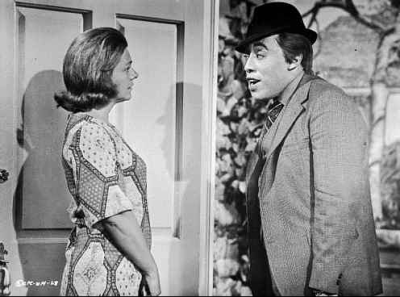 In 1962, Cambridge earned his first Tony Award nomination for his role in the Broadway production of Purlie Victorious, co-starring Ruby Dee and Ossie Davis, who had also written the play. While performing in the play, Cambridge met his first wife, Barbara Ann Teer, a writer, producer, actress, and a founding member of Harlem's National Black Theatre, the first revenue-generating Black theater arts complex in the U.S. The pair divorced three years later.
During the turbulent civil rights era of the 60s, Cambridge chose to be front and center. He performed at many rallies and, along with Dr. Maya Angelou, organized one of the very first civil rights benefits for Dr. Martin Luther King, Jr. Cambridge was also very vocal about the lack of Black representation in Hollywood.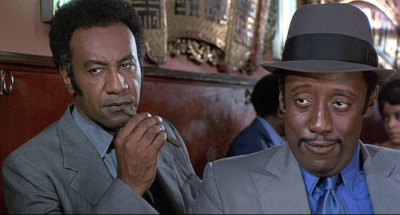 Cambridge was a frequent presence on the talk show circuit in conversation with guys like Jack Paar, Johnny Carson, and David Frost, and as such, he was the best possible guest. The actor's appearance on the then-popular Jack Paar Show in 1965 gave him even more national recognition as a comic whose biting funny was drawn from the racial climate of the times. Cambridge soon became a very much in-demand headliner who was commanding as much as $4,000 a week to perform his comedy at top-notch venues. 
The appearance on the Paar show also earned Cambridge a contract with Epic records. He recorded four comedy albums: Ready or No, Here's Godfrey Cambridge, Them Cotton Pickin Days Is Over, Godfrey Cambridge Toys with the World, and The Godfrey Cambridge Show between 1960 and 1965.
As the 60s came to an end, Cambridge stayed busy doing film work and appearing in such movies as The President's Analyst (1967), A Funny Thing Happened on the Way to the Forum (1967), How to Be a Jewish Mother (1967), and The Busy Body Braverman (1968).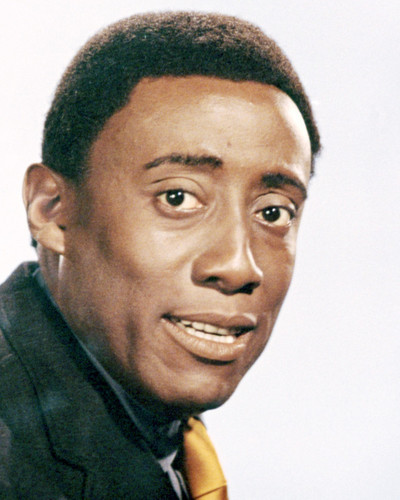 As if acting and doing stand-up was not enough, Cambridge took up photography and displayed his photographs in a New York City exhibit. 
During the 70s, Cambridge, who considered himself semi-retired, still managed to appear in a number of films and on popular TV programs. He acted in a few more 70s films–Cotton Comes to Harlem (1970), The Watermelon Man (1970), Come Back Charleston Blue (1972), Beware! The Blob (1972), and Friday Foster (1975). He also guest starred on television's popular Night Gallery in 1971 on an episode directed by a young Steven Spielberg. Cambridge's last completed film was the 1977 made-for-TV bio-pic film, Scott Joplin, co-starring Billy Dee Williams. The performer even managed to land a popular commercial at the time for Jockey underwear that introduced him to a new younger fan base.  
During the height of his career, Cambridge was earning a quarter of a million dollars per year. Earnings were augmented by income from his record royalties, his business interests in several singers, his investment in Royal Crown sodas, his writing (he wrote for Monocle, a British publication; his book Put-Downs and Put-Ons was published in 1967), and his board game, 50 Easy Steps to the White House. Nevertheless, he also lived relatively frugally.
Cambridge was a compulsive overeater who was five feet, ten and a half inches tall, and his weight fluctuated between a high of 370 pounds and a low of 180 pounds. In 1974, he moved to an expensive home in Ridgefield, Connecticut. On November 29, 1976, the man who was named one of the top African American comedians in the country by Time magazine died of a heart attack on the Warner Bros set of Victory at Entebbe (1976), while playing the role of Uganda's president, Idi Amin. He was 43 years old. Upon learning of Cambridge's untimely death, the Ugandan dictator stated that Cambridge's death was a "punishment from God." 
A funeral service was held on December 1, 1976, at the Hollywood Church of the Hills, and Cambridge was buried in Forest Lawn Cemetery. He left behind his second wife, Audriano Meyers, and two stepdaughters.