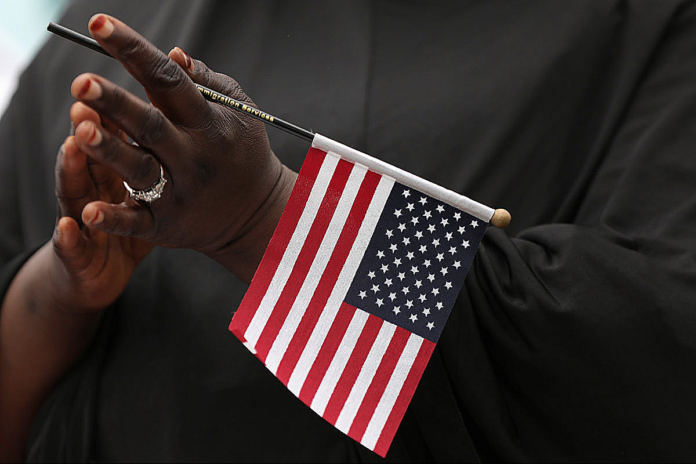 America

—

Be All That You Can Be!
America
Do you not hear the cries of Ancestors?
Reminding you of the vision and purpose
for which this country was first created.
For the people, by the people,
remember?
America
You have the power to become
one of the greatest in the world.
Historically being among the best,
an incredible example to the rest
of an authentic democracy,
without the hypocrisy.
America
You can be known as a country
who puts the needs of its people first.
Let your progressive actions
speak louder than eloquent utterances
that are meaningless and
rarely spoken from the heart.
America
It's not too late to help create a new day
by demonstrating in a more inspiring way,
the possibility where people live
together in peace.
Where wars and hatred can finally cease.
America
Be all that you can be.
If we learn to respect other cultures
we'll be respected in return.
Perhaps your unique diversity
can strengthen the nation's unity
by igniting this advanced revolution.
You contribute to the world's destined evolution and
only then, will America finally achieve
what it was always meant to be;
fulfilling its purpose is the starting key….